Snowy at Panorama Mall
Elevating Indoor Entertainment in Saudi Arabia
We're thrilled to introduce a groundbreaking accomplishment that's redefining indoor family fun in Saudi Arabia. The Snowy Indoor Adventure Park, a collaborative effort between Al Hokair Group and Funlandia. This visionary project has successfully established an exceptional indoor amusement park that's setting a new standard. Located within the prestigious Panorama Shopping Mall in Riyadh, Snowy is quickly becoming the premier destination for families and friends across the nation.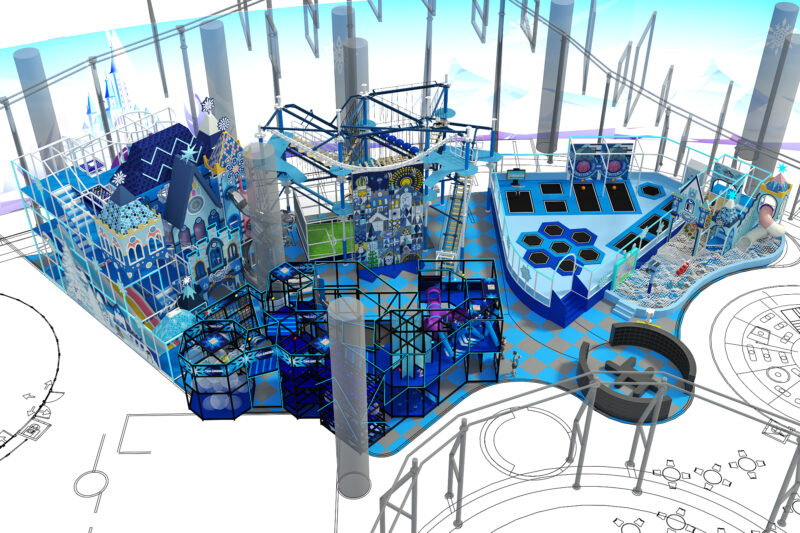 A Closer Look:
Imagine an expansive play area, more than 800 square meters, with ceilings soaring above 12 meters – that's what Snowy Indoor Adventure Park brings to the table. Offering an array of attractions and activities specifically made for different age groups, the park's centerpiece is the meticulously designed "Frozen Castle" theme, reminiscent of a beloved animated Disney film. From dedicated play zones for toddlers, kids, and energetic teenagers, Snowy strikes a harmonious balance between safety, enjoyment, and interactive play.

Immersive Design:
The magical world of "Frozen" comes to life at Snowy. Our designers have crafted an environment that brings visitors in a playland of fun and excitement. We used color palettes that reflects different shades of blue and white hues that adds to the immersive Icey atmosphere of the entire park. We also designed a Grand Castle Play Structure incorporated with creative lights and artistic decorations, it's one of Snowy's star attractions, an eye-catching massive piece of art that stands as the centerpiece of the playground.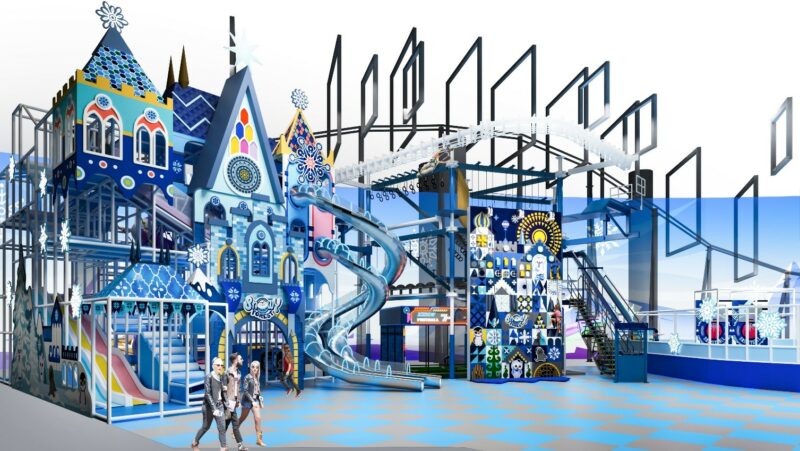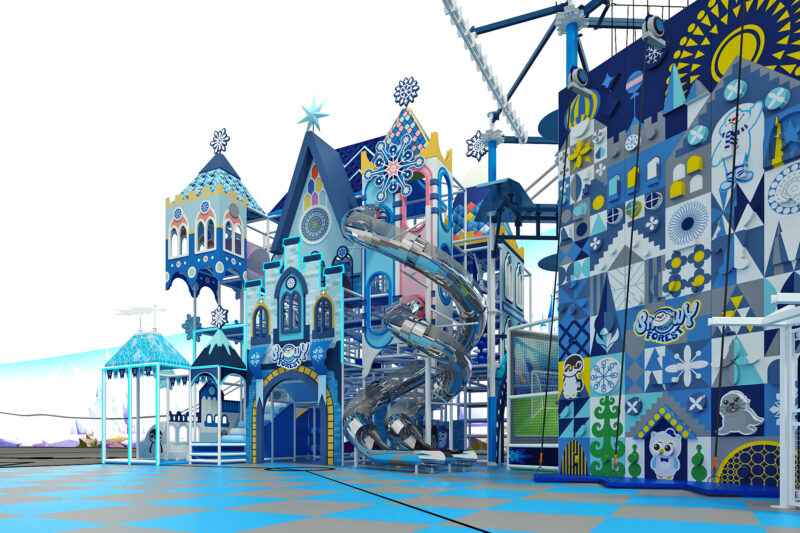 Major Attractions:
Main Play Zone: Anchoring Snowy is a huge indoor soft play structure boasting an array of slides, different play events, obstacles and interactive features that create an exhilarating experience for kids. Designed across multiple levels, the Grand Castle main playground provides an ideal space for children to freely explore, climb, crawl, and actively play.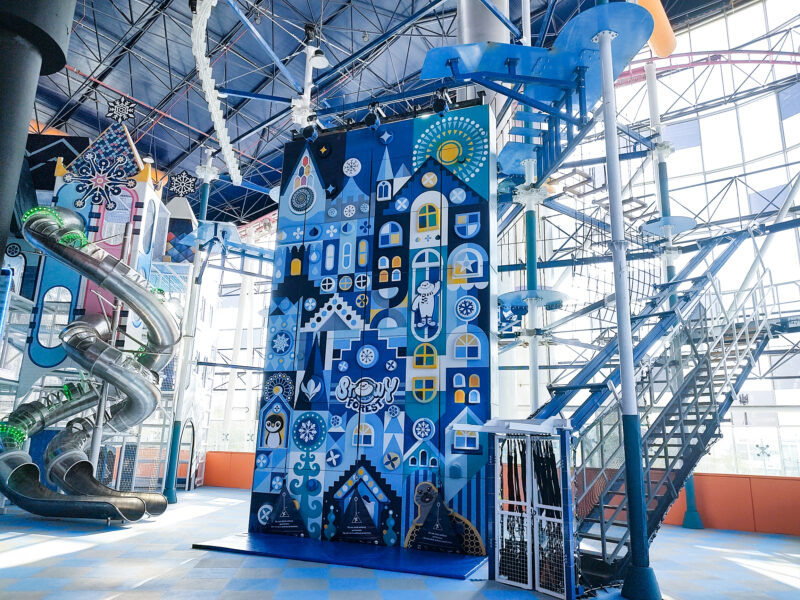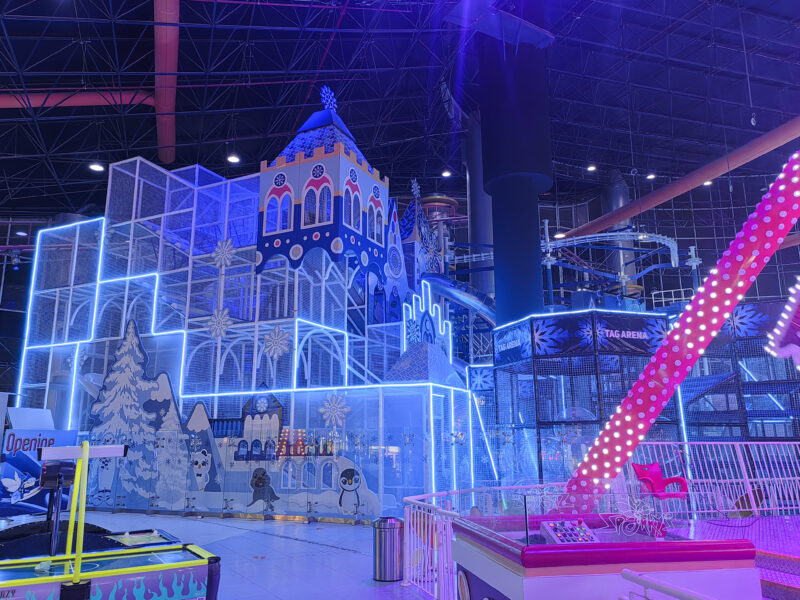 Interactive Trampolines and Games: we also included a variety of interactive trampolines and engaging add-ons, including the (Augmented Reality) AR Trampoline Games and Drum Pods. These dynamic elements infuse the play experience with an additional layer of excitement beyond the traditional bouncing and jumping, ensuring consistent engagement and endless enjoyment for players.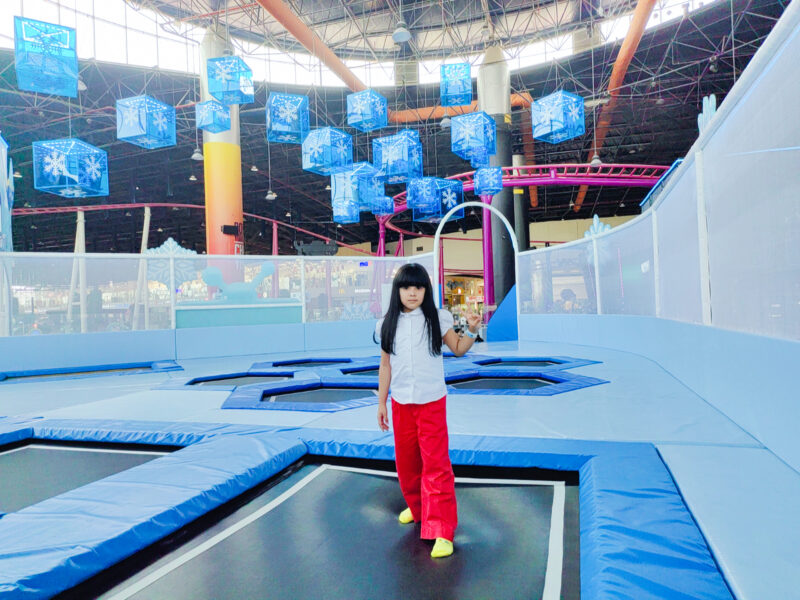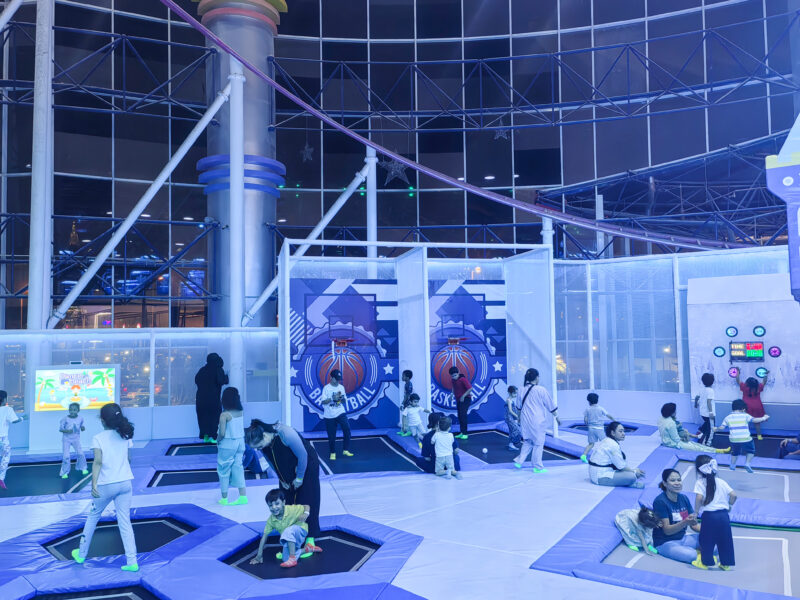 Interactive Tagging Zone (Thrill Arena): For those who love active play, we've designed an engaging structure – an interactive tagging play zone that offers dynamic and competitive fun. With an innovative interactive tagging system, this upgraded version of the soft play area presents different challenges and obstacles specifically engineered for rugged and energetic play that is ideal for active kids, teenagers, and even adults. The Thrill Arena is perfect for individual free play or friendly competition, capable of inspiring return visits and providing opportunities to organize tournaments and promotional events.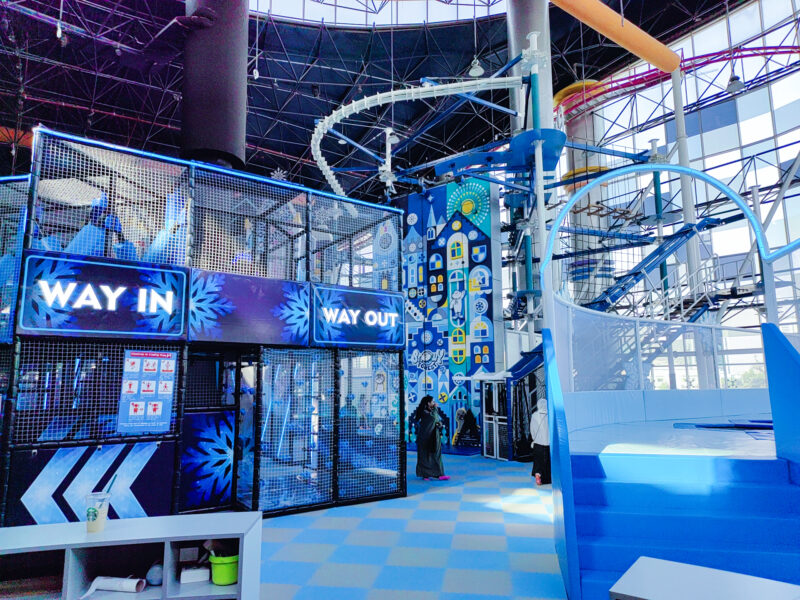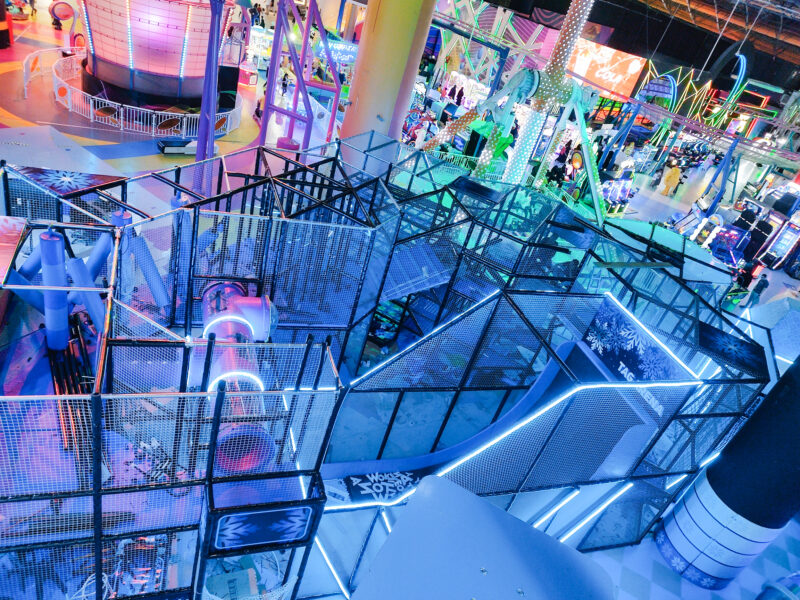 High Rope Courses: We also built double-level rope courses with an impressive total height of 12 meters. The courses incorporate a curved zipline, offering an exhilarating journey for thrill-seekers. This structure went through an advanced engineering process, including software simulations and pre-assembly to ensure the structure's stability and smooth operation.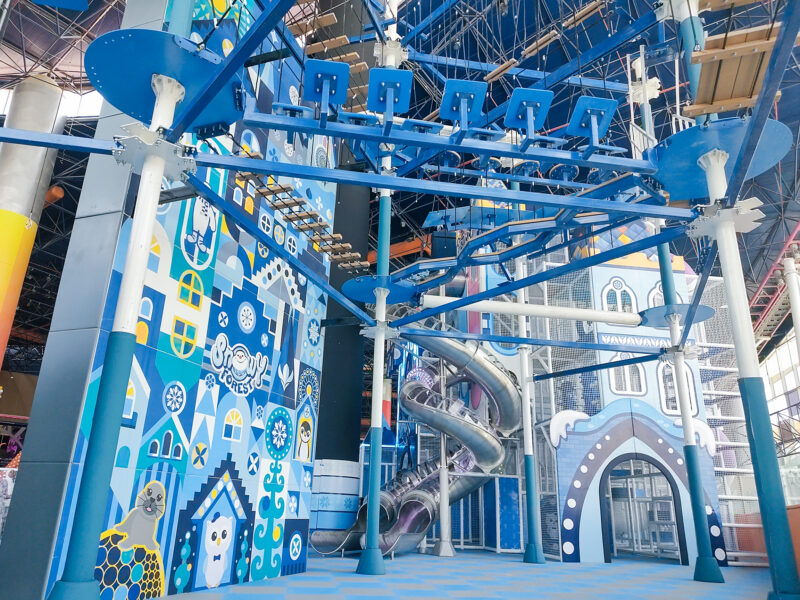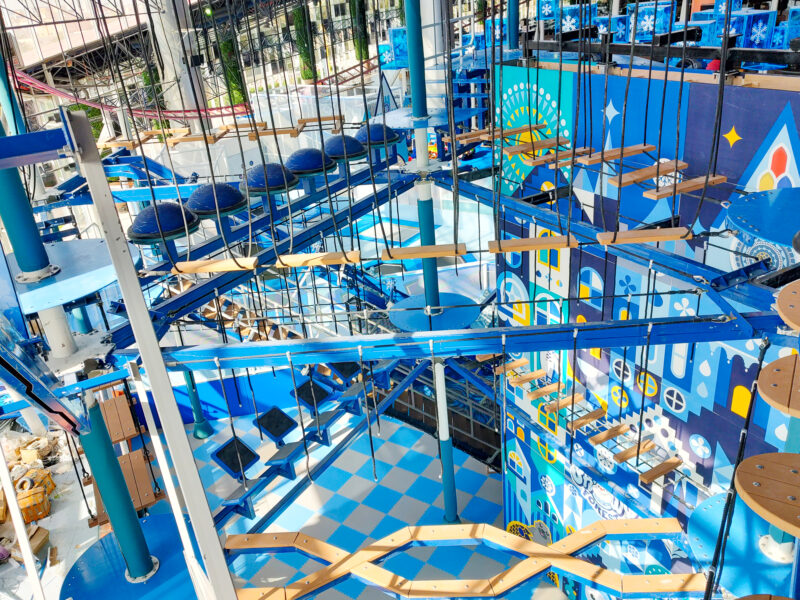 Engineering Excellence:
One of our standout features is the meticulously engineered interwoven stainless-steel slides, which have undergone extensive engineering testing. This is one of the major play structures that we pre-assembled inside our factory and went through a series of strict quality checking to ensure flawless installation and operation. Another noteworthy attraction is the seamless integration of a curved zipline with intricate rope courses, that we built employing advanced manufacturing techniques and high-level software simulations for precise engineering work. On top of everything, safety and quality are our main priorities, that's why all of the products the we build adhere to the highest quality standards of North America and Europe.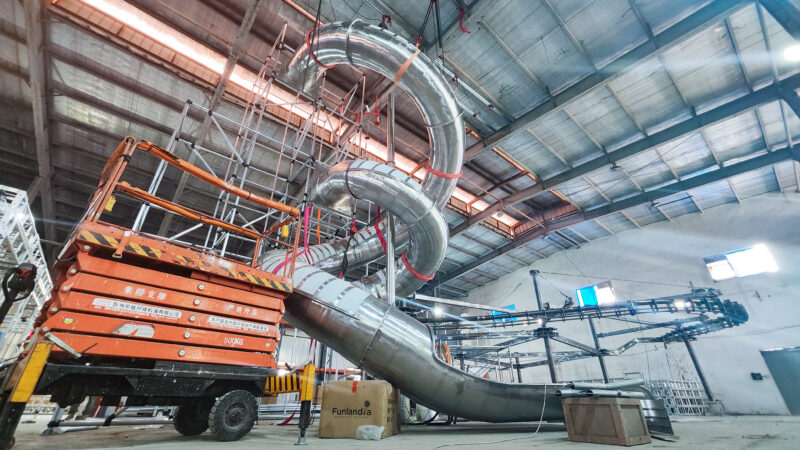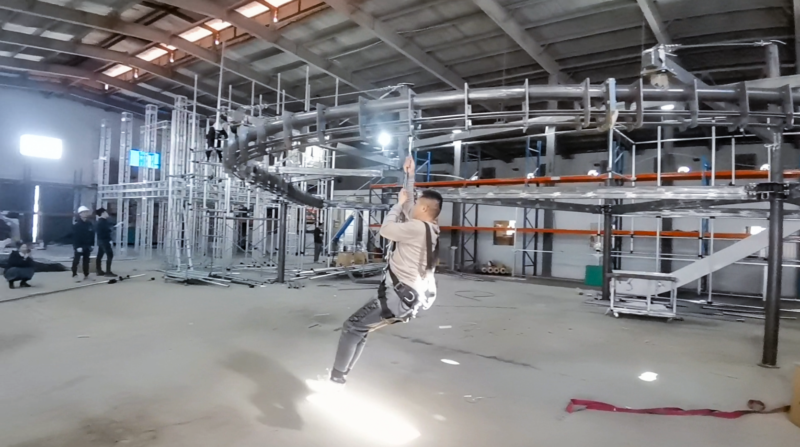 Installation Highlights
Behind the scenes, our dedicated Project Management Team facilitated the installation, ensuring seamless coordination and compliance with international safety regulations. Our emphasis on consistent testing, comprehensive quality assurance, and efficient installation work forms the foundation of this installation process, guaranteeing excellence at every step.
Working closely with Al Hokair's local experts, our team ensured flawless execution. From the site preparation, to the detailed installation procedures carried out on-site, every facet of the process reflects engineering precision and attentive care. Every individual piece of play equipment and attraction has been assembled, and installed employing the latest state-of-the-art techniques.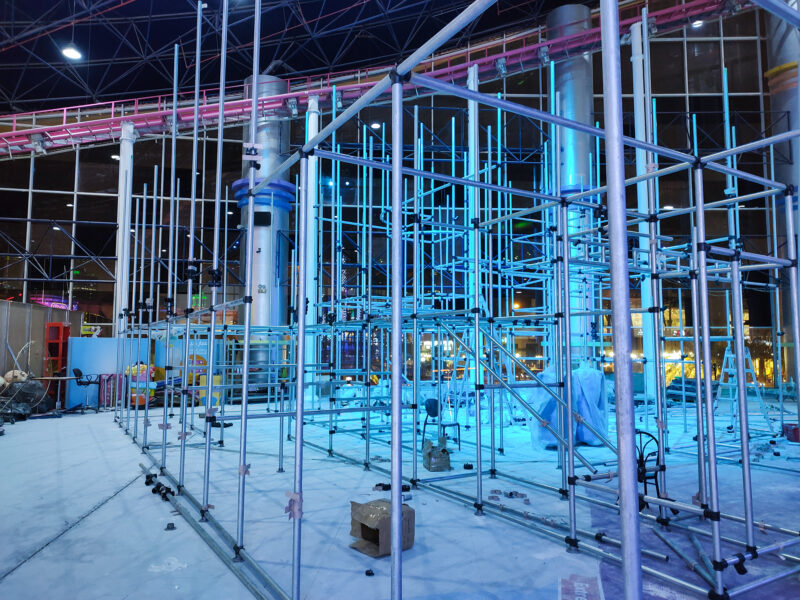 Our Collaborative Journey:
The partnership between Funlandia and Al Hokair Group is built on mutual trust and reliability. As a reputable supplier and partner, Funlandia consistently provides with exceptional products and services that seamlessly align with their brand identity, vision, and goals.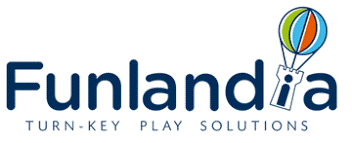 With Snowy Indoor Adventure Park, a new era of family entertainment excellence has arrived in Saudi Arabia. This extraordinary venture is all set to create lasting memories and cherished moments for families and friends. As Funlandia, we're honored to be part of this incredible journey, and we are excited to see this brand flourish and bring the industry to greater heights. This moment marks a thrilling chapter, where Snowy becomes a hub of fun, crafting joyful memories for all who enter its gates.