Mega Fun Kuwait
A Premium Children's Indoor Playcenter in Kuwait
https://www.youtube.com/watch?v=UXshbFR-PKg
As a prominent manufacturer of indoor playgrounds worldwide, Funlandia is dedicated to offering comprehensive solutions to clients of all backgrounds in the industry. Our team of experts, with over 15 years of experience, is committed to assisting FEC Chains, veteran operators and even beginners in achieving success in their endeavors. We provide innovative play solutions, industry expertise, and top-tier products to guarantee the success of our partners.

One of our remarkable projects is Mega Fun, an upscale indoor playground located in the prestigious Avenues Mall in Kuwait. Abdullah and Eman, a couple with no background in the FEC business, approached us with their vision of creating a top-quality play center for young children, and we were excited to collaborate with them to bring their dream to life. Our team worked together to share our industry knowledge to make their plans into reality; a playground business that brings fun and above all, good stream of revenue.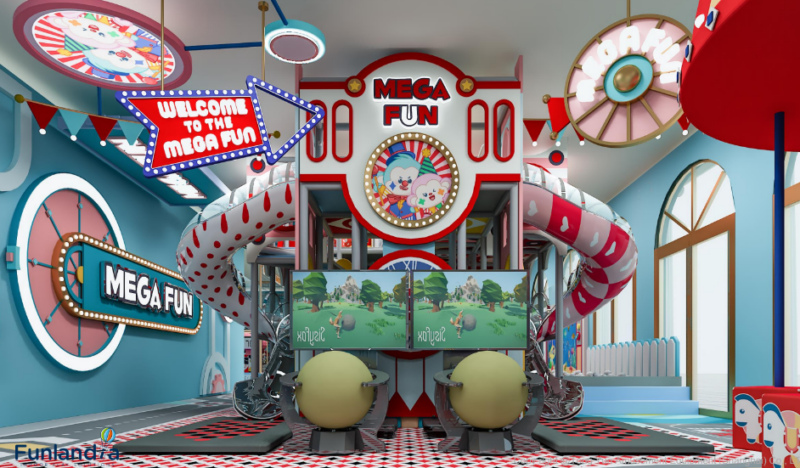 Knowing that the customer is new to the world of indoor playground, we worked harder and master planned a complete turnkey solution that included designing the play center's concept, decorations, signage, branding logo, and other design aspects. Our creative team focused on the project to ensure that the look, feel and play experience of the park speaks fun, luxury and world-class quality and safety.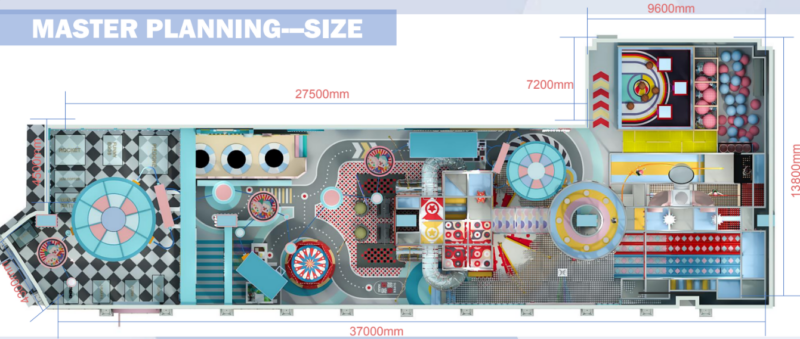 Abdullah and Eman loved the styling and décor of our project in China called Bon & Cheers, using it as an inspiration, our team made a concept that incorporated a broad range of indoor playground equipment, such as ball pool, stainless steel slide, soft play, augmented reality (AR) games, carousel, junior ninja course, ground rail fly, and other play attractions to keep the kids active. We used bright and festive styling using pastel color schemes of teal, red, white, and other gender-neutral kiddie patterns that gave a cohesive look throughout the playground.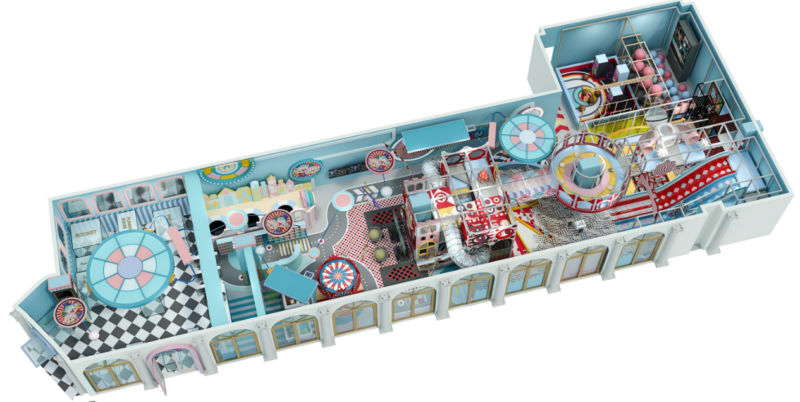 Our engineers took over to develop the design into highly-detailed 3D/CAD drawings and made sure every aspect was compliant with the highest safety and quality standards in the world (ASTM & EN). They engineered and customized a mini-volcano slide that fit perfectly in the low ceiling and provided the same level of fun just like a standard Volcano Slide. We utilized the 400 square meters of space and ensured the fun factor was maximized, and every element of the playground was optimized to be extremely safe.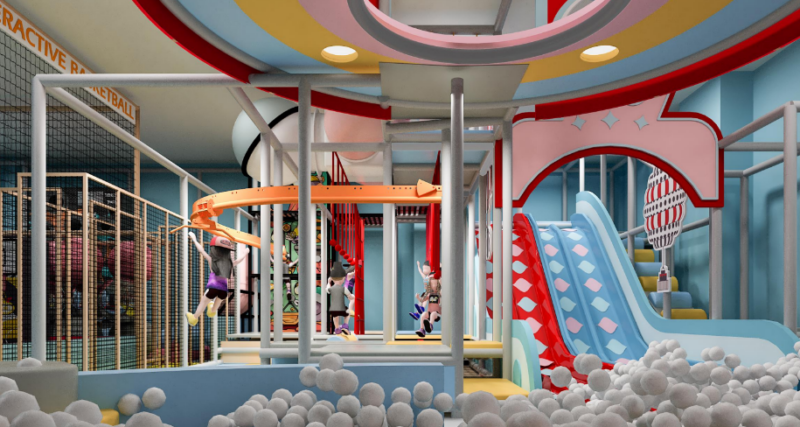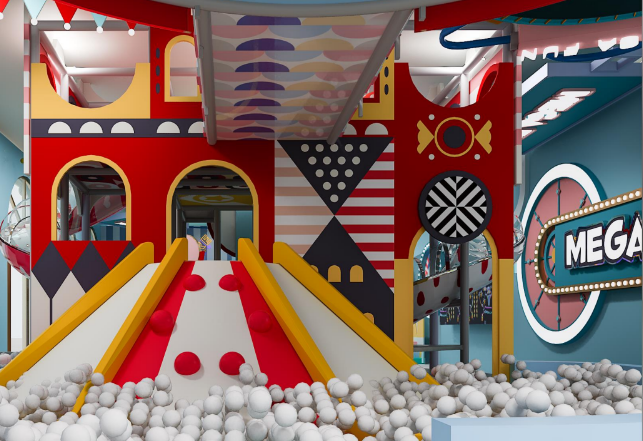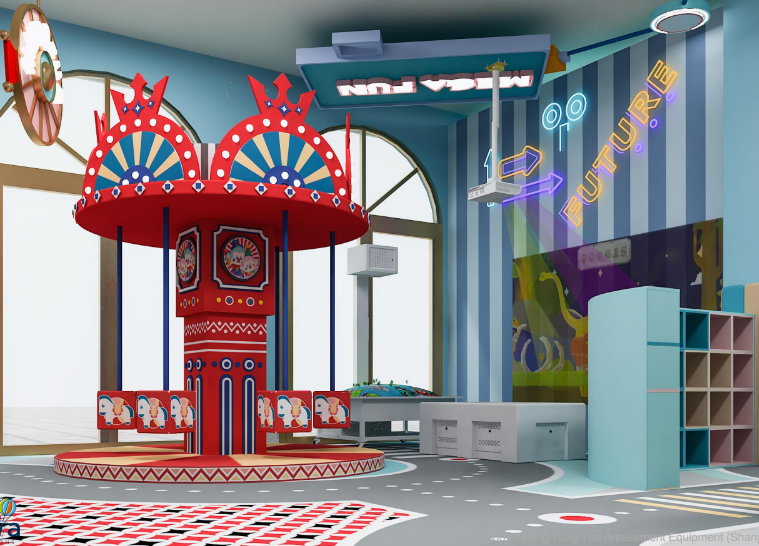 Once the design was finalized, we manufactured the products using our modern machinery and maintained ISO9000 quality standards. Our project management team and factory worked together to ensure that every product was built perfectly. We focused on quality and overall finish of our equipments, only using premium raw materials to deliver high-end quality that looked and felt luxurious and world-class.
We then arranged everything for shipping, ensuring that all play equipment was well packed and arrived at the customer's doorstep safely and on time. From Shanghai, we shipped the equipment all the way to Kuwait, which took a couple of weeks of ocean travel. Our Project Manager helped in paperwork needed for customs clearance, ensuring that everything went smoothly.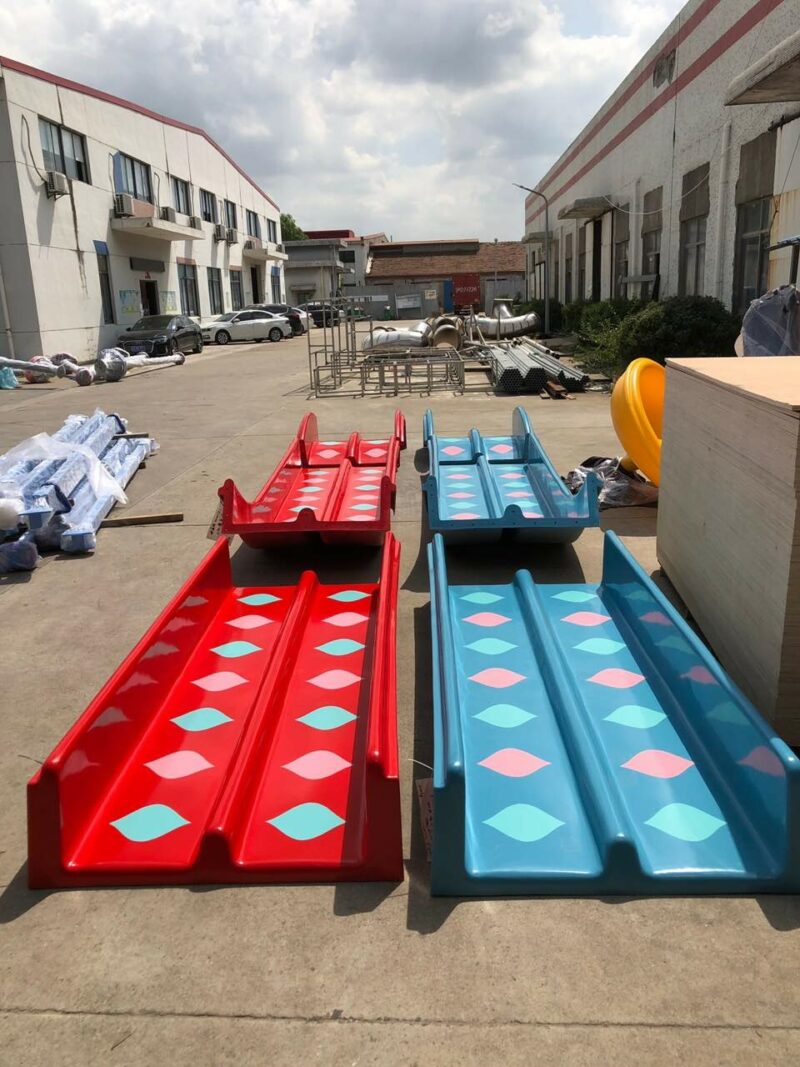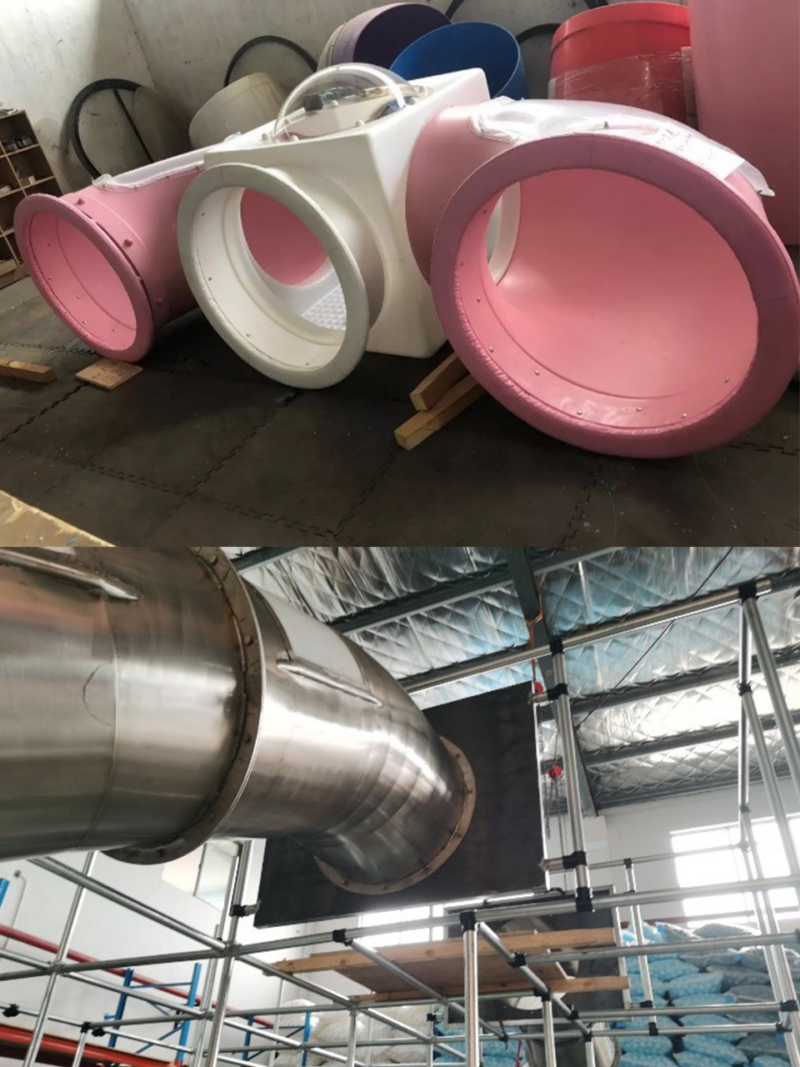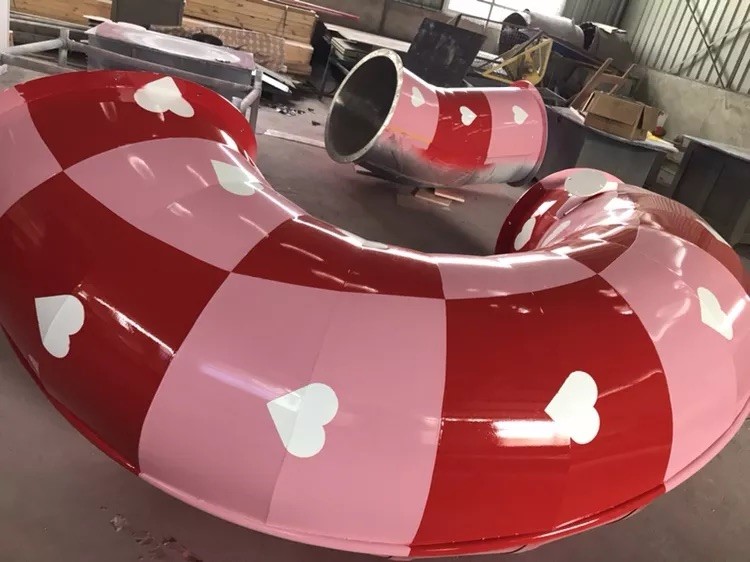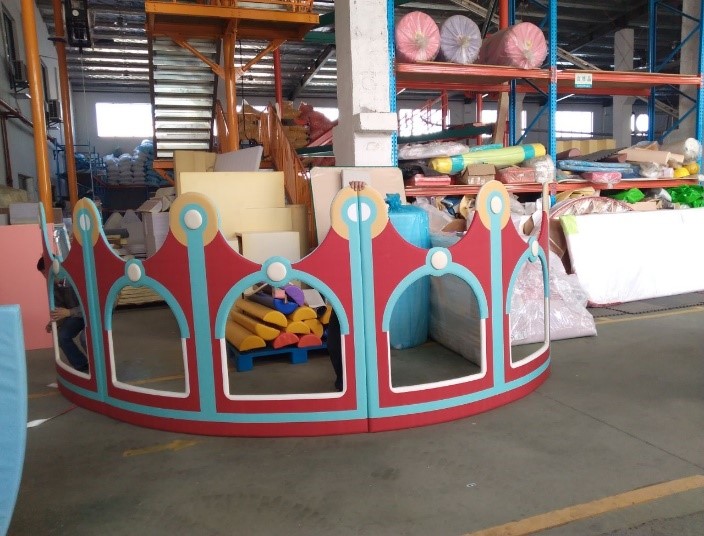 Our commitment to excellence was on full display during the installation. Our technicians, coordinated by our project management team, ensured that every step of the installation was done professionally, with safety being a top priority. Despite the high standards set by the Avenues Mall administration, our installers, who are all qualified professionals and veterans in the industry, completed the installation in less than a month, with all play structures safely assembled and every other task completed to the highest standards. At Funlandia, we are dedicated to delivering top-tier installations that guarantee the success of our partners.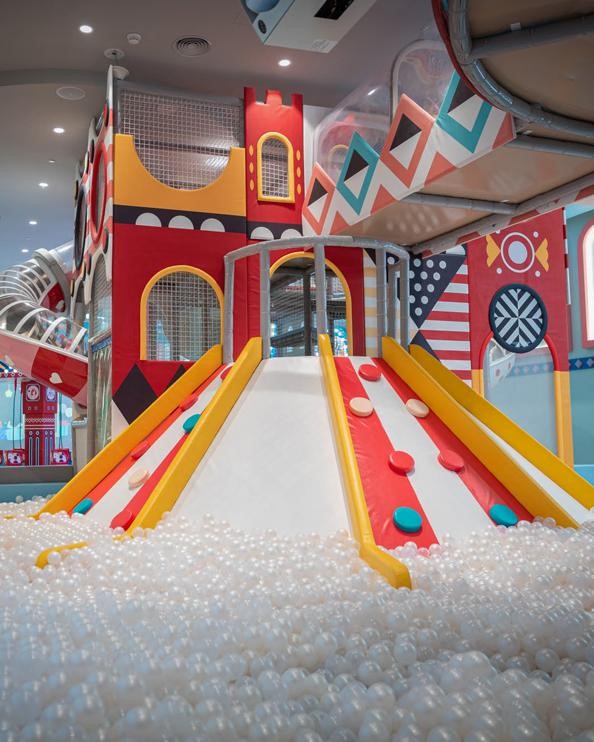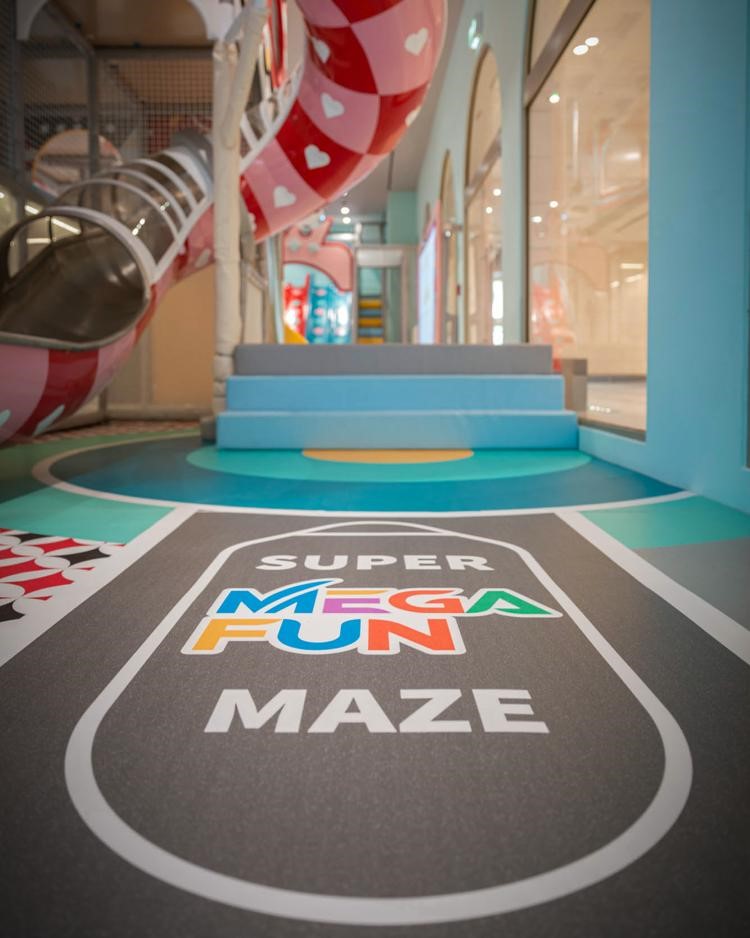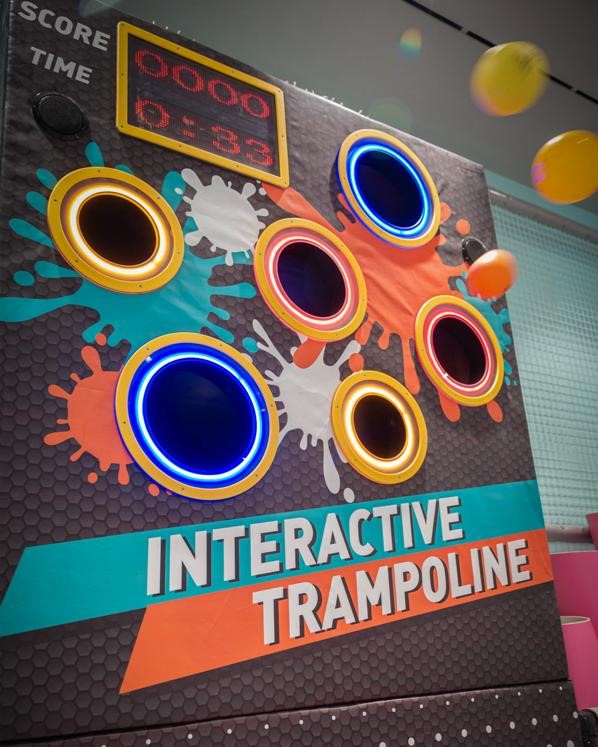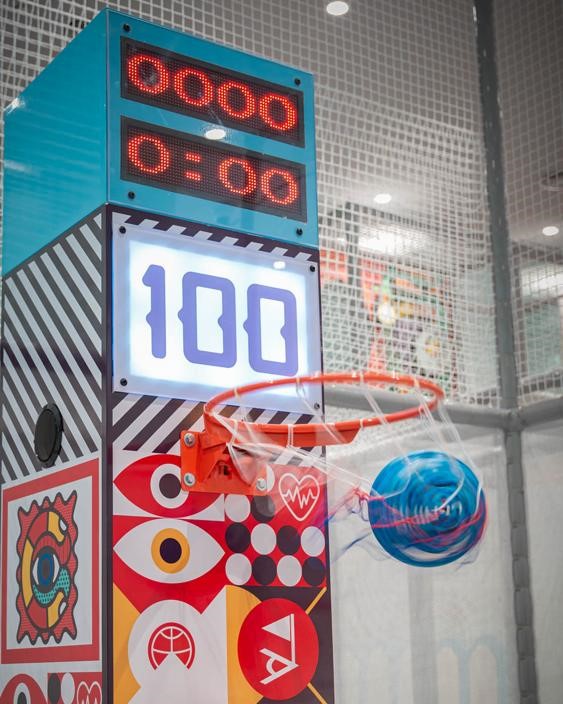 We understand that every project is unique, and we work closely with our clients to ensure that their indoor playgrounds are successful from the planning stages to the final installation. We offer a comprehensive solution that empowers our clients with the confidence they need to turn their playground vision into a reality. With our industry expertise and top-tier products, unlike other suppliers with generic process, Funlandia can provide you with a customized solution that meets your specific needs.
We believe that everyone can succeed in the indoor playground industry, regardless of the experience level.  Whether you're a seasoned operator, a top-tier player, or a complete newbie, we're always here to offer our knowledge and expertise to help you achieve your goals and build the best playground that you will be proud of.