Kiztopia's Kiddie Playcenter
Woodleigh Mall, Singapore
At Funlandia, our focus is centered around building exceptional and meaningful indoor play experiences for families around the world. Let's delve into this case study that highlights our collaboration with Kiztopia, one of the leading Indoor Playground companies in Southeast Asia and our long-time partner based in Singapore. Witness how we transformed a modest 270-square-meter space into a mesmerizing underwater wonderland, brimming with interactive adventures perfect for kids and younger children.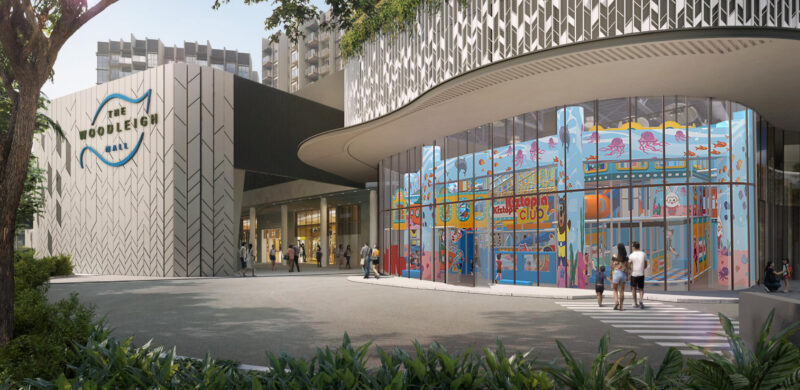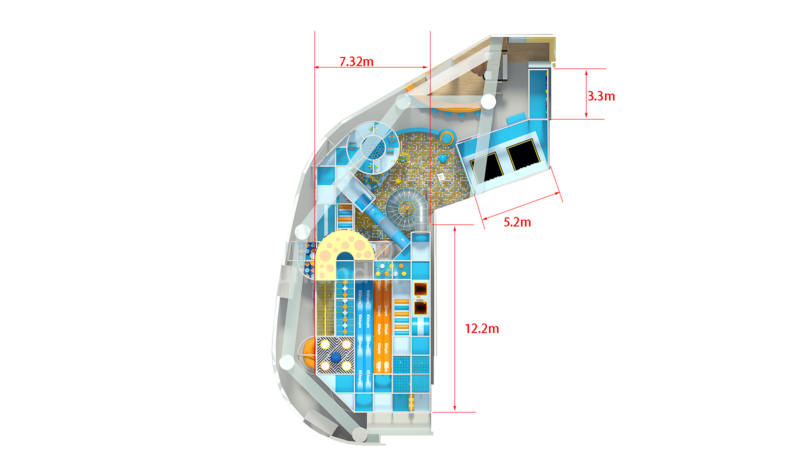 The Underwater Paradise
Amidst the challenge of limited space within a shopping mall, our designers crafted an exciting indoor paradise. Drawing inspiration from the underwater world, we designed the playground with exquisite decorative panels and lights, immersing visitors in a truly enchanting atmosphere. Vibrant shades of blue, white, and yellow set the stage, complemented by adorable cartoon animal characters that are strategically printed on different areas and equipment, bringing more charm and brand recognition.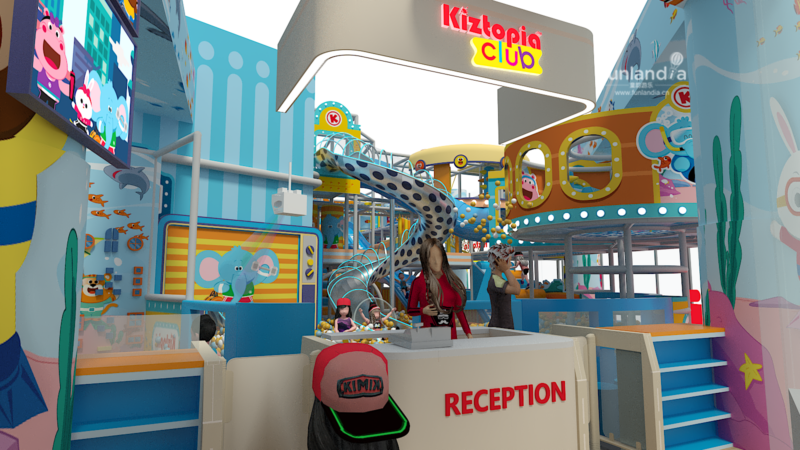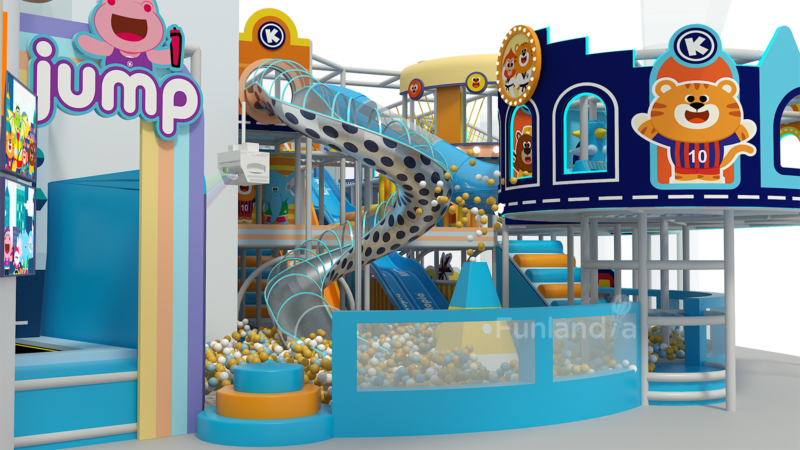 A World of Playful Adventures
Kiztopia's underwater theme comes alive through an array of thrilling attractions. The main playground offers a wide range of obstacles and play events that challenge kids both physically and mentally. They can crawl, climb, run, and navigate their way through this exciting maze. We've also added a rope bridge, fiberglass slides, Kiddie Climbing Wall , large ball pool with interactive projector game that add an extra layer of excitement.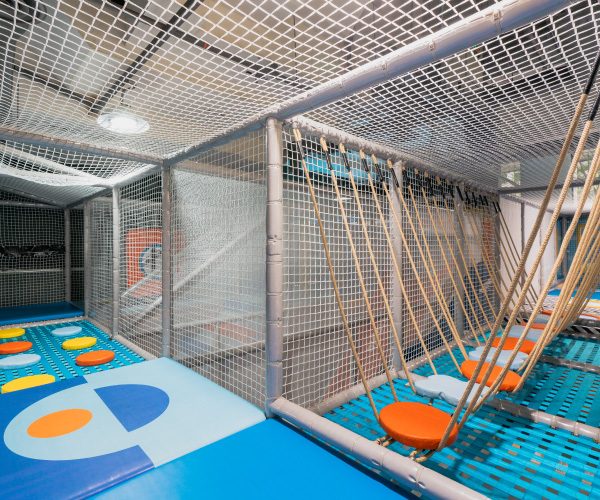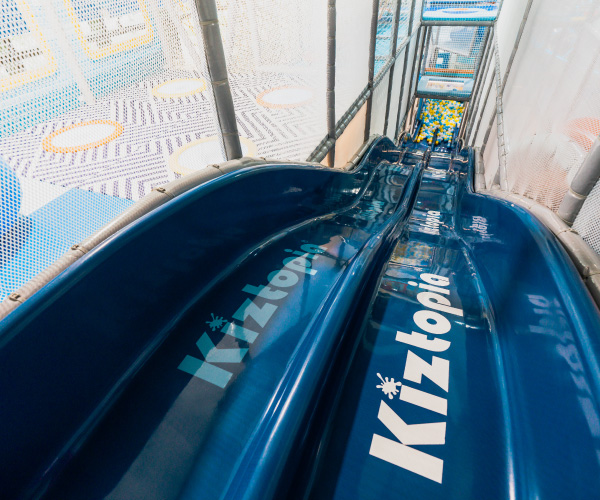 We've created a special Pretend Play House area with mini markets and a health clinic. This enables kids to explore and unleash their imagination, allowing them to interact with other players as well. The Toddler Sand Box keeps the youngest adventurers active and provides a special area for parents to interact with their little ones.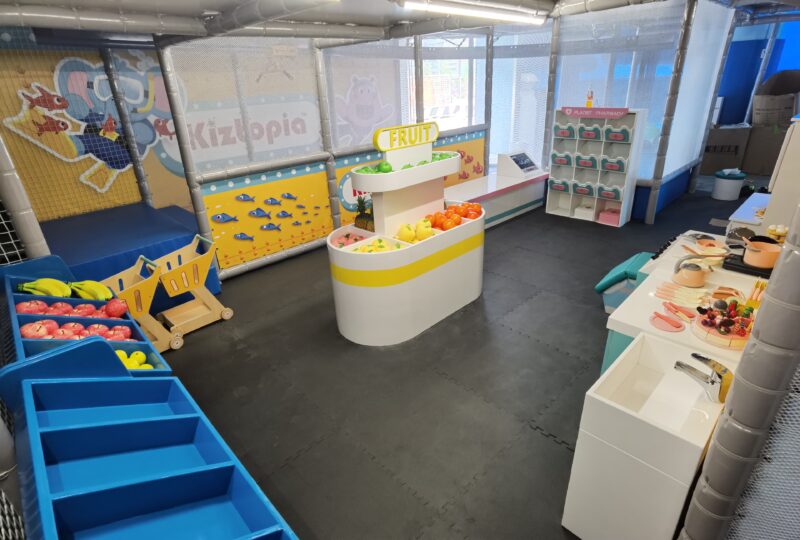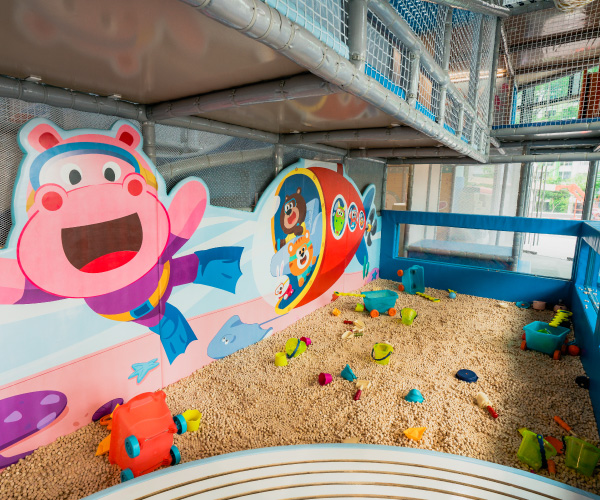 Customized Stainless-Steel Slide – One of the shining stars at Kiztopia is our customized stainless-steel slide. These eye-catching wonders feature dazzling lighting effects that entice visitors from all corners of the park. Its sleek design and meticulous engineering are not just fun for the kids but also a beautiful piece of art in itself.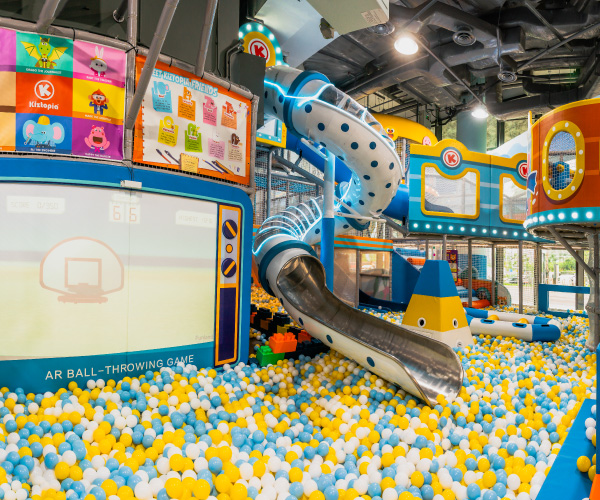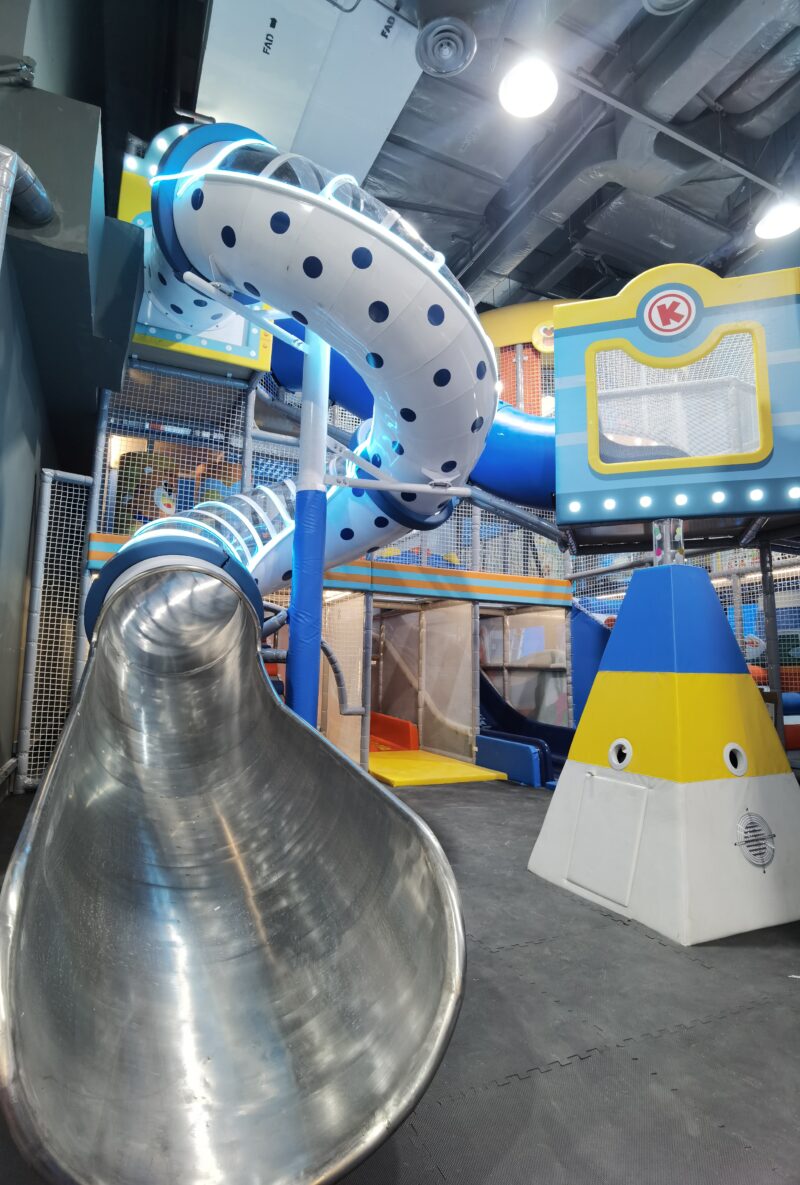 Interactive Trampoline Area – Our team has elevated this area to another level with interactive games that challenge both body and mind. We've seamlessly merged the thrill of trampolining with electronic pods and game timers, creating an experience that's as dynamic as it is fun.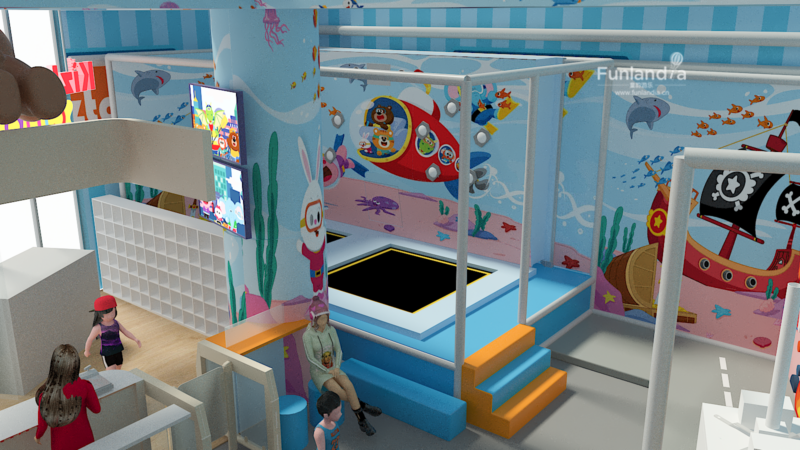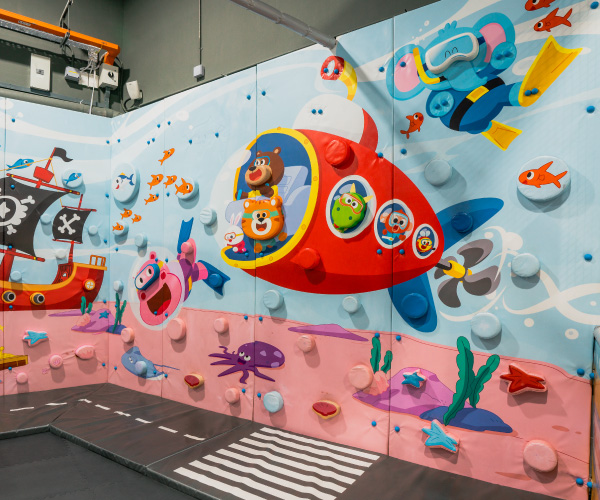 Safety First, Always
Singapore boasts some of the world's highest standards, and we wholeheartedly prioritize safety. Our products adhere to stringent North American (ASTM) and European standards, ensuring that families can enjoy worry-free playtime. Safety and quality are woven into every detail, providing parents with peace of mind as children explore and play.
As we remain committed to children's safety, one of our priorities lies in ensuring that our materials undergo thorough testing. Our equipment and the entire indoor playground are designed, manufactured, and installed using the latest techniques.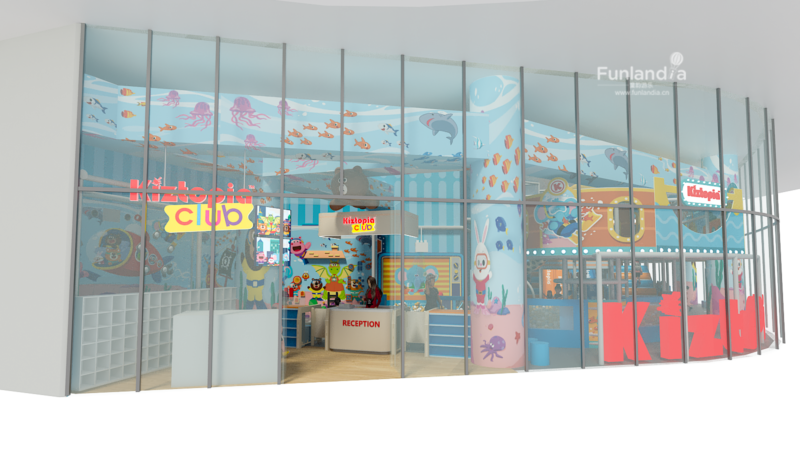 Now Kiztopia is known to be one favorite destination of families, it has maintained its position as the go-to place for kids and parents who want to enjoy a healthy kind of fun and excitement. We are very glad to be part of this awesome project and see the park thrive and bring revenue to its amazing owners.
Kiztopia's journey with Funlandia transcends the bounds of a mere supplier relationship. Over the years, we've been partners, bringing not only top-quality products but also boundless design innovation. Our collaboration extends beyond the play equipment; it's about creating a unique identity that stands out in a competitive market.