LIVE WIRE ENTERTAINMENT
Games and good times in the heart of Auckland
At Funlandia, we're all about creating fun and enjoyable experiences for families. We take pride in being a trusted and leading name in the indoor playground industry, and we're committed to building long-lasting relationships with our customers.
One of our long-time customers is Live Wire Entertainment, a family-owned FEC from Auckland, New Zealand. They wanted to expand their business and become a full-scale adventure park. Their objective was to create a safe, fun, interactive, and immersive experience for all ages. Given our established partnership and their satisfaction from the first playground we built, Funlandia was their clear No.1 choice for the project.
Here are some highlights of the project:
MASTER PLANNING- We discussed Live Wire's vision for their second indoor playground, and designed a concept that fit their specific requirements. With a play area size of 1800 SQM and a decent ceiling height, our team had the liberty to be creative in designing play structures for teens, children, and even a mini town for little kids.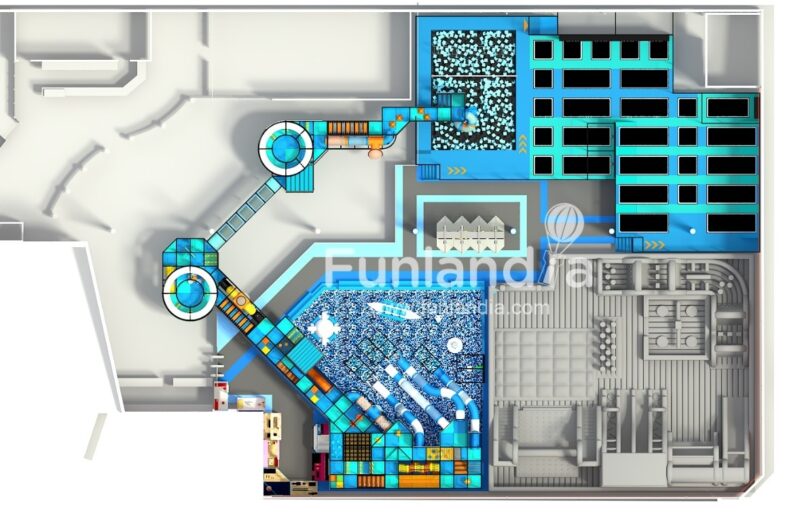 DESIGN – Our Design Team created an exciting concept that integrated a great selection of indoor playground equipment such as ball pool, slides, trampolines, soft play, climbing wall and pretend-play to keep the kids engaged and physically active. We made sure to bring a youthful vibe and used energetic color scheme of electric blue, black, and white which are also based from LIVE WIRE's branding colors.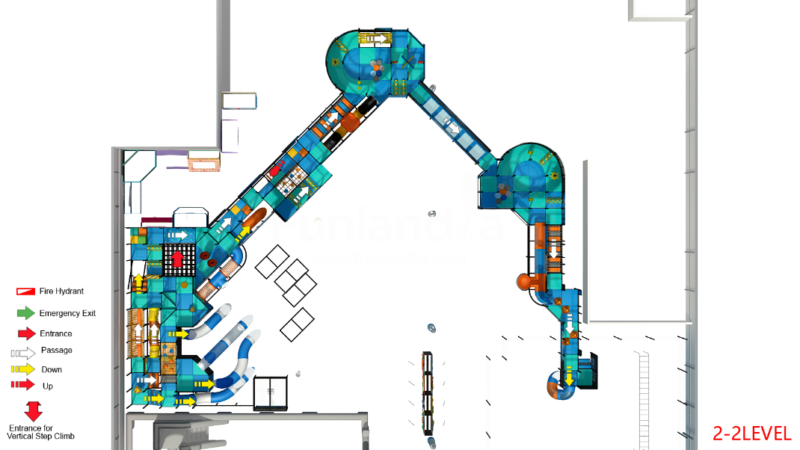 ENGINEERING – Our engineers developed the design into 3D / CAD drawings that bear all engineering details. We made sure the design matches the actual site specifications and guaranteed that every aspect of the design is compliant with the highest safety and quality standards in the world (ASTM & EN).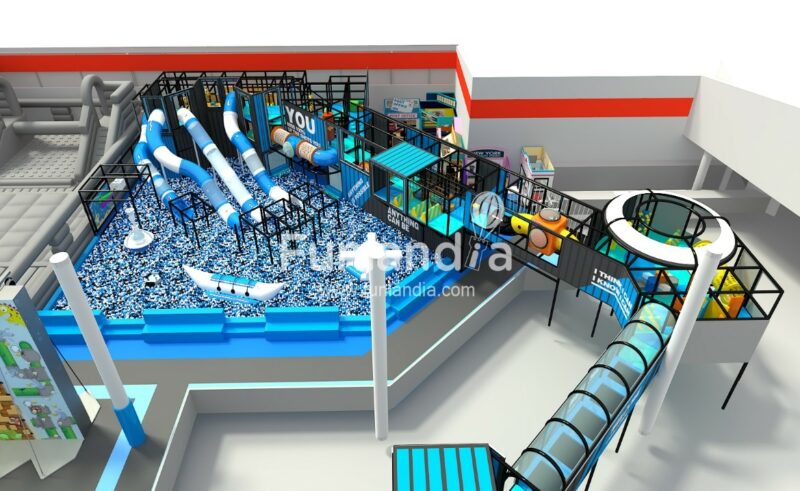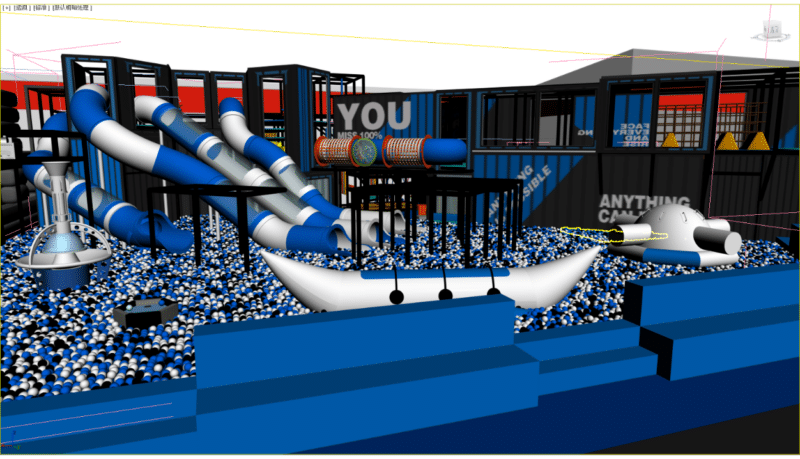 PRODUCTION – We manufactured the products using our modern machinery and maintaining ISO9000 quality standards. The project management team and factory worked together to ensure each product was built perfectly. The laboratory tested the quality of every product produced.
SHIPPING- Our project manager organized the shipping arrangement and ensured all play equipment was well packed, loaded efficiently, and arrived at the customer's doorsteps safely and on time. We also assisted with documentation and paperwork needed for customs clearance.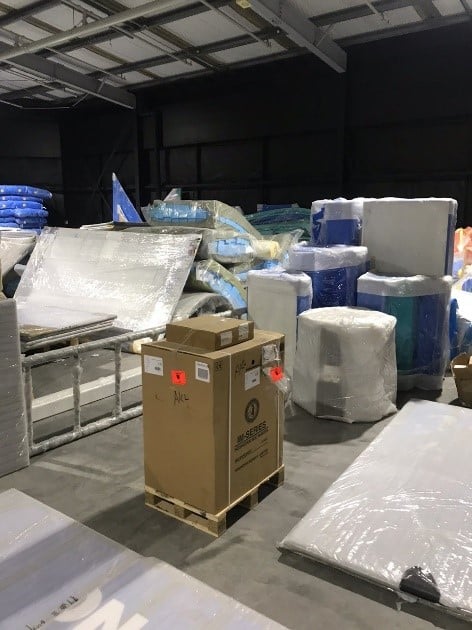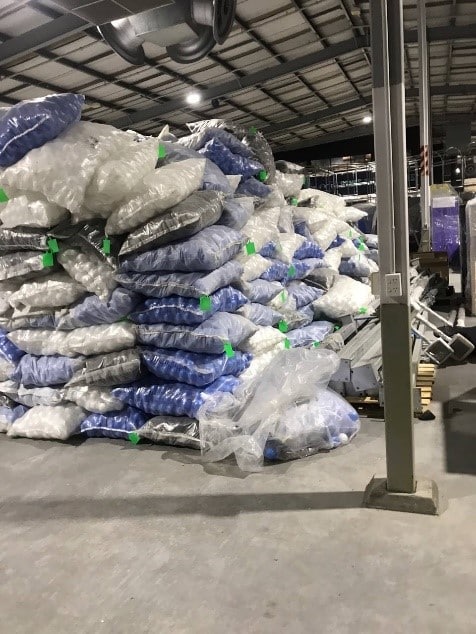 INSTALLATION – Professional Funlandia technicians were deployed to handle the Live Wire installation in Auckland, and every step was coordinated by the project management team. They made sure play structures were safely assembled and all other tasks were done professionally to maintain the integrity of every piece of play equipment until the job was done.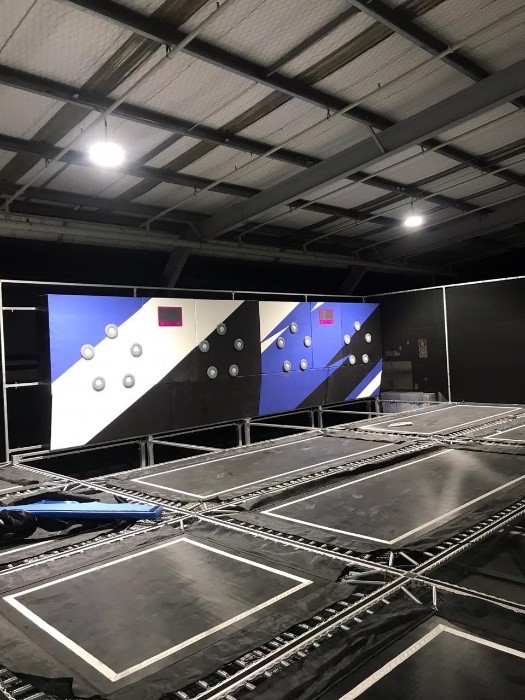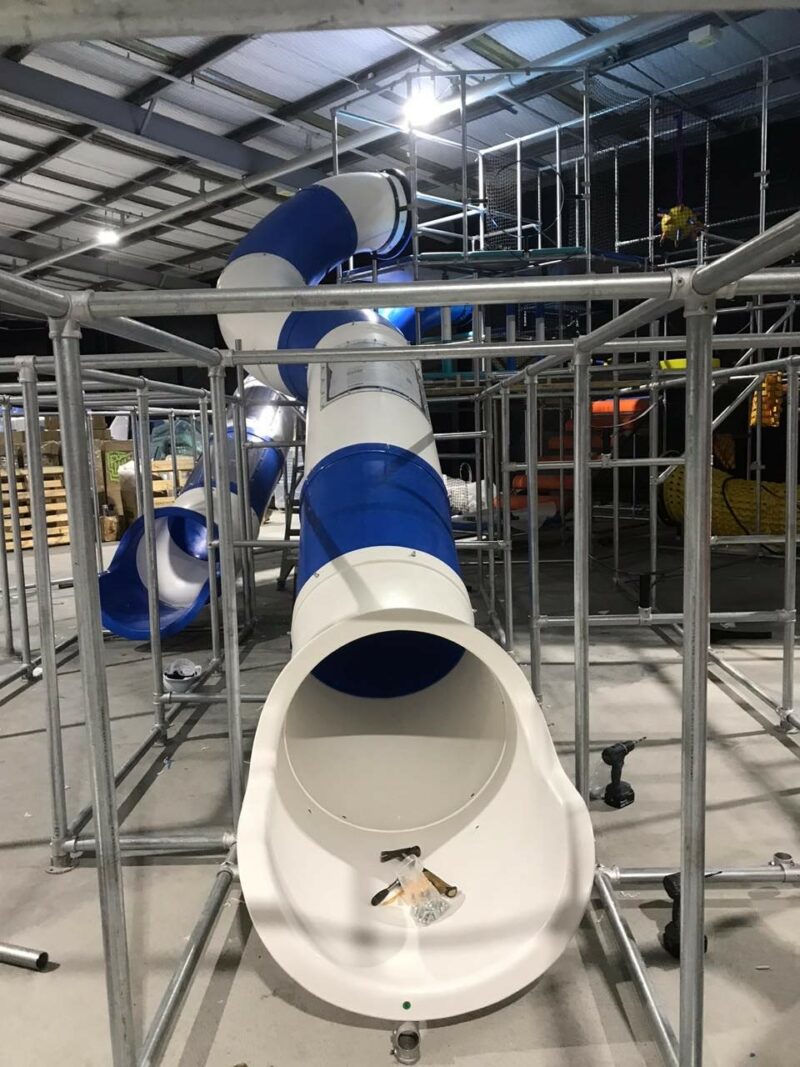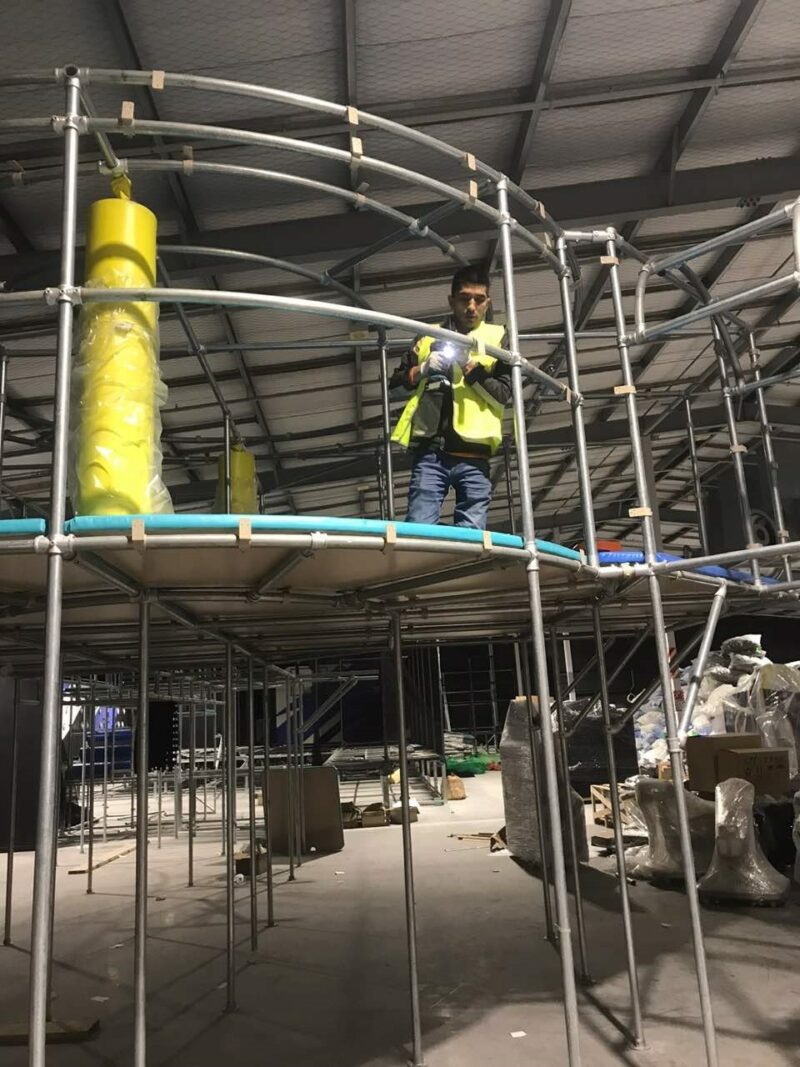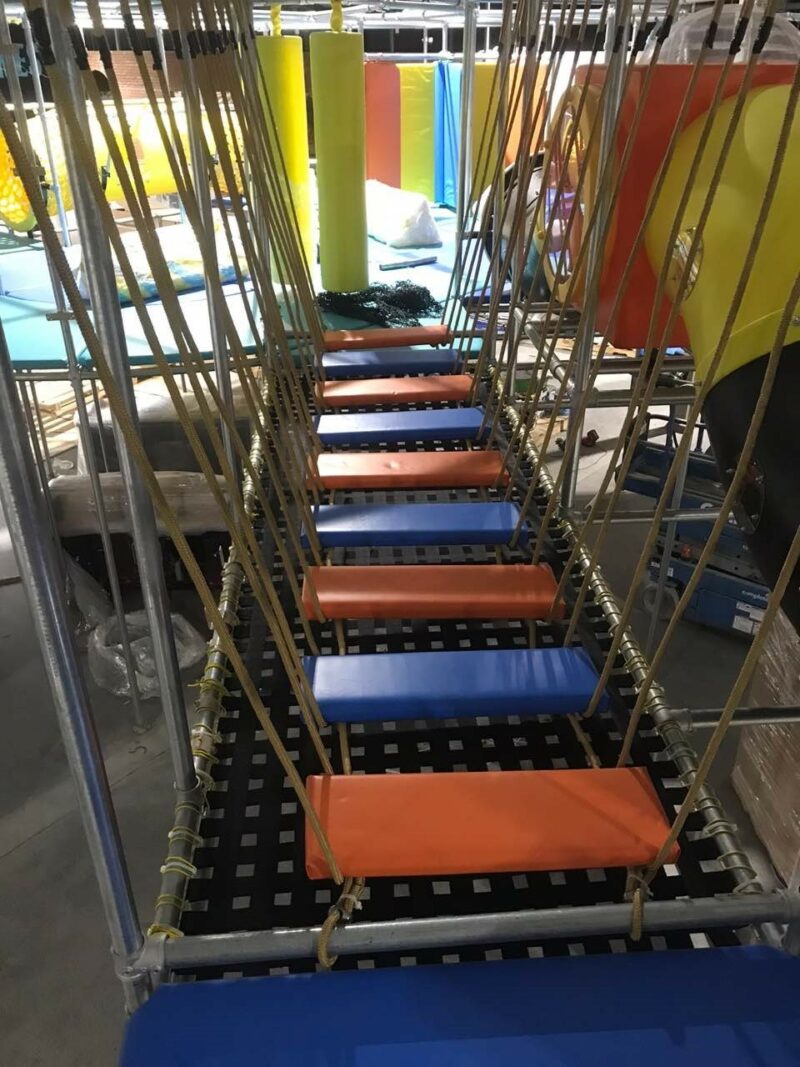 Funlandia has built over 2000 projects around the world and has mastered the indoor playground business from start to finish. The process of creating an indoor play center that meets high standards is not easy, but a dedicated team who understands the business can bring the project to life.