Cosmic Park54
This futuristic indoor playground and trampoline park is a first-of-its-kind located in Nancy, France, a city near the borders of Luxemburg. The Funlandia team built this gorgeous modern play park sometime around 2018.
Our customer is one of the leading FEC owners in France who wanted to create a new play experience and build a play center perfect for all ages, and that is what Funlandia exactly brought to the table.
Our Design team created a theme of a futuristic and robotic-style indoor play center that will bring edge and energy. Black, Red, and Yellow being the primary color schemes, it instantly captures the eyes of every guest and gives an extremely lively vibe. In just one look, you can see the park screams Energy, Fun, and Excitement!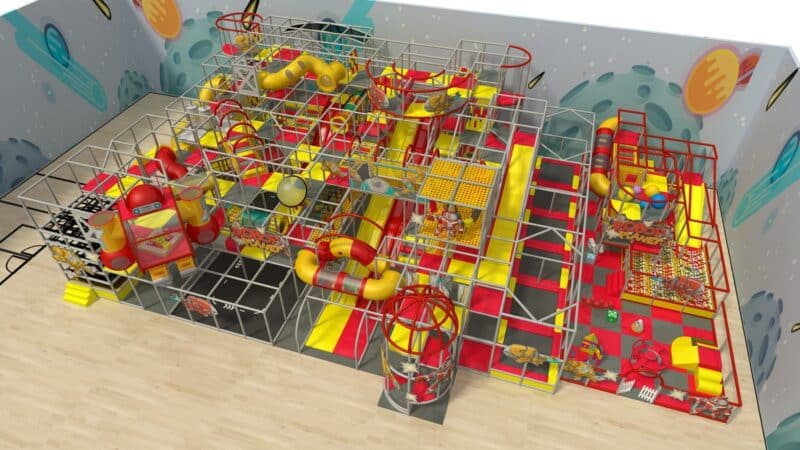 Having the luxury of space and ceiling height, our team designed a spacious Soft Play structure with numerous obstacle elements inside. We crafted a style that combines fun and safety where the kids can go all out and play. They can enjoy different kinds of slides, crawl, climb and squeeze their way to different courses and simply have a great time.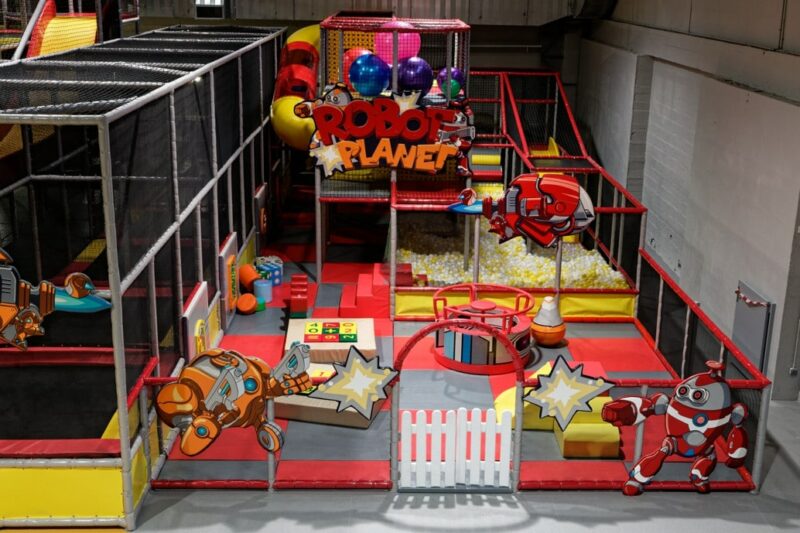 Of course, the little ones weren't left behind. We created a Toddler Play area where they can enjoy different play attractions, wall games, building blocks, slides, a ball pool, and many soft padded products that are safe and exciting.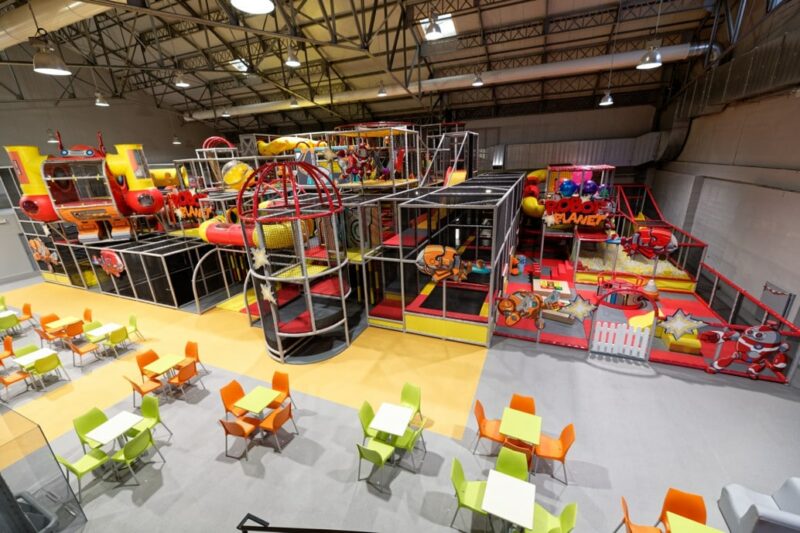 We put our utmost priority on Quality and Safety. All our indoor playgrounds are designed, manufactured, and installed in compliance with ASTM (US) and EN (European), the strictest international safety standards around the world.
As veterans in the industry with over a decade of experience. We understand every need of our customers. From our professional project managers, designers, engineers, and installers, we commit to providing our customer's dream playground come to life and setting it up for success.
More than just a supplier, the Funlandia brand of service is famous for building a strong relationship with every customer. Our goal is to help our partners reach their highest potential as a Family Entertainment Center (FEC) and most importantly as an income-generating enterprise.