Wiggle Giggle USA
The newest "Playtorium" in the heart of Atlanta
Being one of the largest global manufacturers of indoor playgrounds, Funlandia is proud to have established ourselves as a trusted partner in the industry. With North America as our primary market, we have built successful partnerships with exceptional clients across the United States to bring their playground visions to life. Our dedication to creating top-quality play areas that are both safe and fun has driven our success since 2011.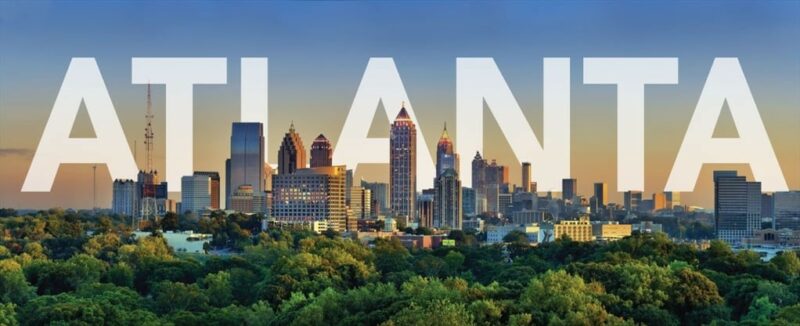 Our recent US project, Wiggle Giggle, is a children's indoor play center situated in the heart of Atlanta in Marietta, GA. Our client, Tamara, approached us with a clear vision of creating a safe and enjoyable family-friendly play center that would also make a positive impact in the community. As a company dedicated to promoting children's well-being and creativity, we were thrilled to collaborate with such a passionate individual who shared our values.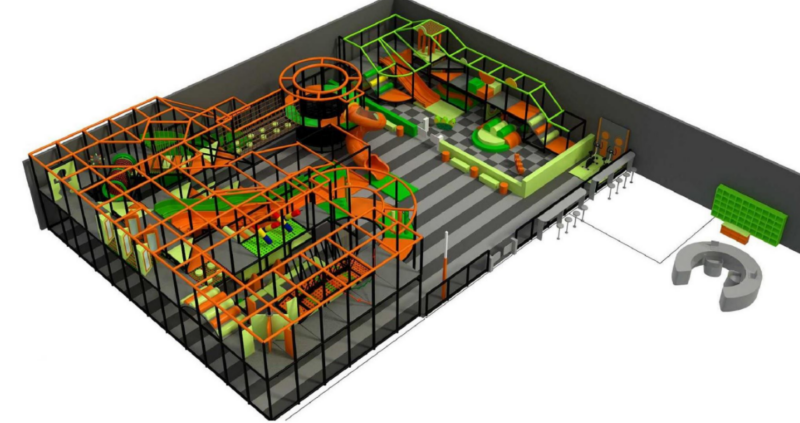 MASTER PLANNING
Our team started by developing a master plan that focused on functionality, quality play activities, and safety. Despite being a first-time FEC business owner, Tamara did extensive research and was well-informed about the industry. She also received countless positive feedback about Funlandia's play products and world-class service. Our team provided professional expertise, and together, we developed a concept that incorporated a wide range of indoor playground equipment, including a variety of slides, spider tower, toddler soft play, ground projector game, and other play attractions that would keep kids active and engaged.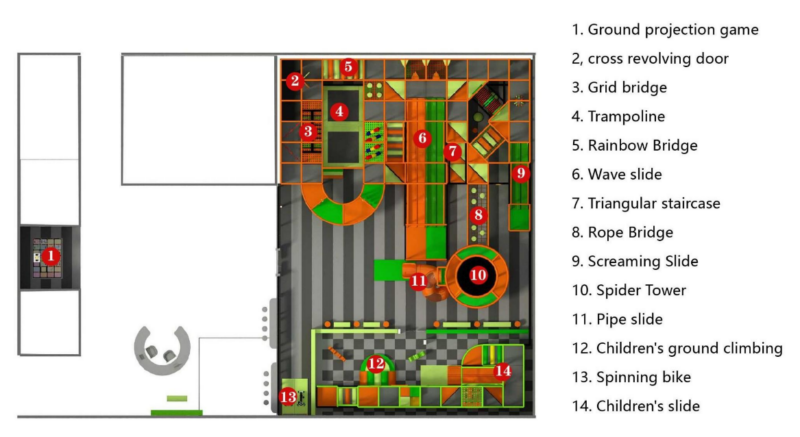 DESIGN STAGE
Our Chief Designer developed the playground's layout, taking inspiration from Tamara's vision of an open space. Our goal was to create a practical and unrestricted flow that allowed children to play, move around, and interact with each other comfortably. In addition, we constructed a distinct Toddler Play Area that features soft toys and a mini playground, providing a secure area for younger children. The area is enclosed by a fence and equipped with benches, enabling parents to observe and engage with their toddlers as they play. We chose gender-neutral hues of green, orange, and yellow to produce a seamless and natural atmosphere throughout the "playtorium."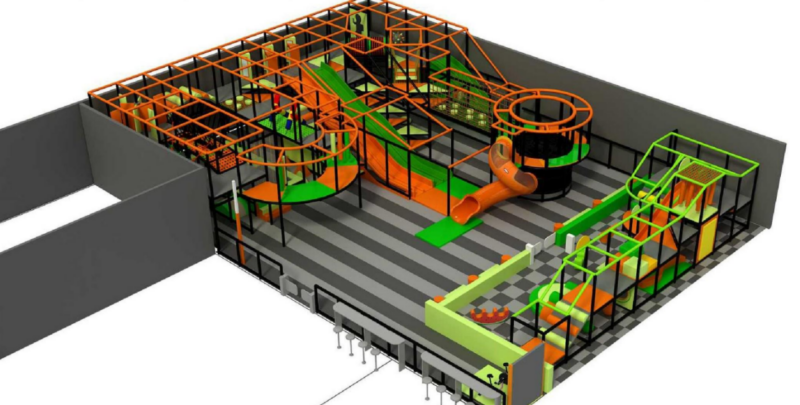 3D AND ENGINEERING
We then moved to the 3D and engineering stage, where our engineers developed highly-detailed 3D/CAD drawings, ensuring that every aspect of the playground was compliant with the highest safety and quality standards in the world (ASTM & EN). We made sure to maximize the fun factor while optimizing every element of the playground to be extremely safe. We also highlighted important architectural considerations such as emergency exits and ensure all local policies and building codes (IBC) are met.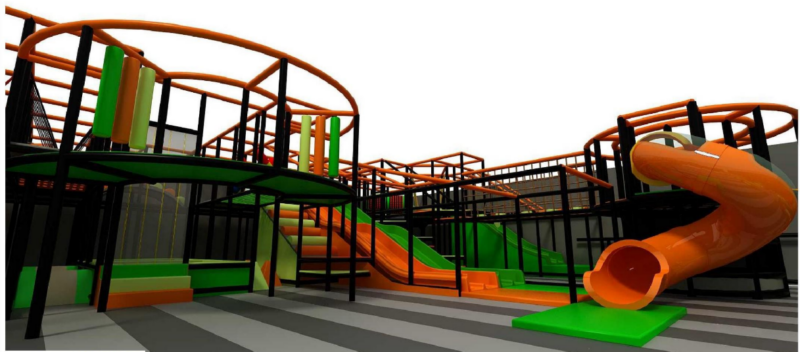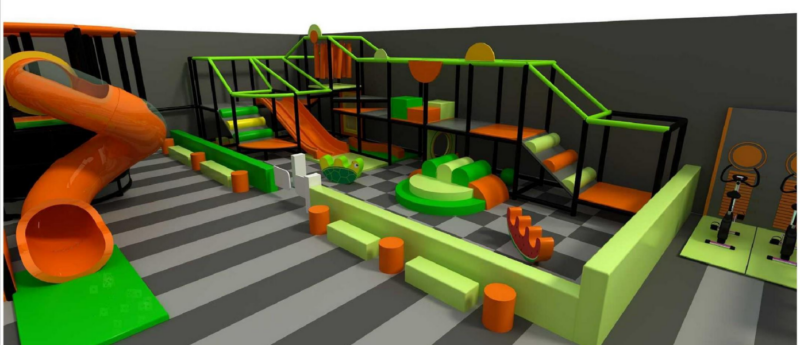 PRODUCTION
Once the design was finalized, we manufactured the products using our modern machinery and maintained ISO9000 quality standards with the combined efforts of our Factory workforce, project management team and professional engineers.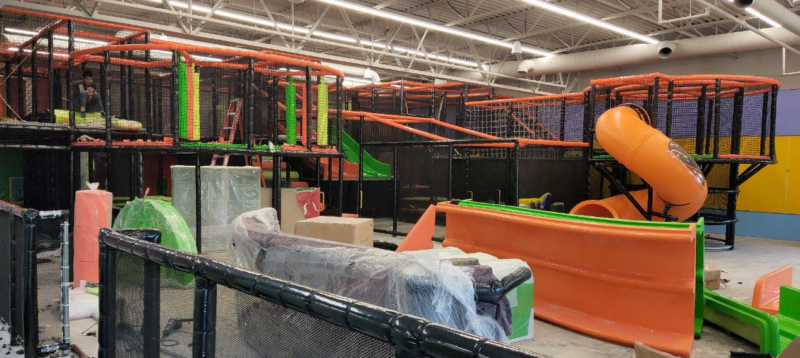 SHIPPING and INSTALLATION
After thorough testing of all manufactured equipments, we arranged product shipment from our factory in China to the US. With the complex customs process in mind, our Project Manager and Tamara worked together in handling the paperwork and customs clearance. As soon as the products arrived on-site, our technicians started working on the installation. Coordinated by our project management team, we ensured that every step of the installation met the ISO standards from start to finish.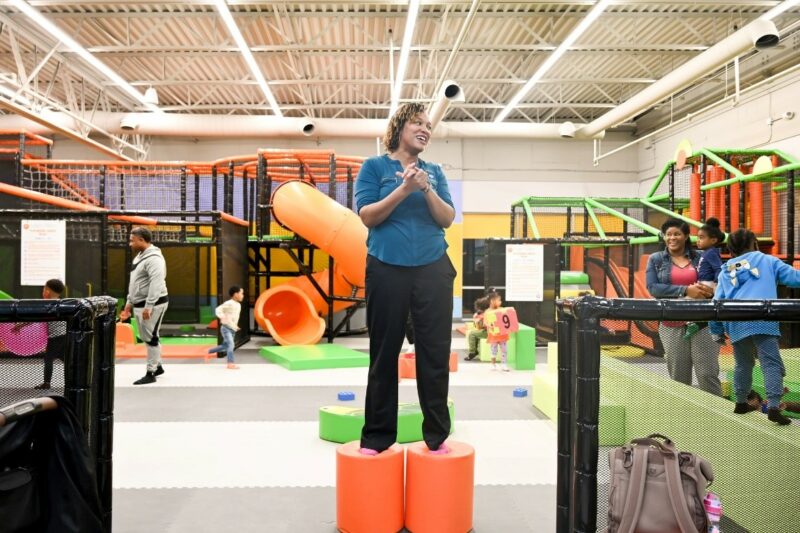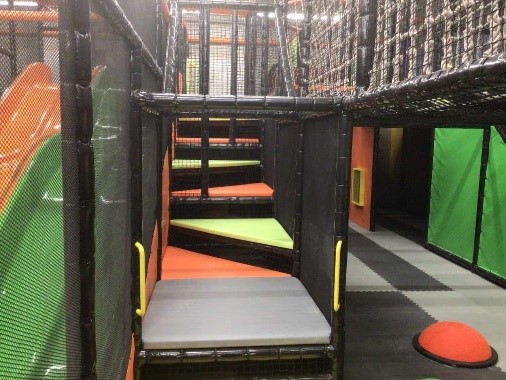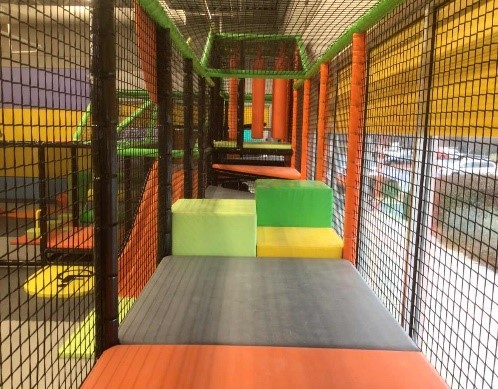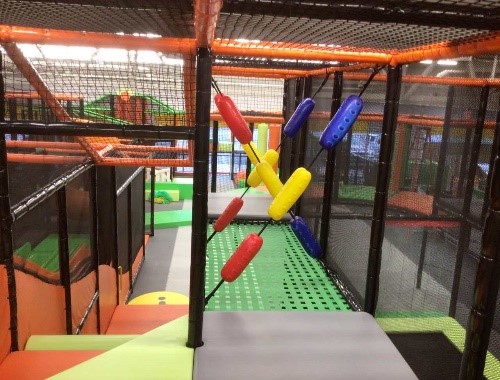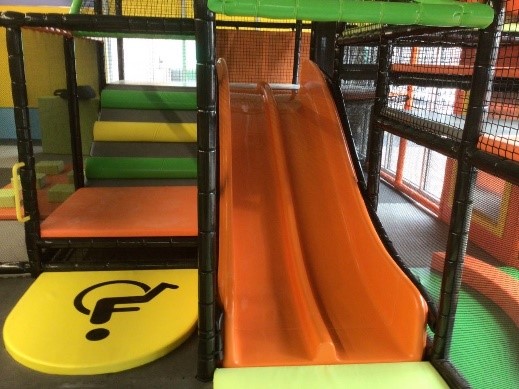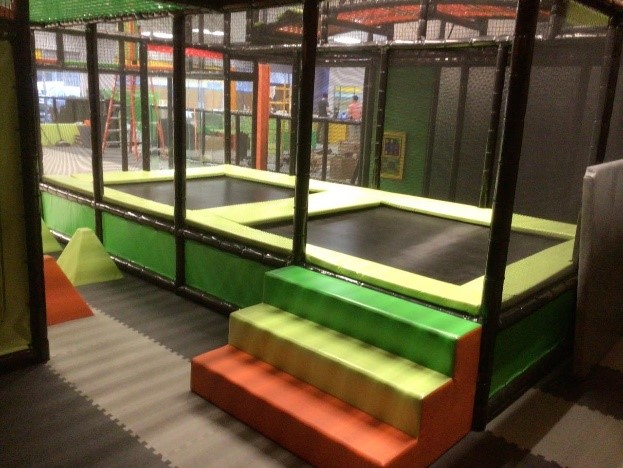 Wiggle Giggle has quickly become a beloved destination for families in town. It's a place where parents can come together with their children to party and play, fostering a strong sense of community. We're thrilled to see the impact that this playground has made on the local community, and we're proud to have played a part in its creation.
At Funlandia, we're passionate about creating fun and safe environments for kids to play, and we'd be honored to partner with you to make that happen. Whether you're a seasoned operator or a complete newbie, we're here to offer our knowledge and expertise to help you build the best playground possible.
With our comprehensive solutions and industry expertise, we're confident that we can help you achieve your goals and build the perfect playground. So, let's work together and create something that you can be proud of.