What kind of indoor children's playground can you play on all day?
Let's get ready to play! Today, we're going to explore Action Planet – a 4,000 square foot indoor children's playground. It has tons of cool things for kids and toddlers alike including slides that are over three stories high!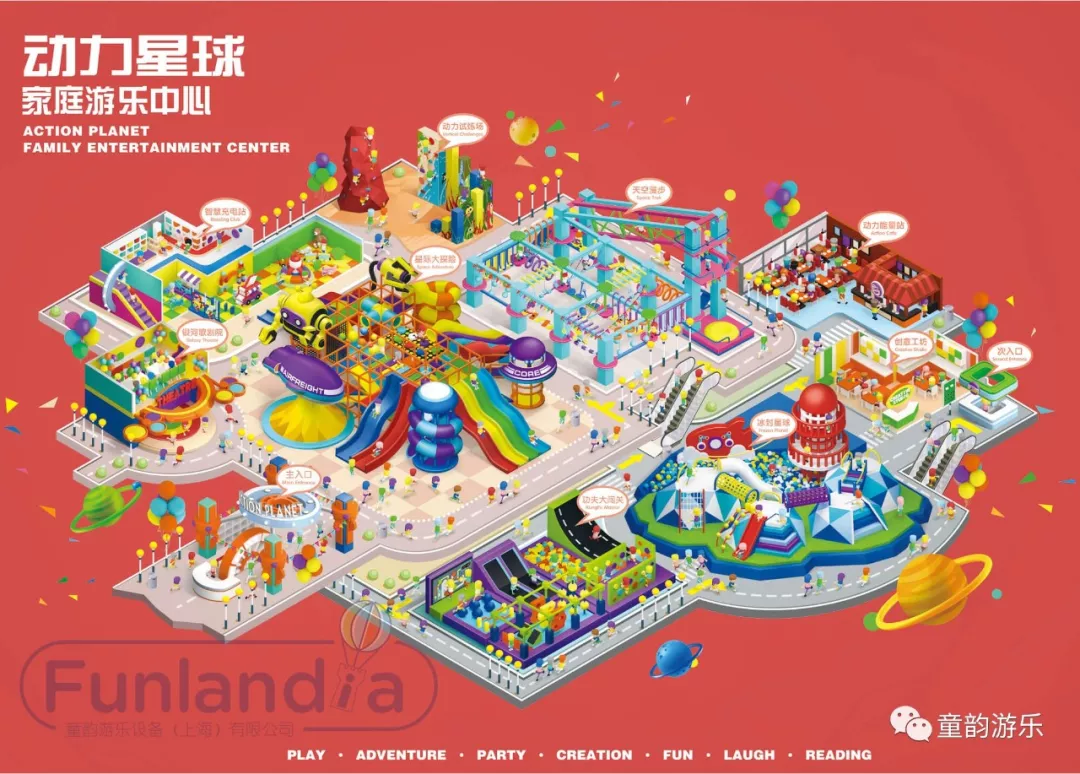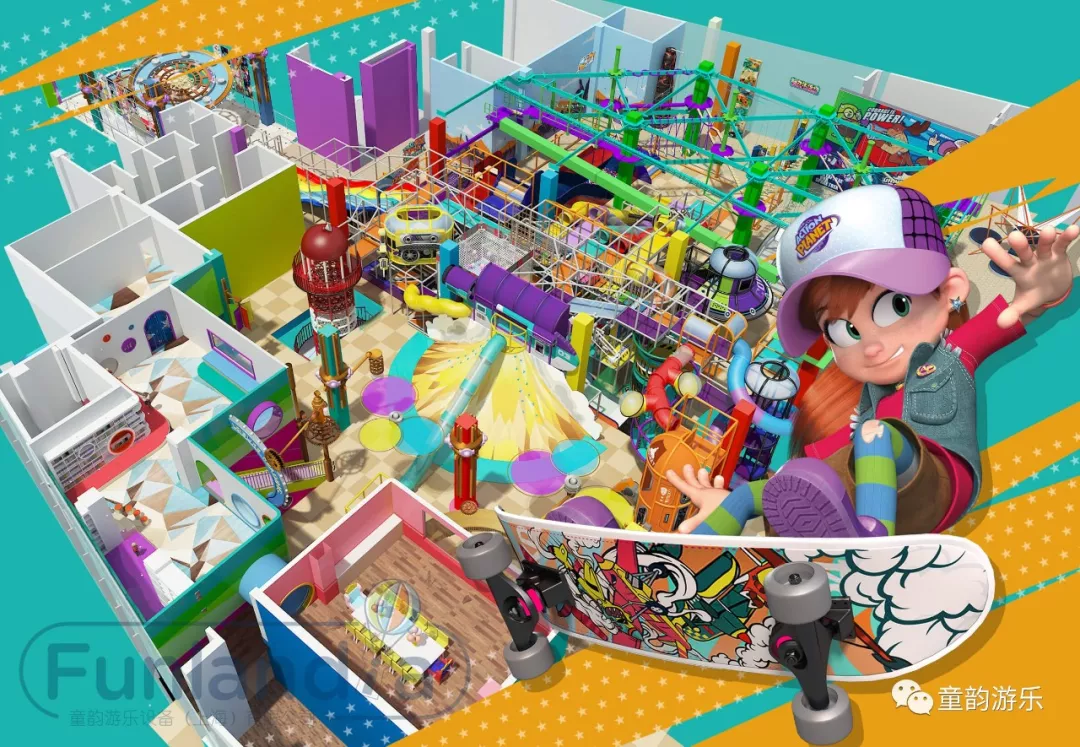 Action Planet is a large American-style family entertainment center that has been created by DDA USA and Funlandia. With the core concept of sports play, they have combined comic style theme design to bring you an indoor amusement park with more than 200 different kinds of space sports for Chinese children!
In Asia, an Action Planet opened in Beijing. With American-style sports and family play as the core concept, this large indoor theme park welcomes Chinese children with comic style design and fantastic types of sport facilities!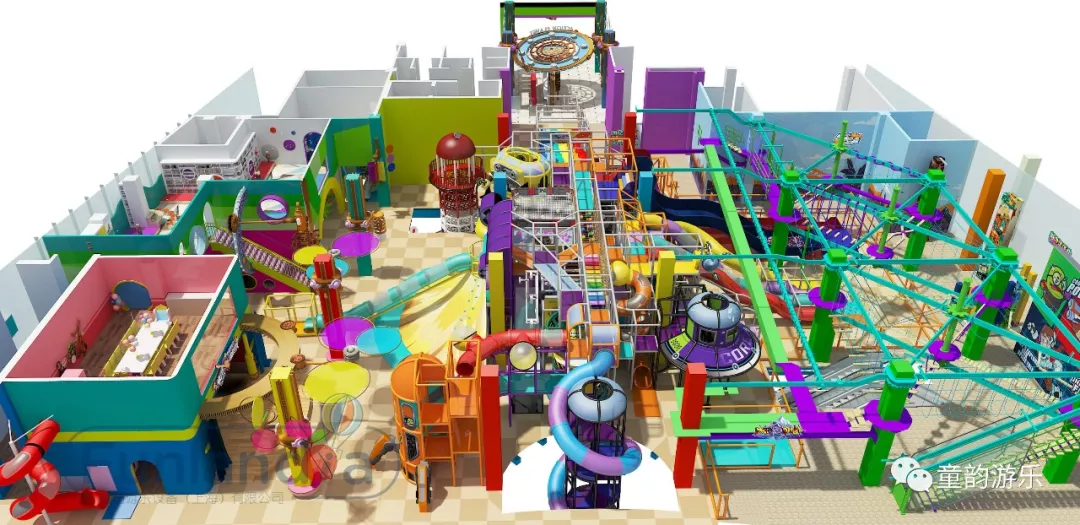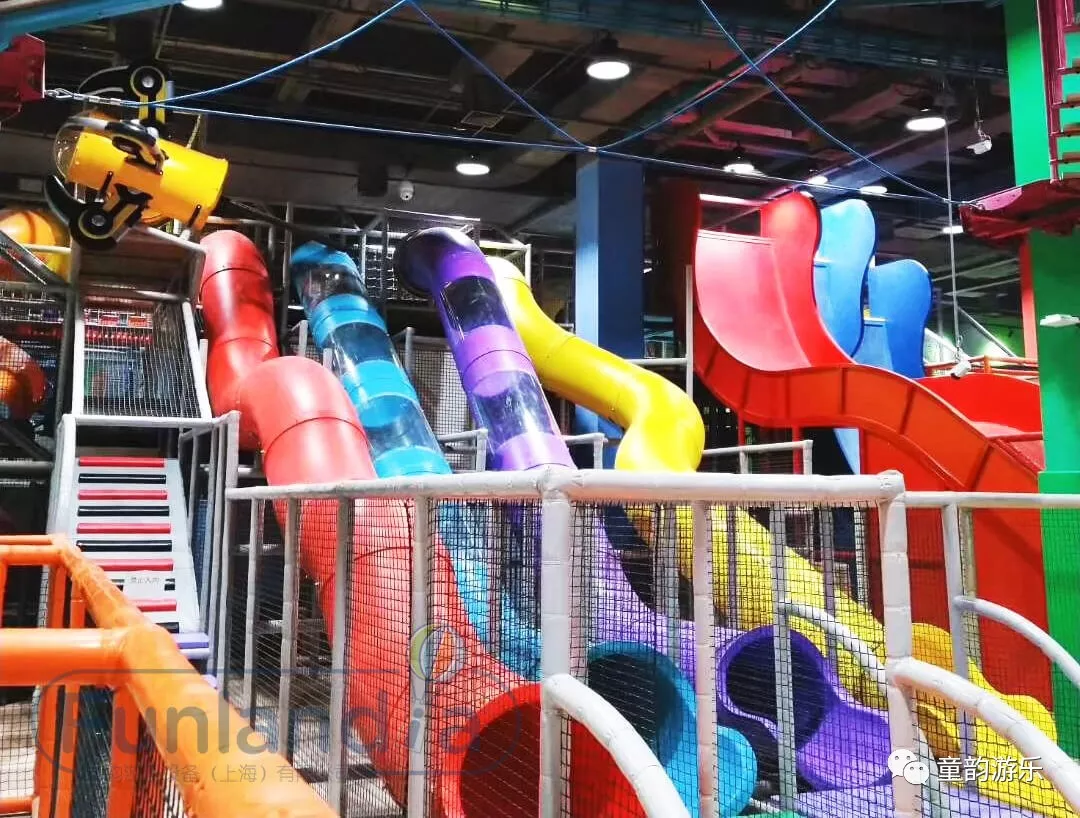 Unlike the sweet and beautiful Japanese-Korean princess-style children's playground, Action Planet is a sporty and challenging American-style family entertainment center for those more interested in tackling an obstacle course than building castles.
We're so excited to have a team of engineers with an eye for creativity and innovation on our dream engineering project. Of course, the design and color scheme are considered bold in China; we like it that way! Some might say no one can beat Funlandia's strong sense of daring-do when you look at how far they've come since founding Kid's Play back.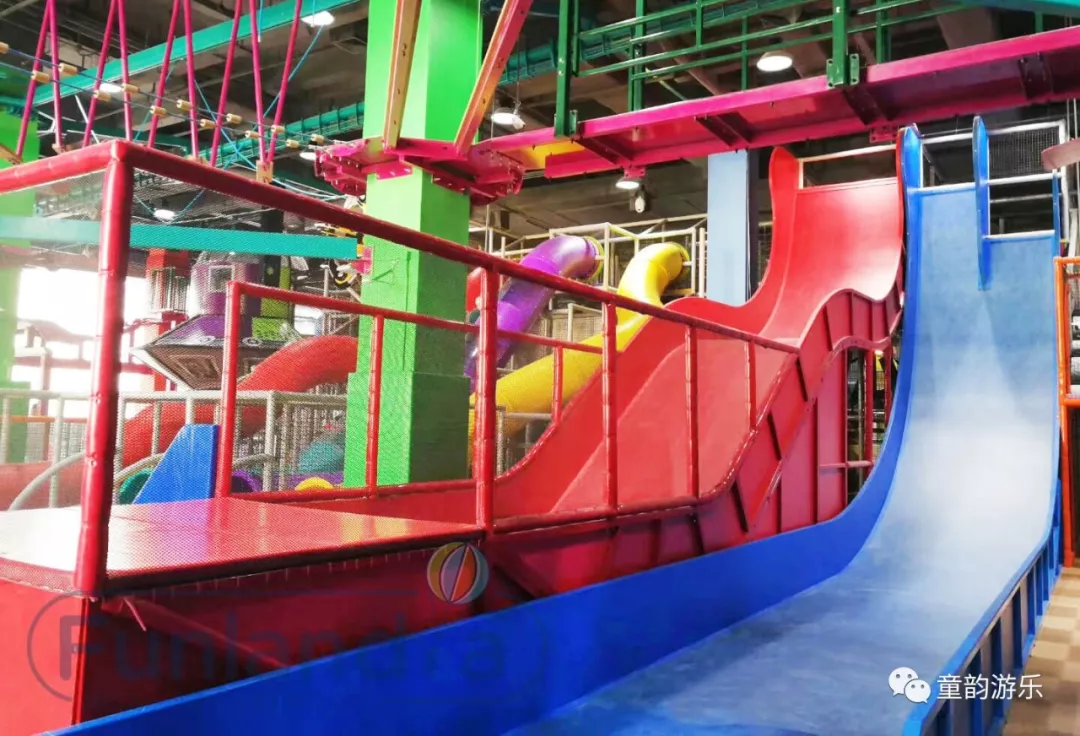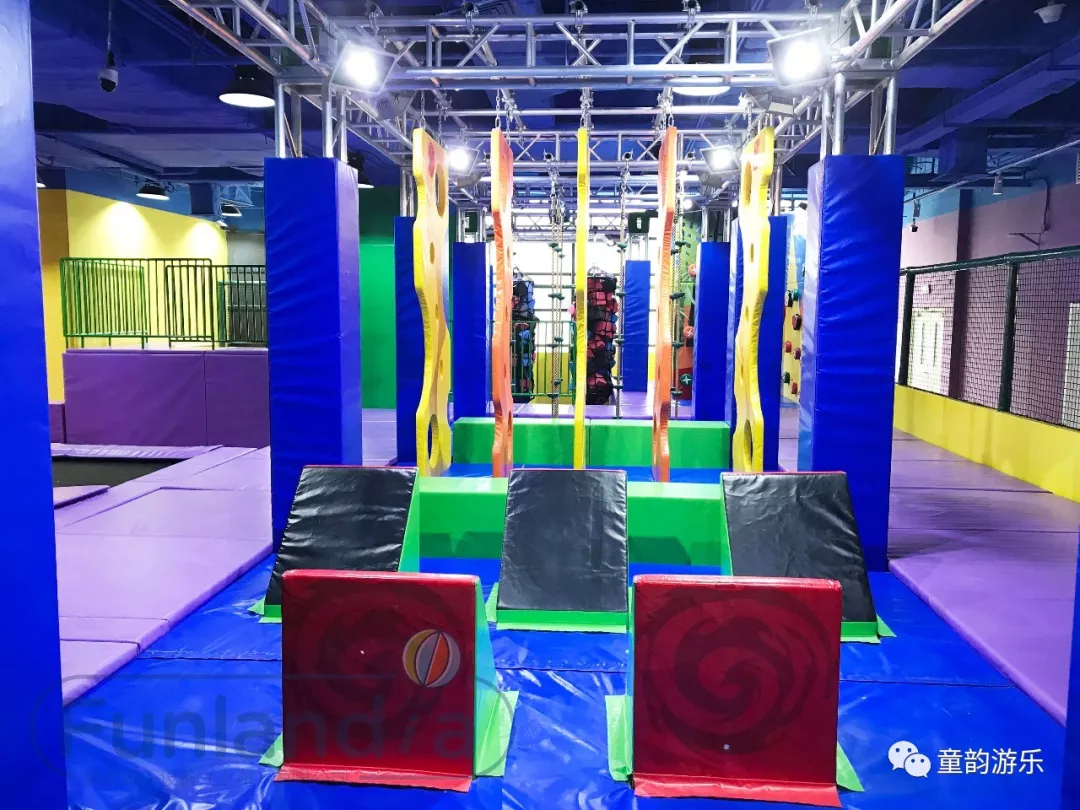 Creative and playful children are always going to be happy at our world-class facility. We've got all the things that people like kids enjoy, so they can have a great time playing here!
With 16 different themed play areas and more than 200 kinds of equipment for everyone from toddlers to adults we know you're not going anywhere else after coming through those doors.
The fun and colorful environment of this daycare is sure to put a smile on the face of parents and children alike. The variety in activities will let kids run their energy out all while having lots of laughs!
More importantly, children can play all day without getting bored with the state-of-the-art equipment at this playground. The slide carnival, ninja courses and climbing wall will get kids to be more competitive in a fun way while they release energy to keep them happy. And in this bright environment with colors all around them, parents will be more likely to stay happy too while their kids let off some steam!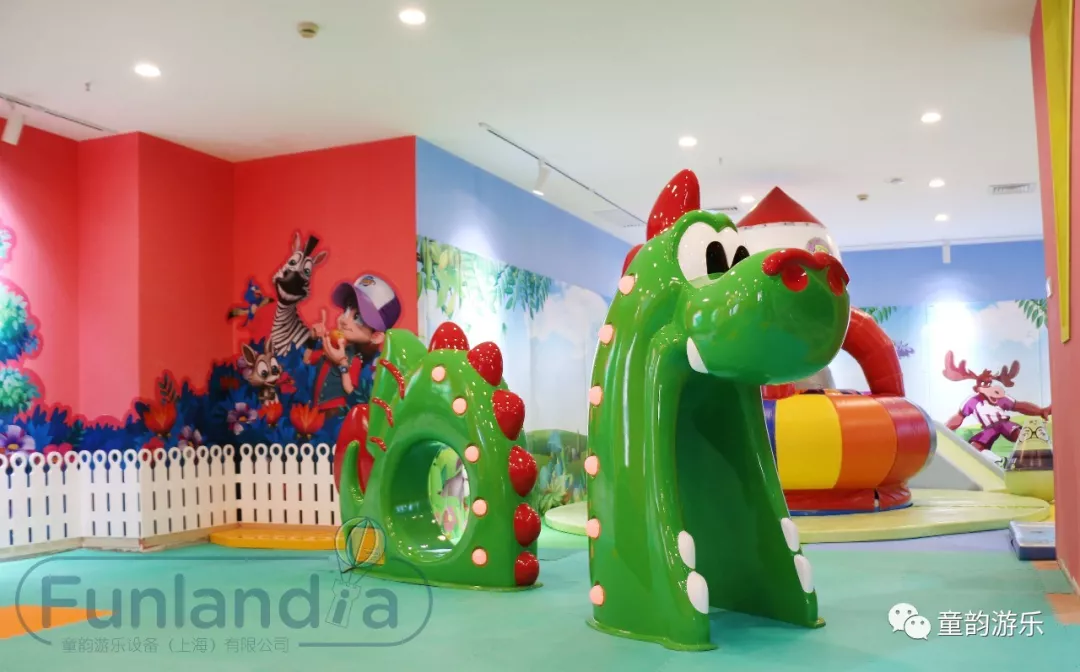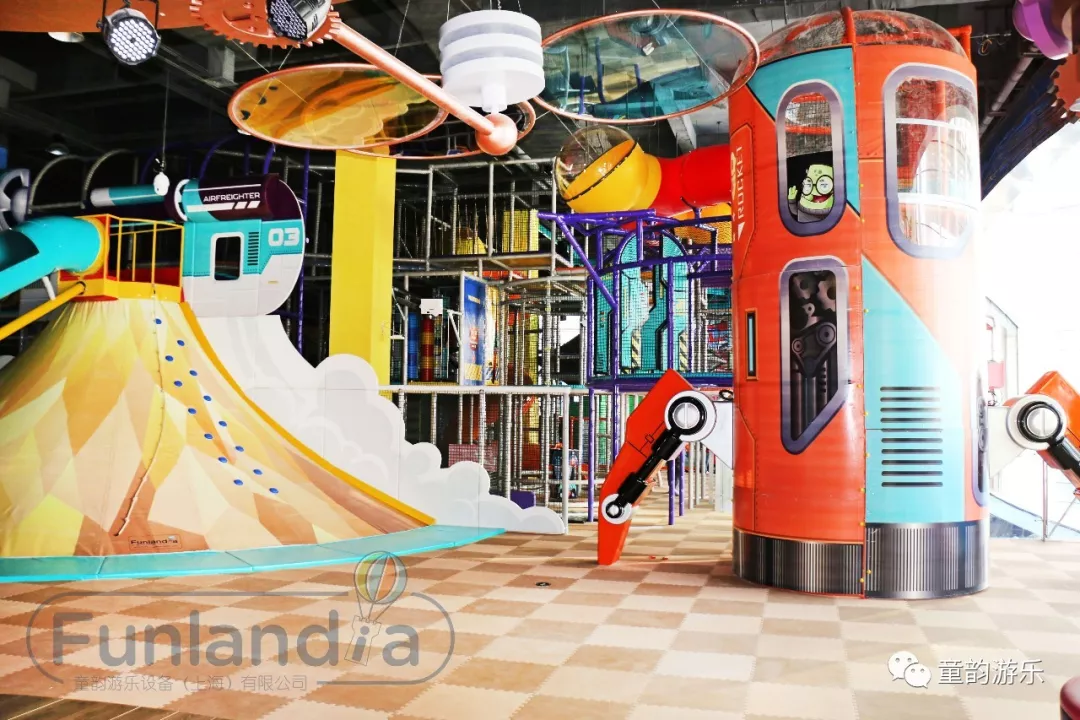 Finally, let's meet Captain Rod and Liz, the two heroes from space who are in the Action Planet indoor theme park to start an epic adventure. From the city to the oasis, from sea to sky or even a volcano if you're really looking for some action-packed fun – this is where it's at!