NEW PRODUCT ON SALE!!!
The Funlandia Tower Combo is our newest stand-alone product specifically built for all kinds of indoor FEC environments. This gorgeous play structure designed with attractive neon led lights is perfect for any style, theme and setup, from amusement parks, arcade centers, bowling alleys, trampoline parks, and many more. A new signature piece and new talk of the town for your Family Entertainment Center.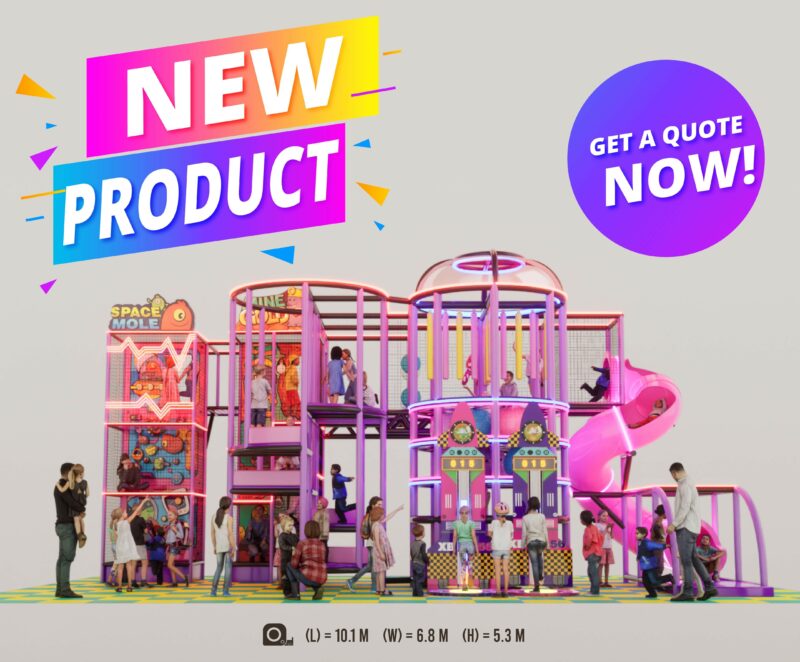 Order within the next 30 days and enjoy a special 20% discount!!
Our team featured this amazing product at the most recent IAAPA Expo 2022 in Orlando, FL, USA, it made a huge impact on many guests and fellow exhibitors. People of all ages lined up to try and experience the thrill of climbing, crawling, and sliding especially the Run in Place Challenge, the interactive running game integrated into this beautiful play tower.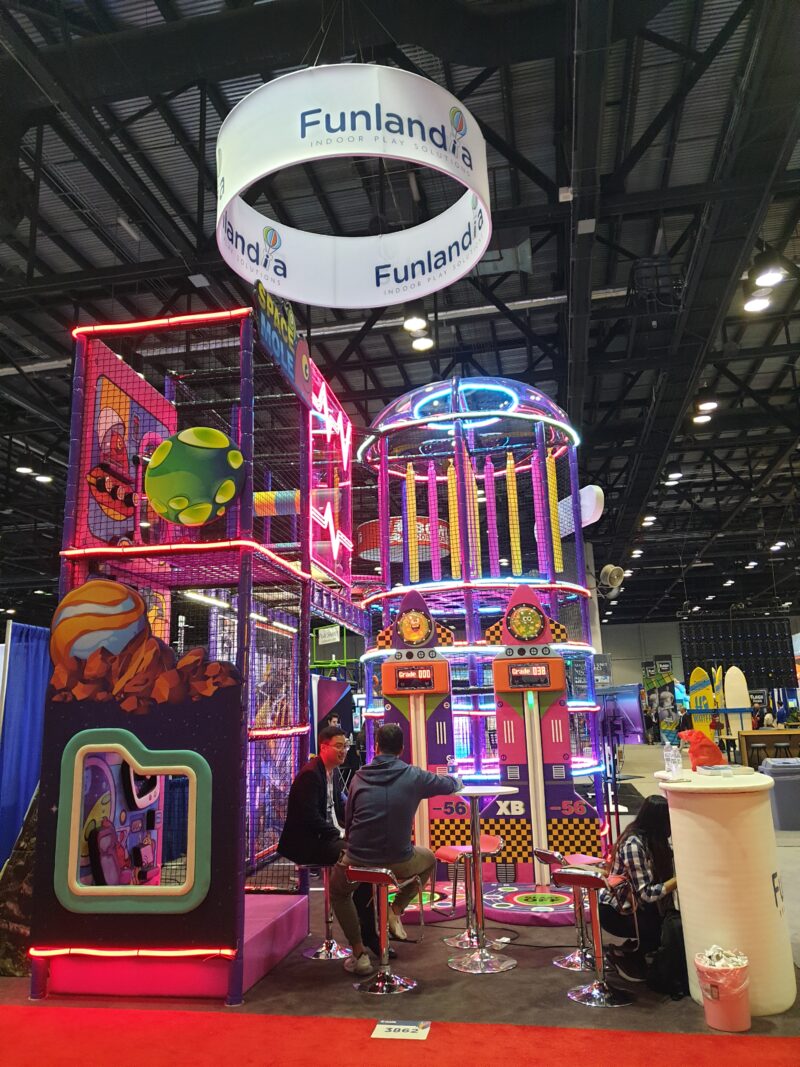 Climb
We designed a soft climbing attraction designed to simulate the thrill of wall climbing without the need for expensive automatic belay and special harnesses. Each level is protected with a soft deck board that prevents kids from falling.  A safe freestyle climbing experience especially made for kids.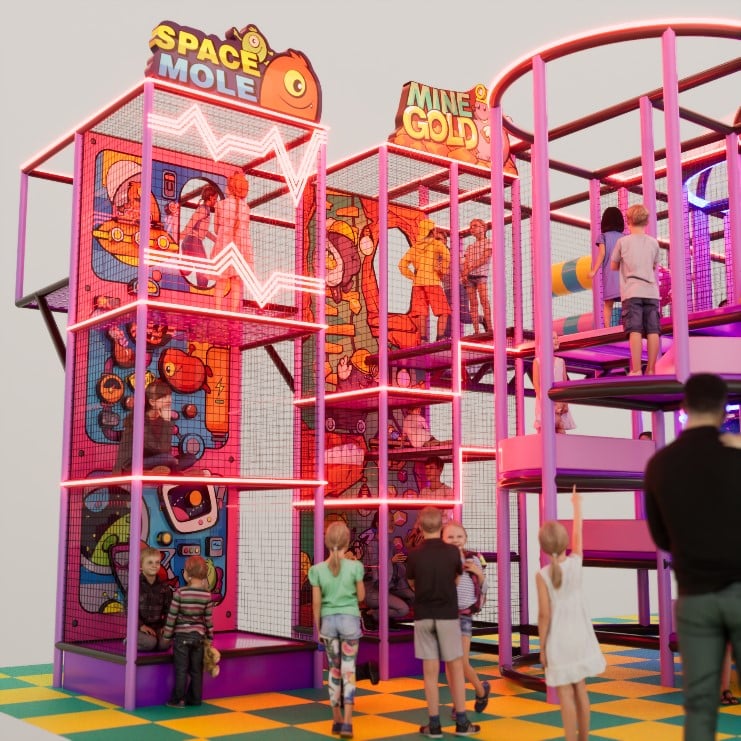 Run
The Run in Place Challenge is an exciting interactive running game integrated into the play tower. Perfect for both kids and adults, let the players compete against each other by running in place as fast as they can and putting their running skills to the test.  If you are looking for a fun and healthy game, this is the best thing to have in your entertainment center.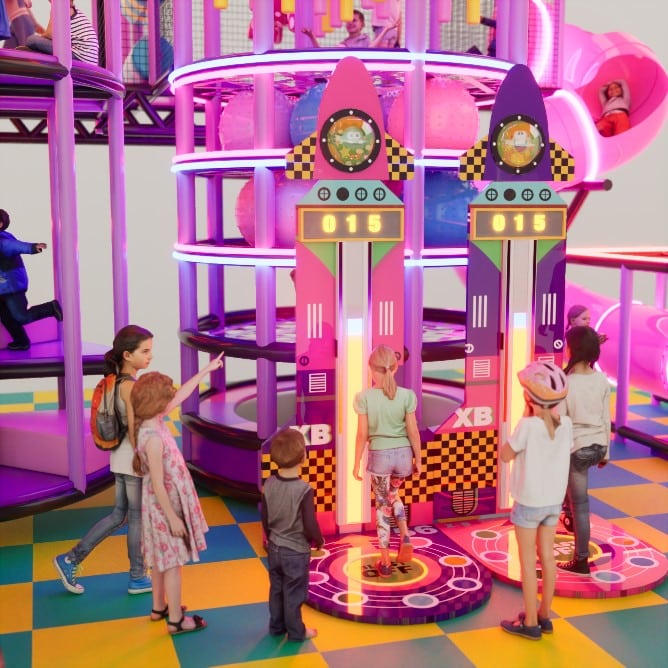 Play and Slide
This special version of Spider Tower is designed to be super fun and exciting. Let the kids climb their way up to the top through multiple levels of stretchy bungee cords, traverse through bouncy yoga balls and enjoy as they pass different kinds of obstacles then slide down the spiral slide. A perfect play attraction to keep the little ones happy and active!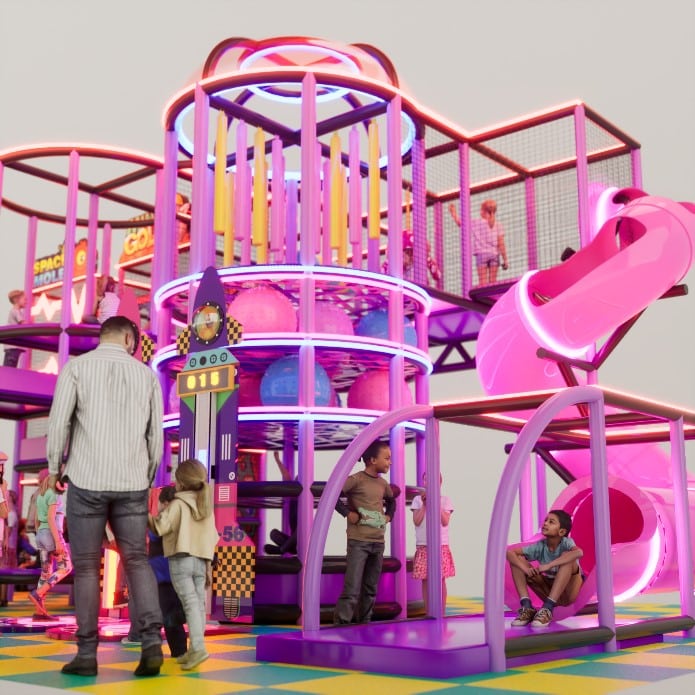 Measurement
With a size of (L) 10m (W) 6.8m (H) 5.3m, this stylish play structure can be placed on any area as small as 43 sqm.
Front View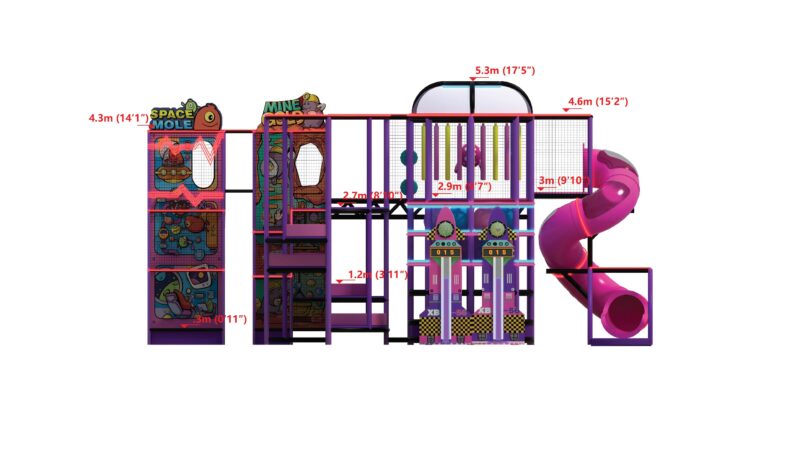 Top View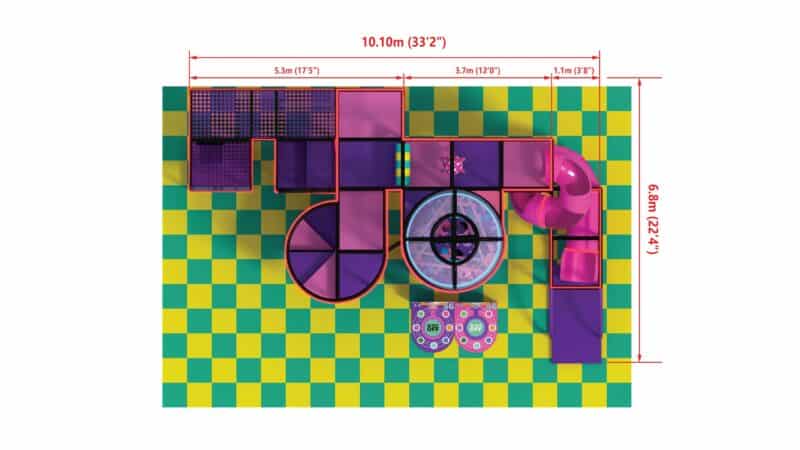 This entire play structure comes with attractive neon light attachments, EVA floormats, and installation manual. A plug-and-play type, this structure can be easily installed without any advanced professional assistance.
Colors Schemes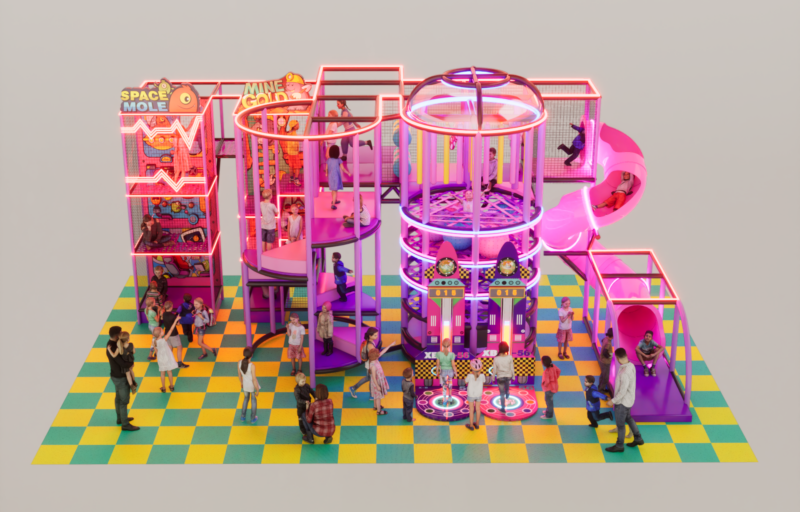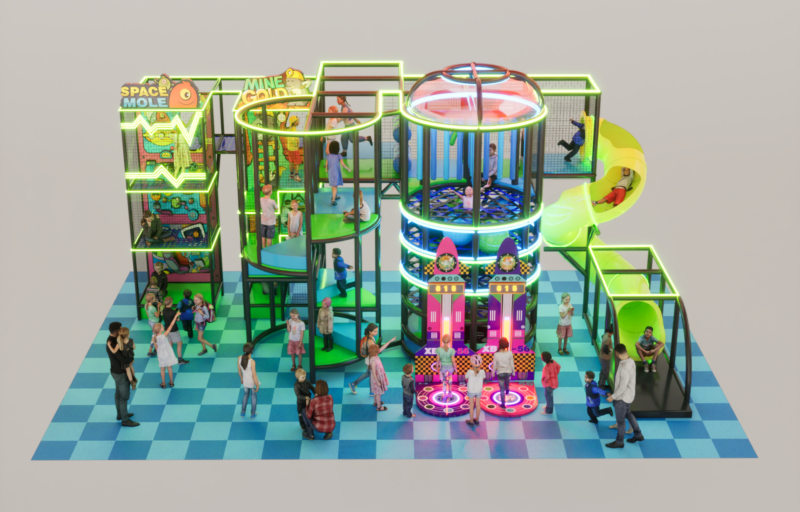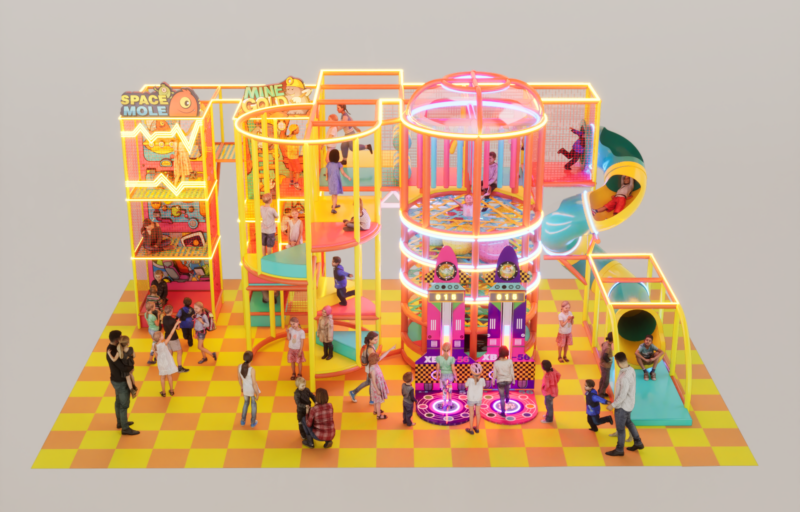 Send us your Name, Business Location and order within the next 30 days to enjoy an amazing discount!!  Promo discount runs from December 15th, 2022 to January 14th, 2023 only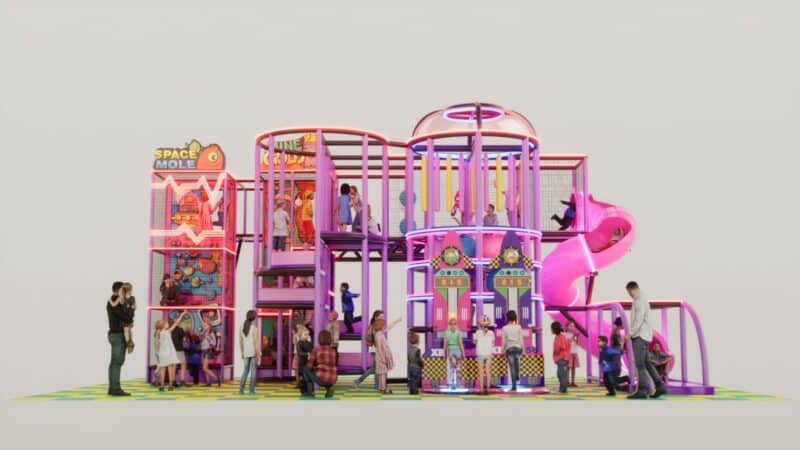 Message us NOW!!!