5 Tips to Succeed in Trampoline Park Business for Beginners
Running an indoor playground and trampoline business is not a walk in the park. You need to consider the rapidly evolving needs of the costumers, the latest product trends, and the overall safety and fun factor of your playground. Here are 5 simple tips to help you operate and find success in the very challenging and exciting world of Trampoline Park Business:
1.Never compromise quality – Safety, durability and overall (premium) finish are the major components of a world-class trampoline park that all operators should aim for. This goes beyond aesthetics, because no matter how beautiful your park is, if your equipment is unsafe and doesn't meet the global safety standards (ASTM – F1918-12) for US and (EN – 1176) for Europe, your business is set for failure. Make sure to find professional manufacturers with proper certifications supported by successful TUV Test reports and legitimate facility to protect your brand and your customers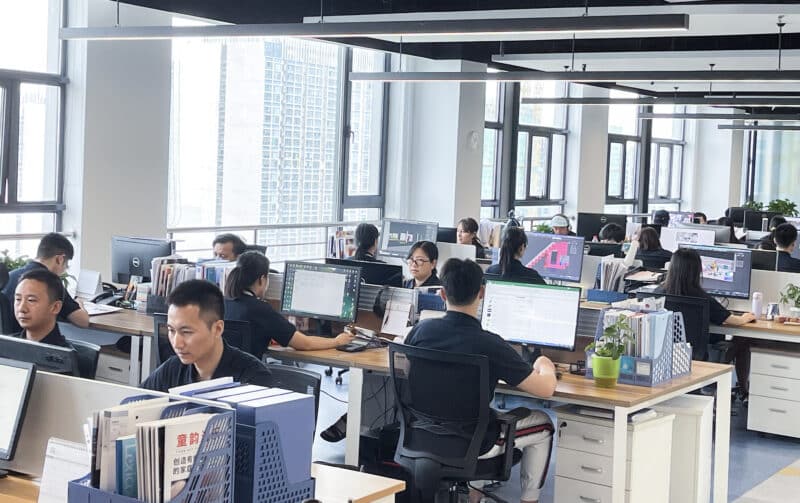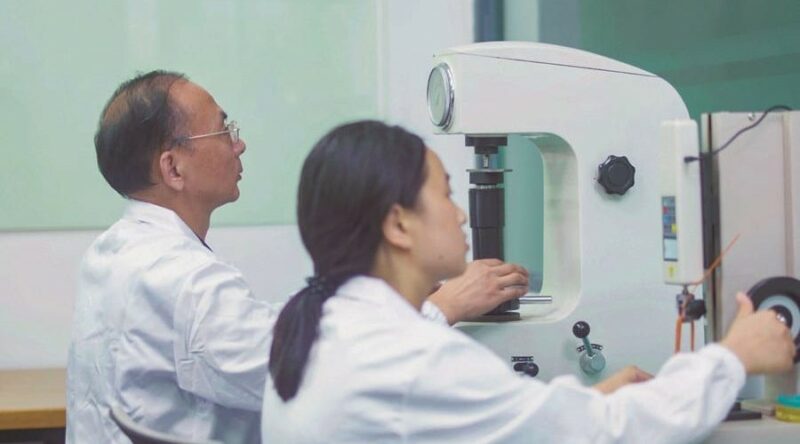 2.Widen your target age group– many major trampoline parks have now transitioned and started creating a wider market in terms of their target age group. From focusing on teens and adults, more and more international brands are now creating Toddler Play Areas that will cater to children. Even a small indoor playground and soft play products will sure create wonders to your park. Consider this and watch it generate more revenue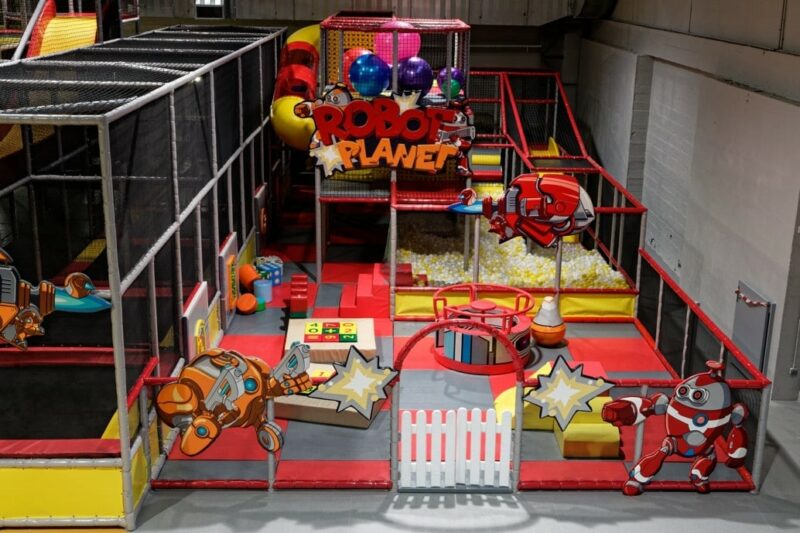 3.Put more innovative and creative equipment – Find ways to create new kinds of fun for your customers. Integrate other play attractions to build a new experience such as, Interactive sports, Augmented Reality (AR) Games, and Ninja Warrior courses. These new attractions will drive new kinds of energy and immersive experience to customers with different levels of skills and interests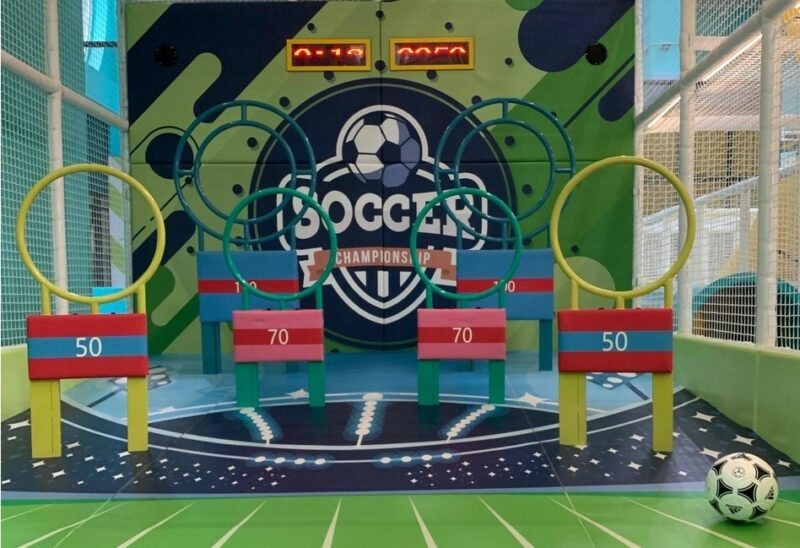 4.Have a Signature Piece – Just like restaurants with a "Best-seller" dish, trampoline parks must have a product that should be an all-time favorite. Don't miss the opportunity of having a piece of signature equipment like a giant stainless-steel slide, thrilling Rail fly, and Zipline or Volcano that will help carry the brand and drive customers to keep coming for more. A center-piece that will make your park be recognizable and drive your business to stand out among the competition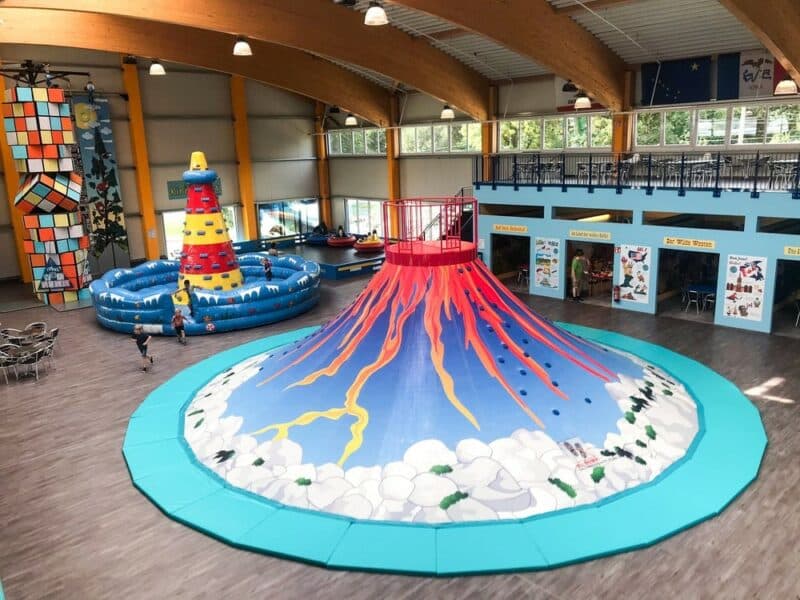 5.Make your park attractive– Now in the age of social media where everything is one snapshot away, the overall theme of your trampoline park must elevate your brand. The design and color schemes should be aligned to the general taste of your target market. Make sure to have a reliable supplier and design team that are creative and knowledgeable enough to bring function, safety and aesthetics all work in harmony. Putting all this in priority shall encourage people to take photos and have them posted on different social media platforms. It's going to be an additional marketing fuel and free advertisement of your trampoline business.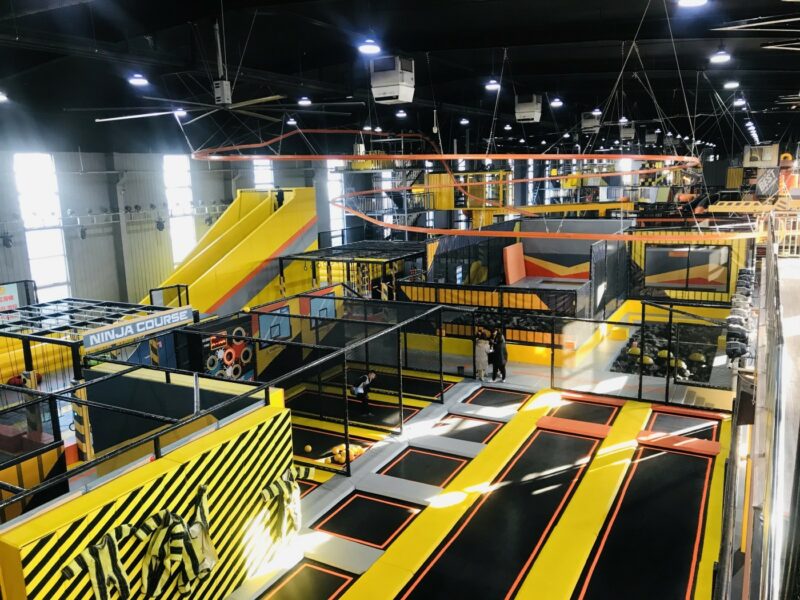 In Funlandia, we take great pride in designing the most creative and innovative trampoline parks. Whether you need an indoor playground built from scratch or a play center upgrade, we can do it all. By integrating cool interactive features, an ordinary trampoline center  center can be transformed into an amazing Adventure Park that will surely invite new customers.
We design, build and install indoor playground products with all the creativity and technology available, while also complying with the strictest safety standards that are perfect for all ages. Check out Funlandia YouTube Channel to learn more about our projects and other play system solutions.