Time Zone's Play N' Learn Kiddie Park
(Jakarta, Indonesia)
As one of the biggest arcade centers in Asia, TimeZone aimed to create something new and exciting for the people of Indonesia, moving beyond typical arcade and electronic games. Their vision was to establish a new business that would encourage families, both parents, and their children to enjoy a place where they can have fun, and learn together. Having entrusted Funlandia with their play equipment needs for almost a decade and recognizing our reputation as one of the best in customizing indoor playgrounds, they approached us to turn their plan into reality. Funlandia's expertise and creativity played a pivotal role in creating an exceptional indoor "Edutainment" play center located in the Emporium Pluit Mall in Jakarta. TimeZone's "Play n Learn" offers a dynamic and safe environment where kids can explore, move, play, and learn while having fun.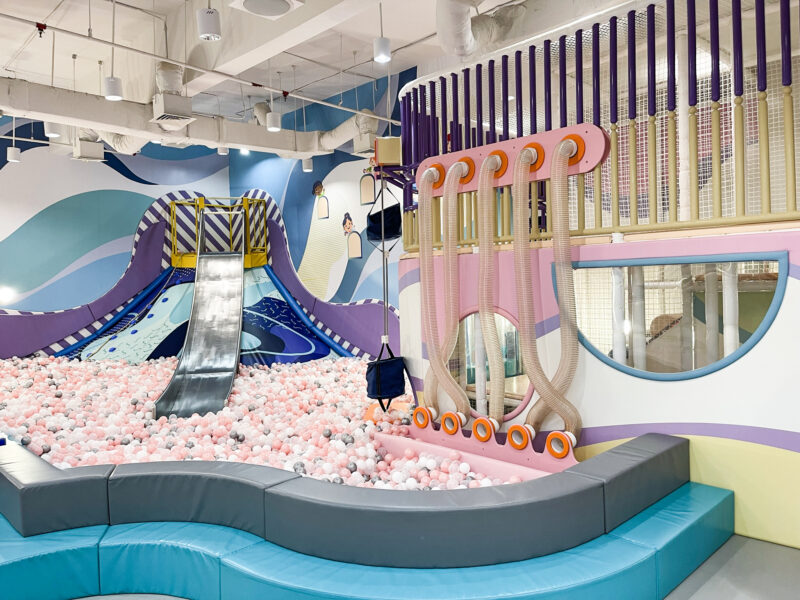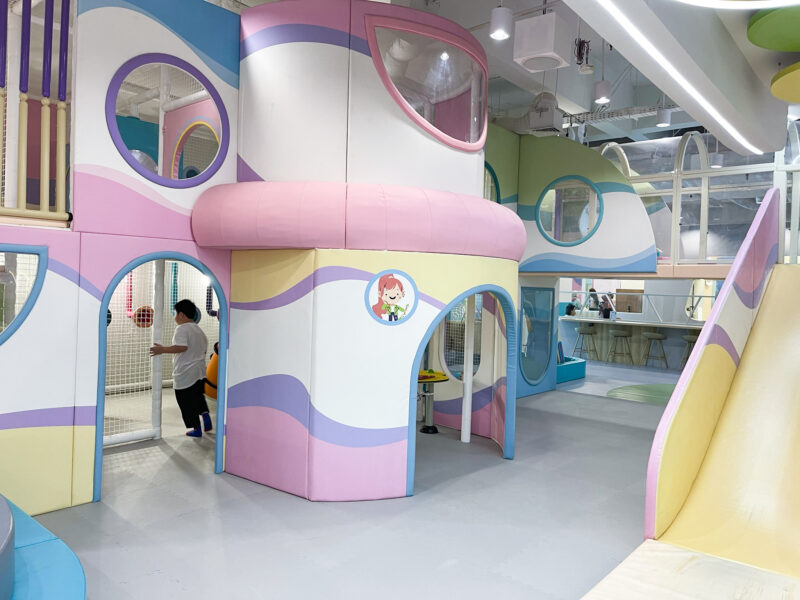 Master planning:
Our experienced Project Manager collaborated closely with Time Zone to understand their goal of building an indoor park that aims to create a safe, educational and entertaining play space for young kids. Through detailed discussions and evaluations, we brainstormed and crafted a master plan for their location's 180 SQM Play area, incorporating attractions, functions, circulation and design that aligned with Play N' Learn's brand identity as an exciting educational and entertaining play center for children and toddlers.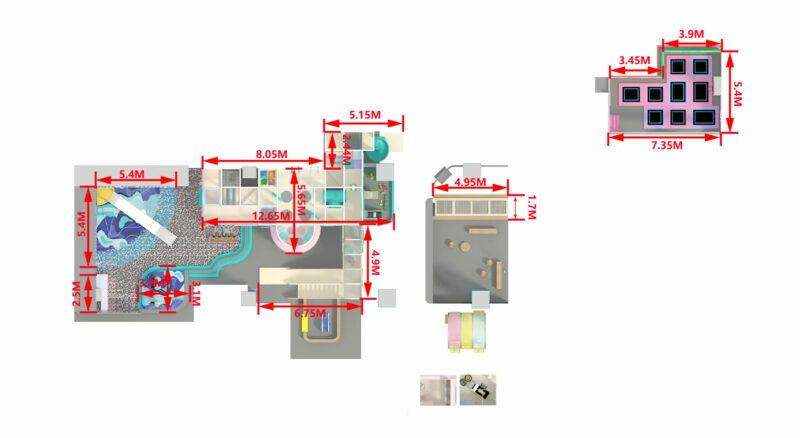 Creative Design and Customization:
Under the guidance of our Chief Designer, we started drafting their vision as a basic concept drawing that served as the general project layout, which was immediately converted into a 3D schematic design that detailed all the important engineering and technical aspects. With our deep understanding of creatives and design, we incorporated vibrant macaron color schemes that are bright, attractive, and eye-catching. Using pastel colors like Blue, Purple, Pink, and Yellow, along with other shades, the theming and style not only give a pleasant vibe but also bring an elegant premium finish.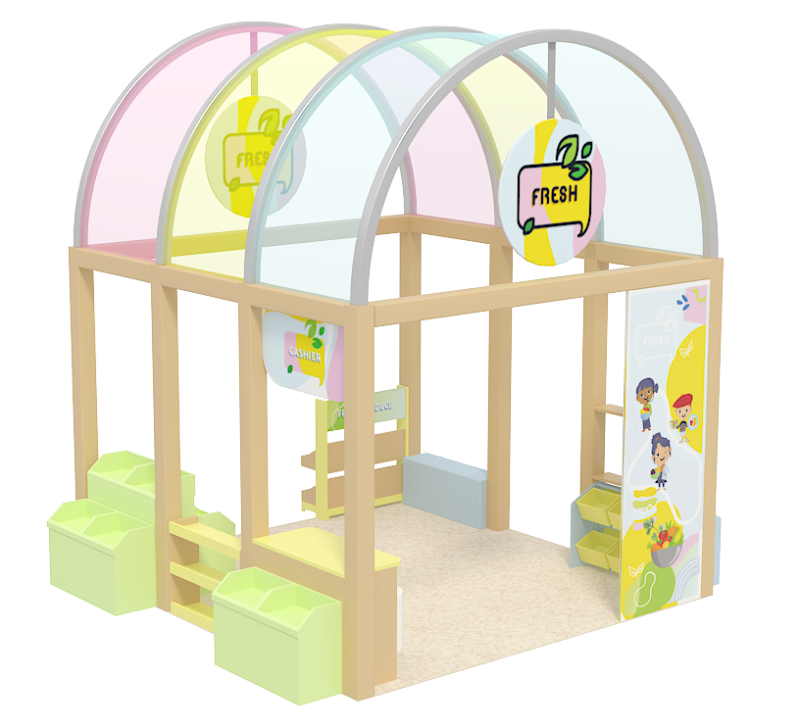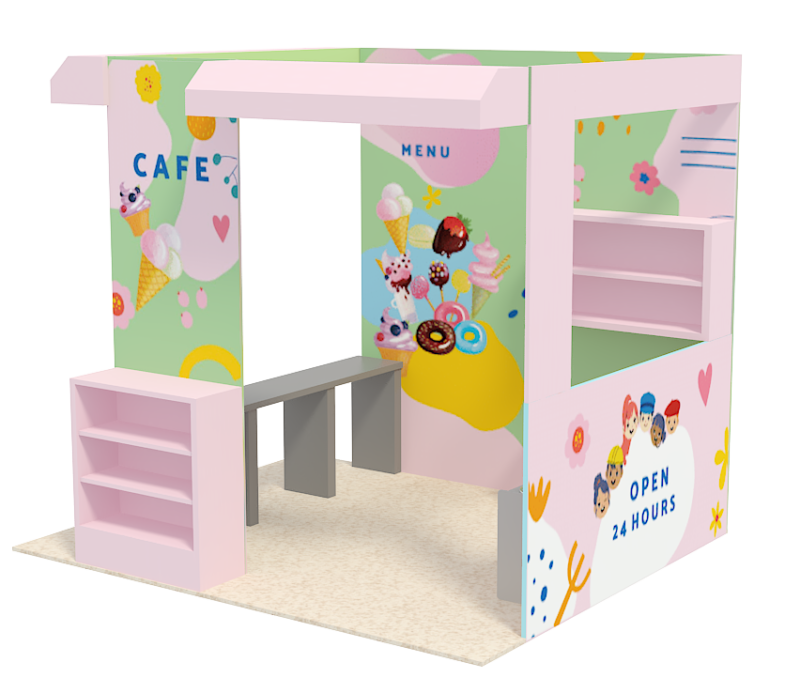 Our team also added a few customized edutainment elements and integrated entertaining equipment like wall games, soft blocks, and musical toys that are fun, interactive, and, most importantly, physically and mentally stimulating. We also incorporated iconic play attractions to strike a balance between learning and playing, such as the Volcano Slide, trampoline, soft play, a variety of slides, pretend play houses, sandbox, ball pool, and many more.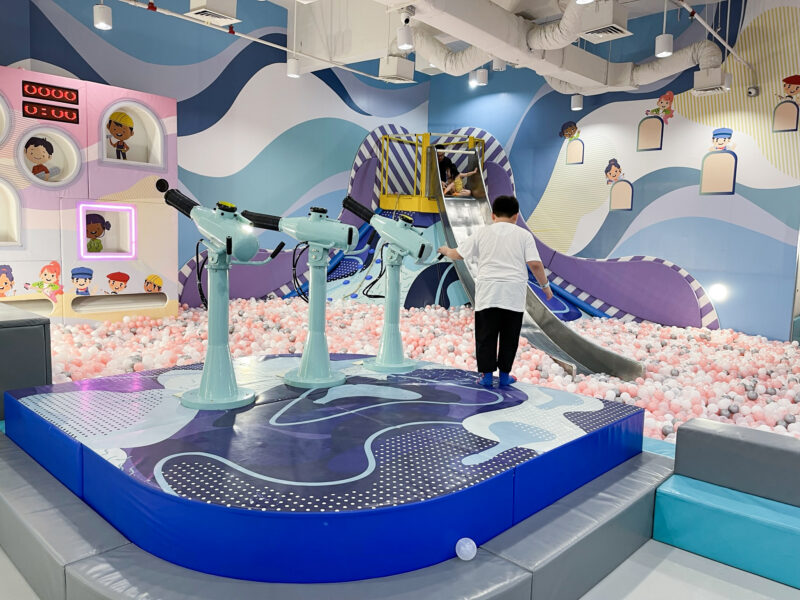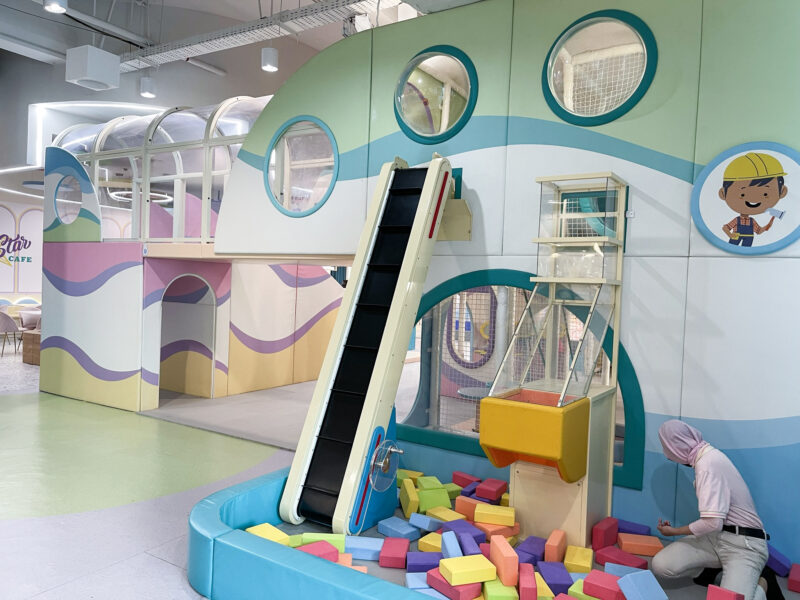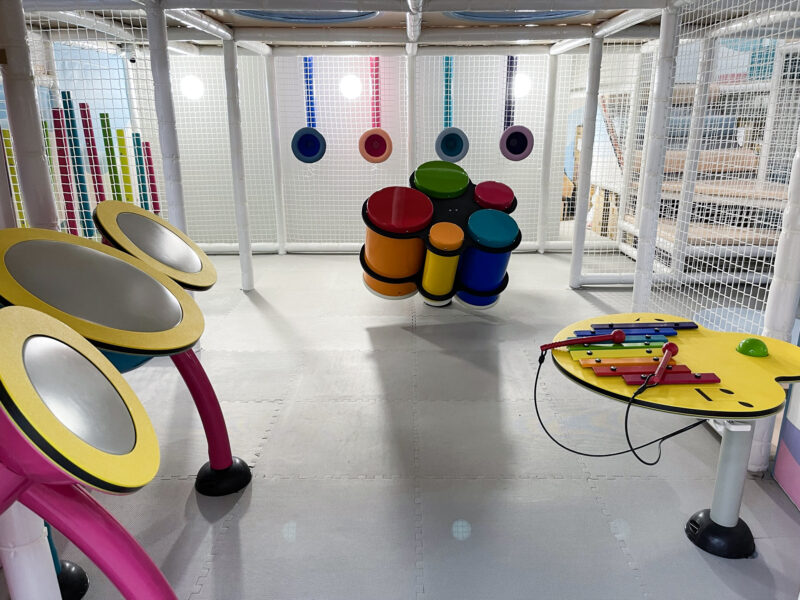 Meticulous Production:
Our engineers and factory workers meticulously manufactured each component and play equipment. With a passion for safety and quality, Funlandia ensured that every element met or exceeded North American (ASTM) and European (EN) safety standards. This strict approach guarantees the durability and premium finish of the play equipment. Since this park mainly caters to young children, we also put a lot of effort into keeping the structures safe—every corner, edge, and hard surface of the play attractions is covered with soft paddings, extra cushioning, and support.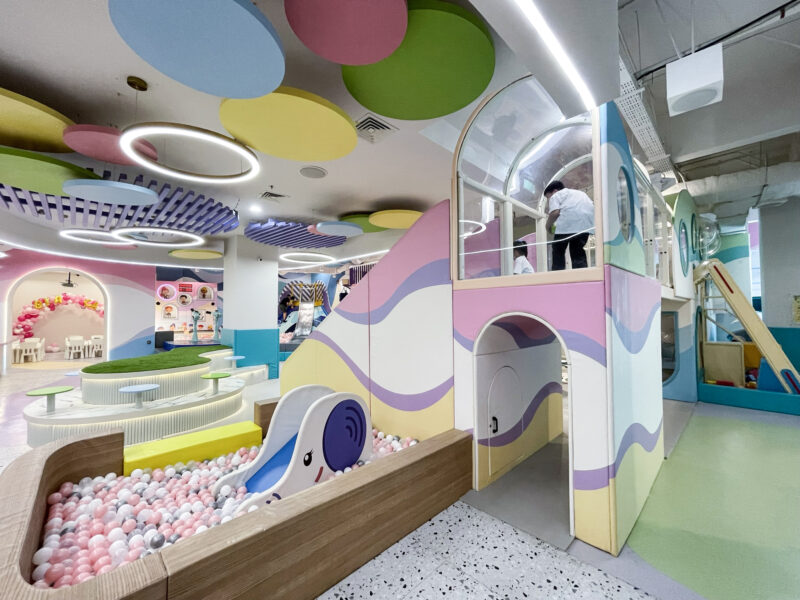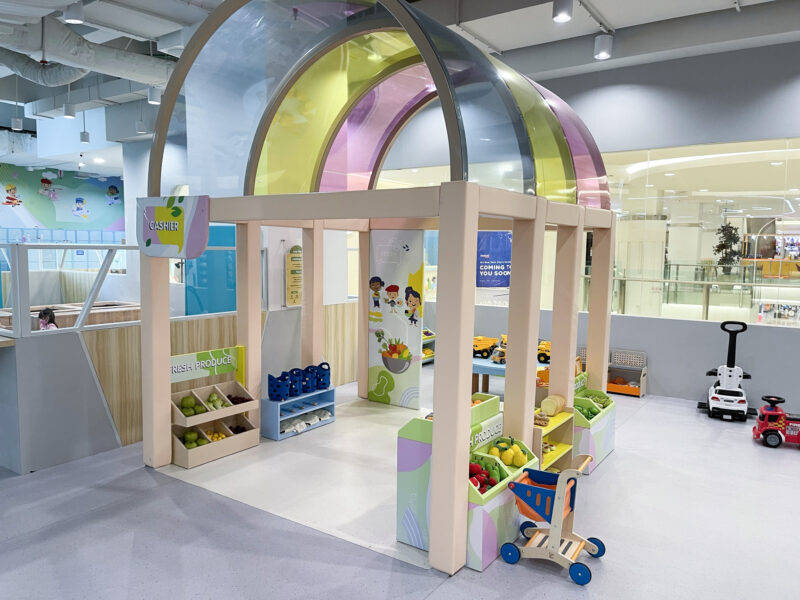 Installation and Quality Assurance:
Our expert installers brought the design to life during the installation phase. With their in-depth knowledge and experience, they assembled the play structures, installed interactive games, and set up the trampoline park equipment with utmost precision. Rigorous quality assurance checks were conducted to ensure compliance with safety standards and deliver an exceptional play experience.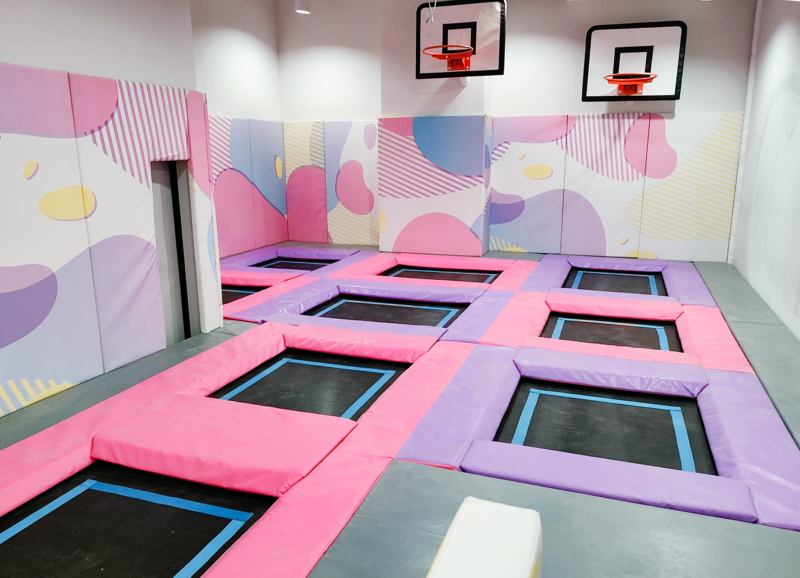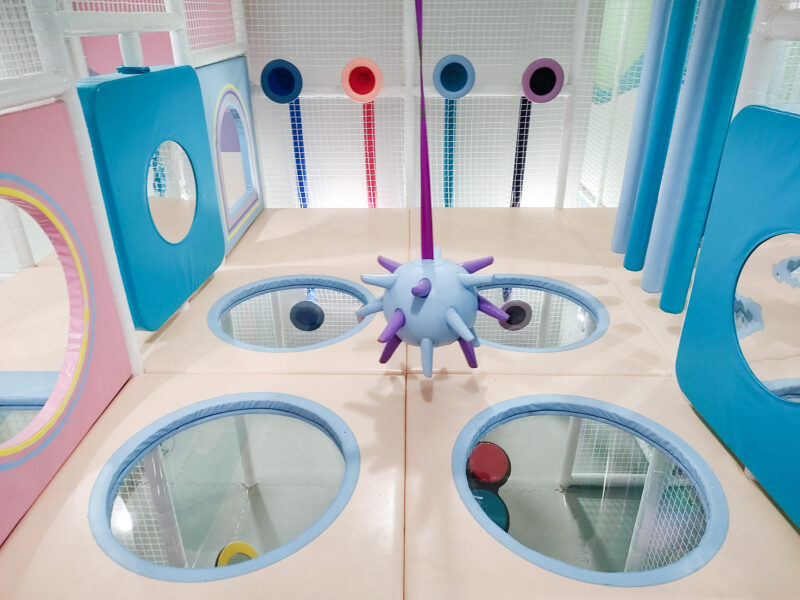 TimeZone Play 'N' Learn in Indonesia exemplifies Funlandia's expertise in crafting safe, engaging, and visually captivating play spaces. As veterans in the industry with over a decade of experience, we understand every need, vision, and goal of our customers.
Whether you are a premier large FEC chain, a small franchise, or a new entrepreneur, our team is committed to making your dream playground come to life and setting it up for success. Our goal is to help our partners reach their highest potential as a Family Entertainment Center and, most importantly, as an income-generating enterprise.