Funlandia VS Cheap Suppliers
Funlandia's material specifications against small overseas suppliers in the market
For over a decade, Funlandia has been providing nothing but world-class indoor playground products and equipment. Day in and day out, we have produced the best quality play systems that brought us to the top, making us the leading Indoor playground manufacturer originating from China.
It is inevitable not to be compared against numerous brands in the market, most often with small, cheap suppliers lurking in the internet. So here are a few material comparisons of our products versus small cheap suppliers. A guide to understanding our vast differences in terms of quality and standard.
Hot Galvanized Steel Pipes
Funlandia produces Q235 material with a 2.55mm wall thickness with a diameter of Φ48*6000mm. These galvanized steel pipes are made to absorb high impact and tension that are built to last. Having unreliable Steel Pipes for your play structure is like a man with weak bones, out of shape, in pain, and unstable.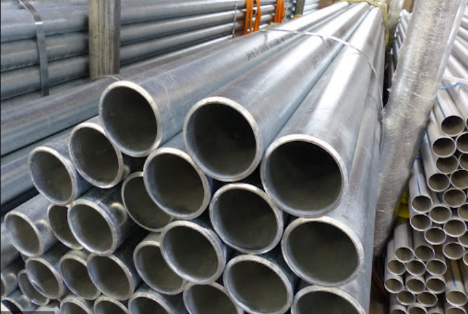 "Sadly, these extremely essential material has been neglected by many small suppliers, using steel pipes with a wall thickness of between 1.5mm to 2.0mm, sometimes even less. Poor quality Steel Pipes can seriously compromise the overall stability and reliability of the play structure and thus bring serious danger to the players."
PVC fabric (PVC tarpaulin)
If the Steel pipes are the skeletal system, this fabric acts as the skin that is subject to most of the tearing and wearing. Funlandia uses only the industry-leading 0.55mm / 1000D PVC fabric, which is the standard by all major manufacturers in North America and Europe;
This fabric is the "go to" material for rugged outdoor gears like backpacks, luggage and heavy duffel bags. It's very difficult to tear, abrasion resistant, and its water-repellent finish adds an extra layer of protection."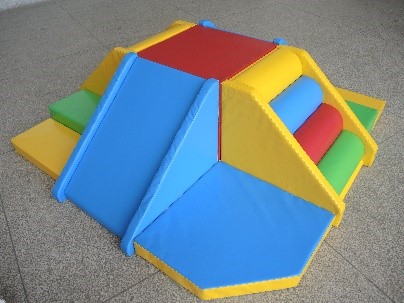 VS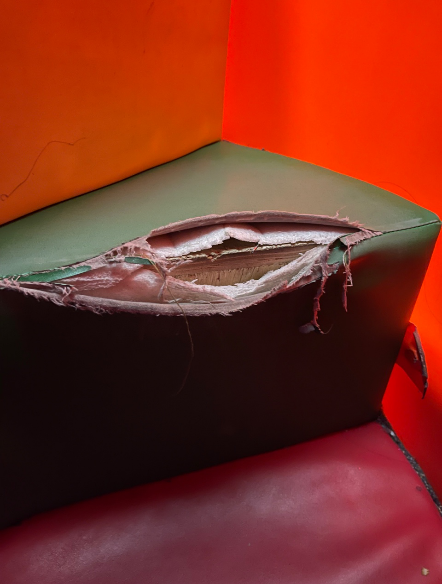 Funlandia                                                                                    Small Chinese Suppliers
Most other Chinese suppliers use 800D or 500D PVC on its products, which is worn much faster and create both injury risk and a cheap look of the playground
"This kind of poor quality is not just aesthetically unpleasant but also very dangerous to the players."
Plastic parts (Mold design and Mold Making)
Funlandia's molds for plastic parts are designed by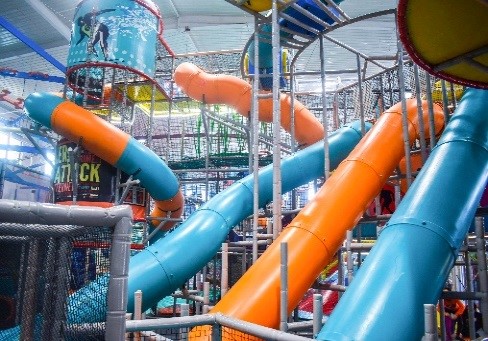 professional engineers who follow the ASTM and EN
standards, to make sure the slides are both fun and
very safe.    Funlandia has our roto-molding facility,
our molds are made of aluminum-alloy, the plastic
parts made with our molds have a nice matt finish,
which gives the plastic parts a high-quality look
and touch.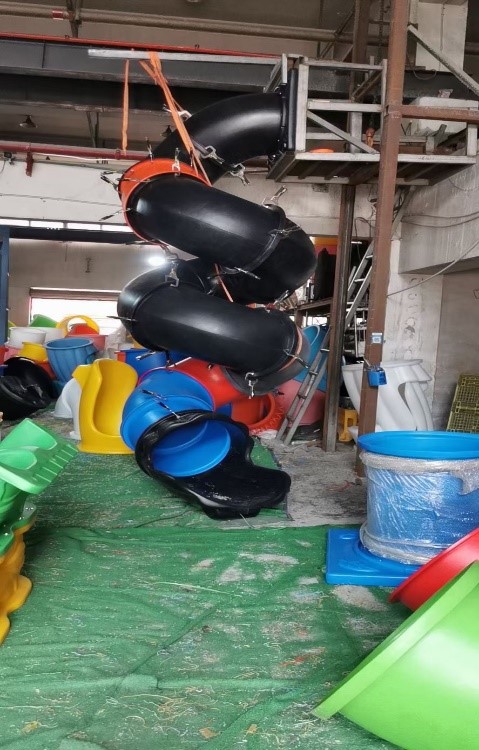 Most other suppliers in China do not have their roto-molding facility,
the plastic tubes they use are made in outsourced plants with "generic"
steel molds, the sizes of these generic molds are often designed too
small and do not meet the safety standards of Europe and North
America.And because of heavy usage and lack of maintenance,
their moldsare aged and the products produced with it sometimes
have an uneven surface.
"If you will compare these materials head-to-head against Funlandia products, you can instantly see that the differences are absolutely night and day."
Fiberglass (Mold design and Mold Making)    
Just like our Plastic Parts, Funlandia's molds for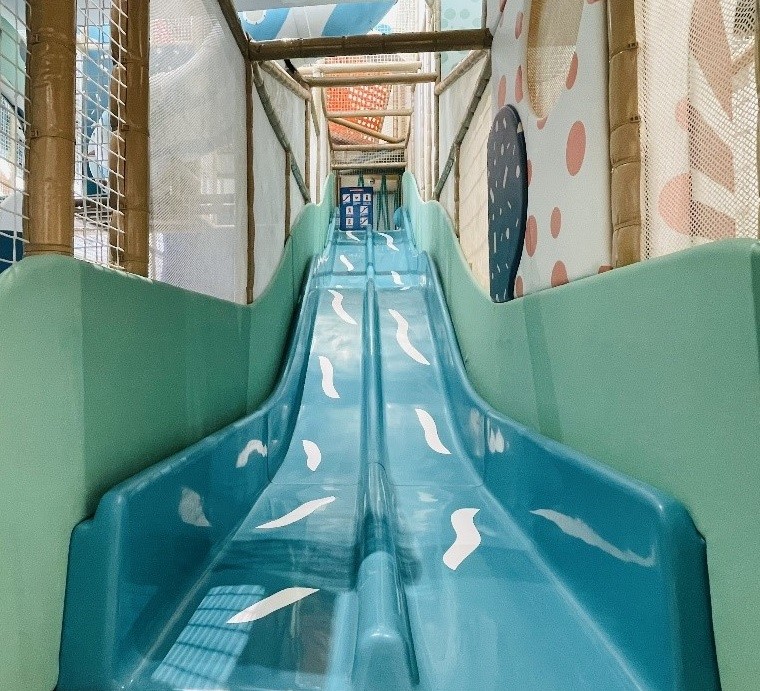 Fiberglass are designed by professional engineers
who adhere to the world's strictest quality and safety
standards, with the help of our very own ISO-9000
certified facilities and laboratory.
Our fiberglass slide molds are made by high-precision
CNC machine and made with imported epoxy resin,
which gives the slide surface a nice and flat finish.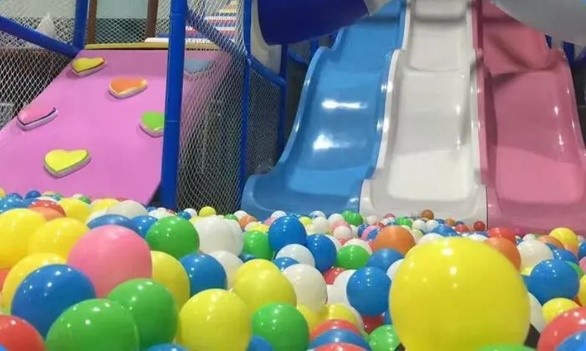 The Mold design of other Chinese suppliers most of
the times are wrong, which make the slide either
don't slide smoothly, or even create some safety risk.
Also, their molds are normally made by hand and
with cheap material, as a result, the product surface
is uneven and looks cheap.
"An untrained eye may easily overlook this issue, but for someone who's an expert in the industry and cares for his brand, this major concern that significantly affect the playability and fun factor of the slide is highly crucial" 
EVA Floor Mat 
This is widely used for the flooring of indoor play areas. Funlandia uses a custom-made high-density (42D) floor mat, which bounces back fast after being pressed, and does not distort much with temperature change, as a result, it lasts much longer and does not generate the humps.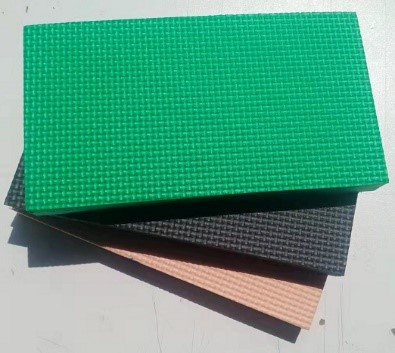 Cheap Low-density EVA mats that do not bounce back well after pressing. When temperature or humidity changes, cheap mats will distort too much and thus create a hump in the area.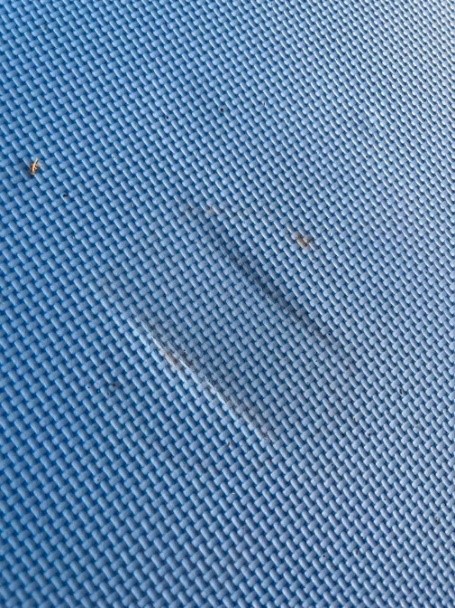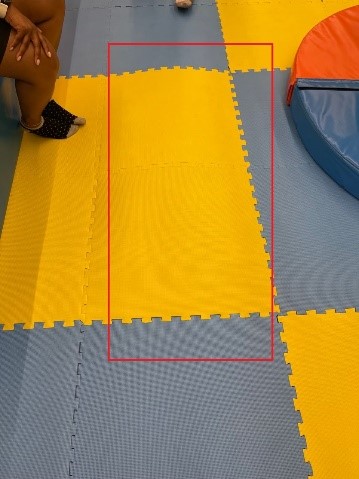 "EVA Mats are an important way to protect kids from impact of fall, so we should put our utmost care when choosing this type of material"
As a veteran in the business, our objective is not to eliminate competition or to advocate negative campaigns. The goal is to educate every business owner and be a guide in this complex world of FEC.
Here in Funlandia we give all our heart and passion to providing world-class products and services. Our pool of professional account managers is always prepared to answer any of your questions. So, if you would like to know more about us and our solutions, do not hesitate to reach out. We are always ready to assist and help you see the world of Funlandia.