Future Space | Let's take a closer look at the upcoming future of indoor playgrounds.
The future space is born from this.
With the ultimate quality,
Blurring the boundary between amusement and art creates a different landing effect for people to see one world through an artistic lens to capture what's happening today.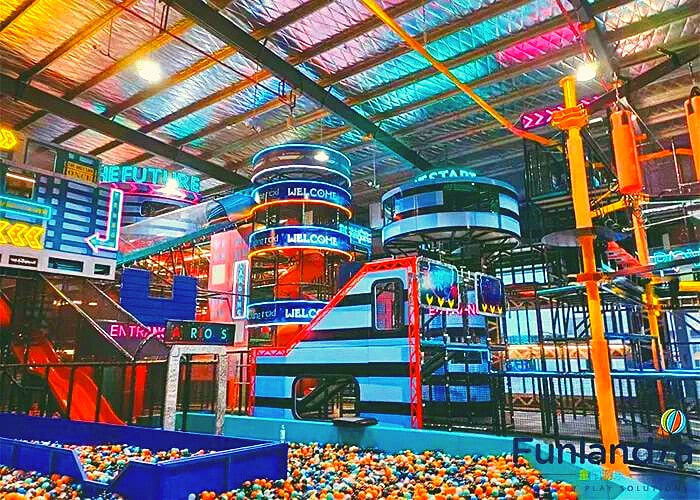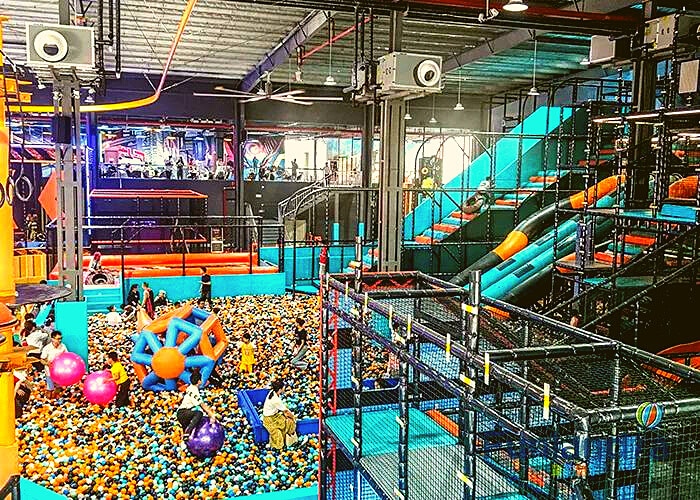 5000㎡ Large interactive entertainment and adventure space
On May 1, 2021, the Future Space Sports Hall in Ganzhou International Automobile City celebrated its grand opening. The project combines the latest international design concept and most fashionable amusement facilities with a total construction area of nearly 5 thousand square meters of cyberpunk-style non-powered expansion space. It is also our first super-large sports park located in Ganzhou city China!
The future looks bright for us as we are excited to deliver on all your expectations when you visit this stunning facility that provides every amenity necessary for an unforgettable experience any time day or night!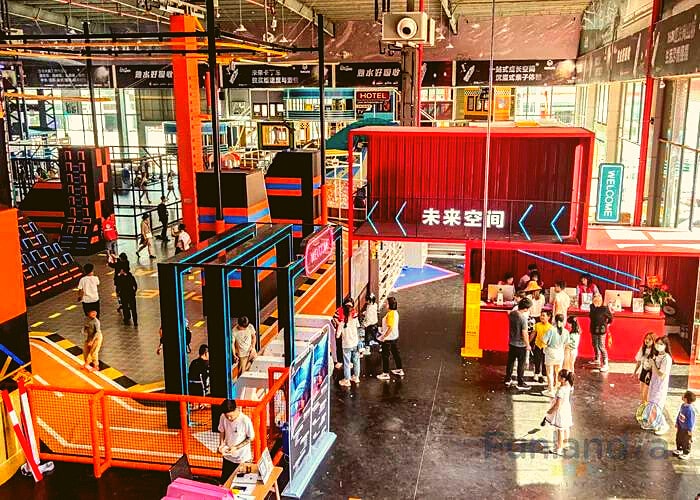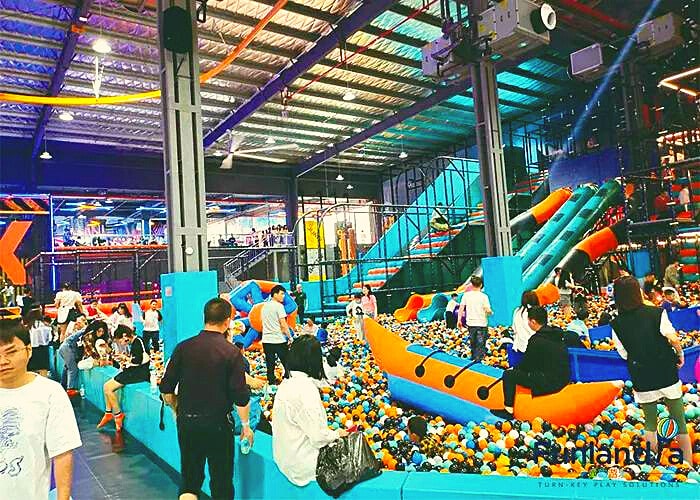 Building a dreamy and colourful lighting world
Our designers were tasked with making the play space more futuristic. They used a lot of colours, materials and textures to do this task successfully – from using contrasting tones in different areas so that it is interesting for children's eyesight all around them, to coordinating similar but colour-altered content to get an overall sense of harmony throughout their design.
The park is equipped with Trampoline Park, Rope Courses, Soft Play Ball Pool and Indoor Playground. Each project meets international safety standards so you can get back to your childhood memories in a feeling of joyfulness; it's not only for kids but also an excellent spot for adults who need some stress relief! So come on down today and enjoy this great play day atmosphere as much as the children will.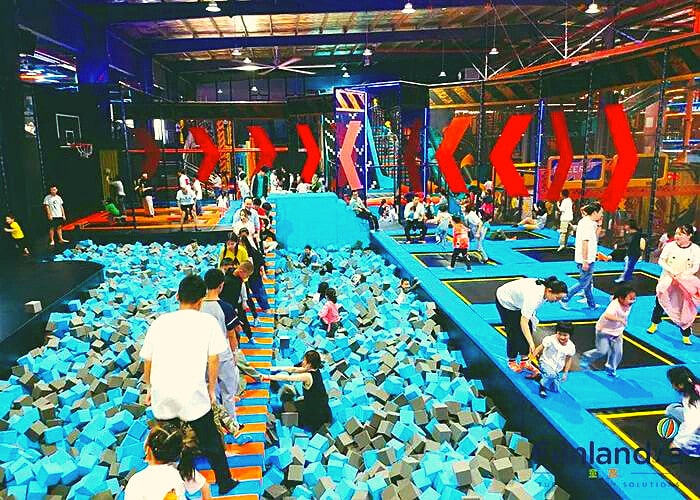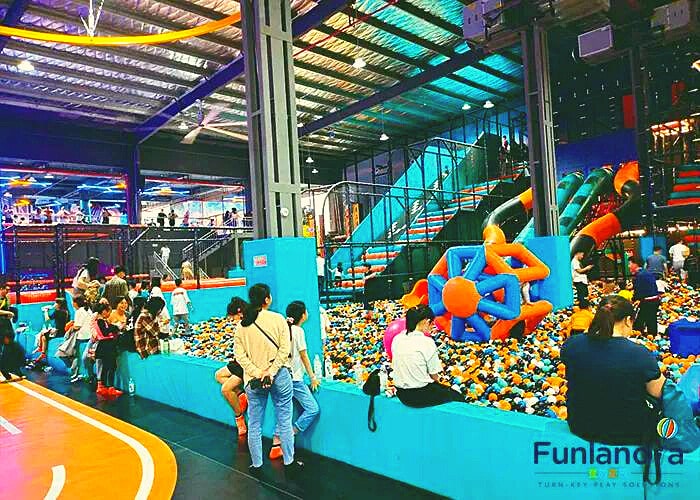 Trampoline Park
Let out some stress by jumping into the world of trampolines. With a ton to choose from, you're sure to find your perfect fit!
Rope Courses
Rope courses are a challenge to your physical fitness and body balance, but they will also increase the coordination of those tasks.
Soft Play Ball Pool
Imagine playing in a giant ball pool next to an island where you can climb up rocks, and seeing this large ball pool is an experience that will make you want to create your swimming adventure.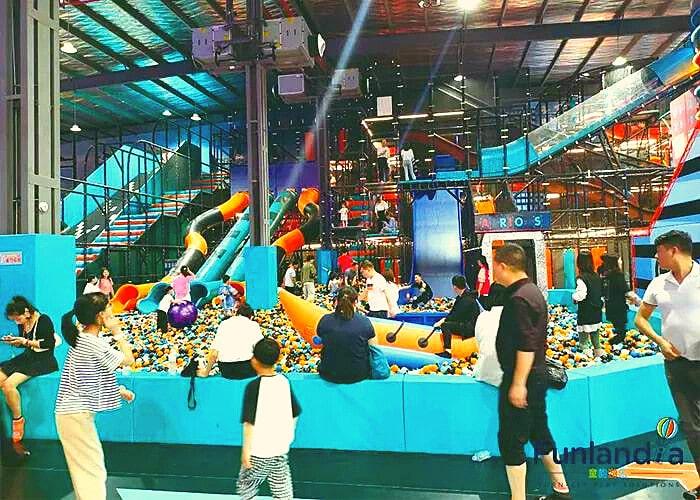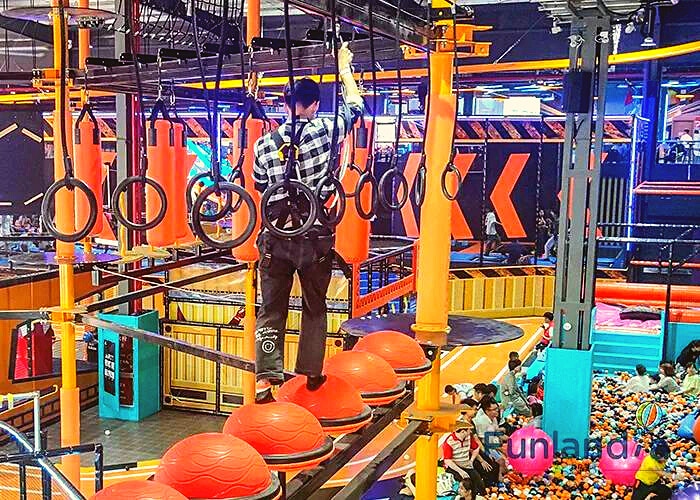 Indoor Playground
We integrate more than a dozen colourful and varied topic equipment into the playground through creative spaces, creating an imaginative land that children never tire of playing in.
Interactive Basketball
What is a game that every child can enjoy? How about some basketball! This exciting sport has been played for centuries. First, your children have to get the ball into their opponent's basket within time limits and there are many ways they could do it too: dribbling, passing or even shooting from outside of the key.
Climbing Wall
A climbing wall that is tall and eye-catching will make the climbers safer on top of it with safety equipment. Climbing not only increases physical fitness but also coordination for children to enjoy themselves as well as adults who would like a challenge!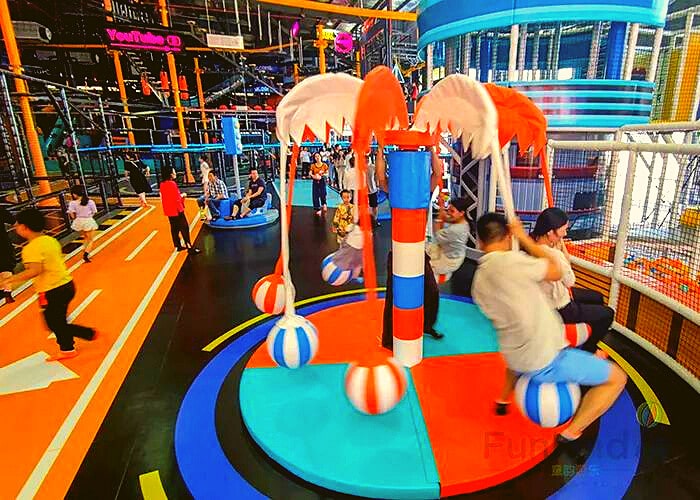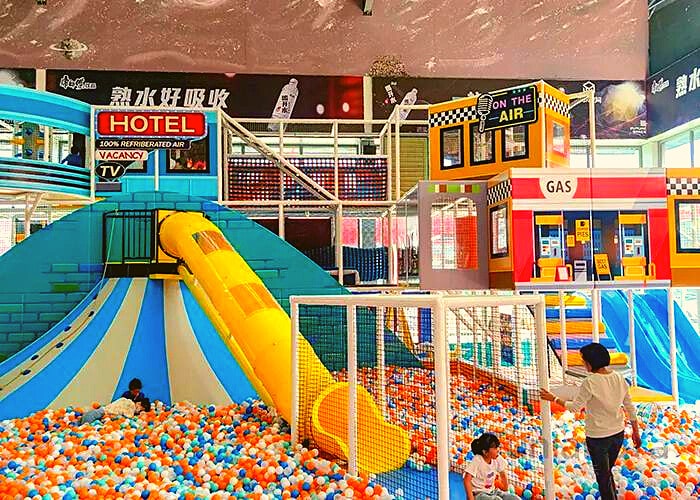 Trampoline Basketball
We all know how fun jumping on a trampoline is, but what about bouncing around and doing some basketball? It sounds like an excellent idea to you!
We specialize in amusement park design, from the planning process all the way to construction and operation. We take customer expectations into account at every stage of development, guaranteeing that you'll always end up with a "what"s what!"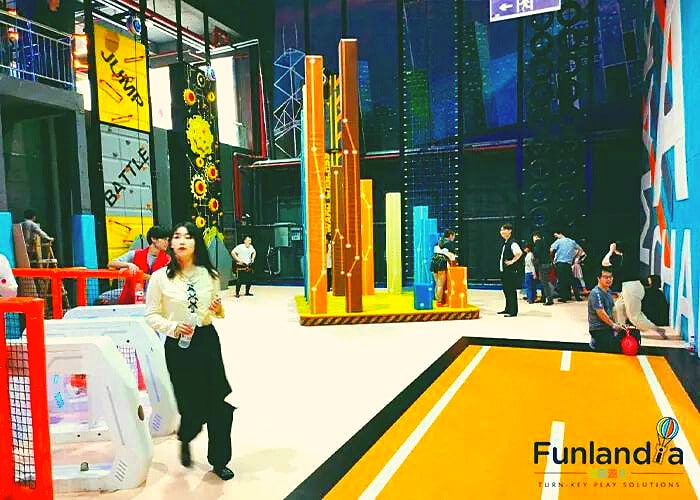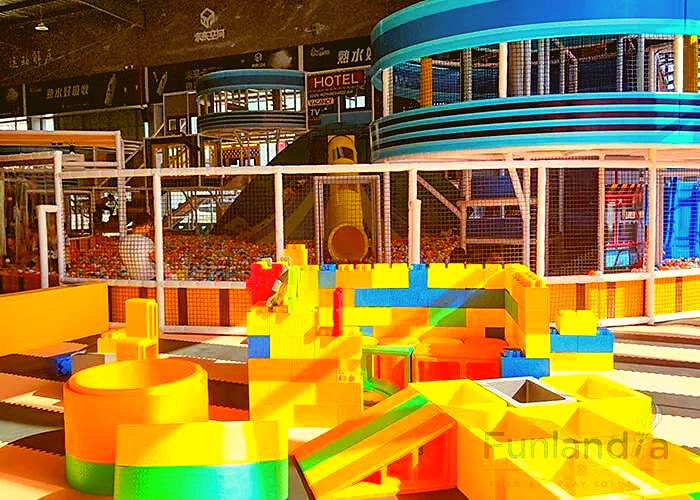 The Future Space Sports Complex is a futuristic indoor sports facility that combines the play experience with stunning visuals to make for an exciting and immersive space. The design shows Funlandia's unique sense of humour in its deconstruction of images, visual flare, and attention to detail–all while presenting innovative equipment.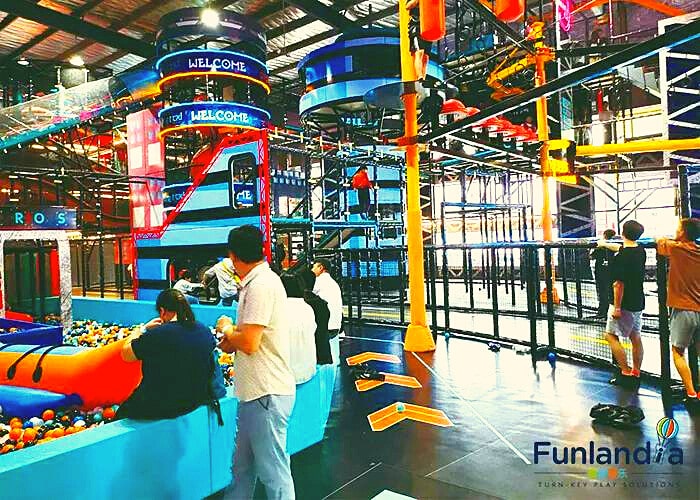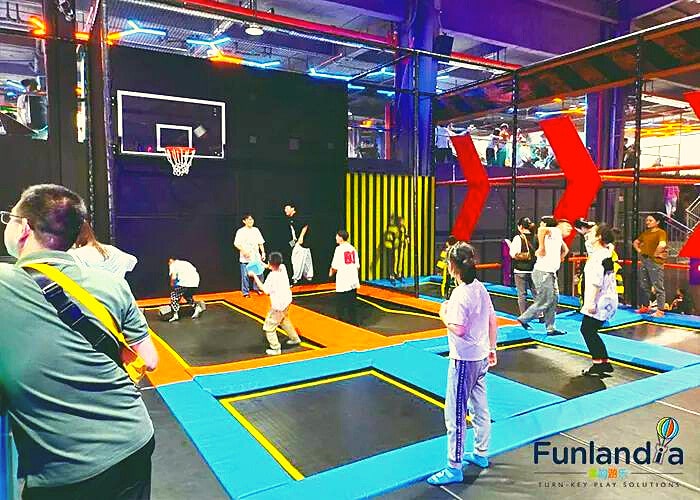 Funlandia is an internationally renowned space amusement brand, providing integrated solutions from concept design, product development, production and construction to operation support. With clients in North America, Europe Asia, the Middle East, we have plenty of experience with international customers and a wide variety of projects that they have worked on or are currently working on!