Bounce Middle East: Junior Jumpers Zone (Marina)
We are committed to creating exceptional play experiences for the entire family. As part of our mission, we collaborate with like-minded companies that share our vision of enriching the lives of children and families. Just like BOUNCE Middle East, one of the most successful trampoline parks in the world, and a VIP partner of Funlandia.
Last year, they wanted to renovate an area in one of their existing trampoline parks located in Marina Mall, UAE. Our objective; To design a fun and safe environment that features a soft play area with multiple levels, and a broad range of activities for kids. This project was created simultaneously with Junior Jumpers Dalma, another product line of BOUNCE located in Dalma Mall, Abu Dhabi.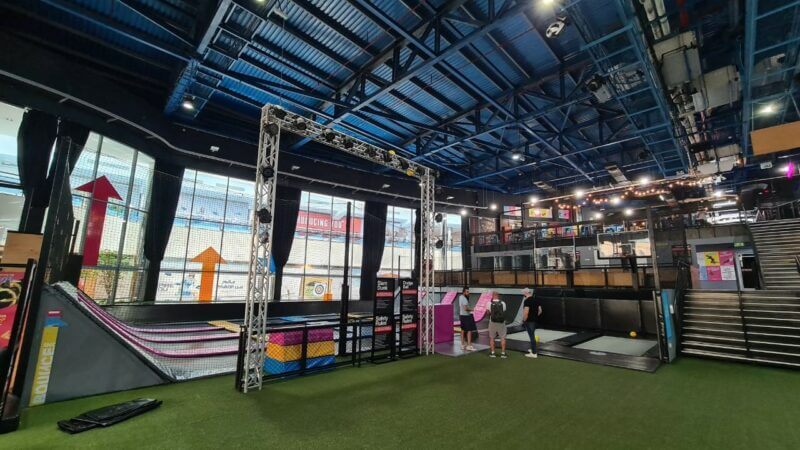 Our Team started the work by creating a 2D Drawing concept that incorporates a diverse selection of indoor playground equipment. We strategically and creatively applied the primary colors of their brand into different parts and materials of the playground, generating a lively and beautiful playground.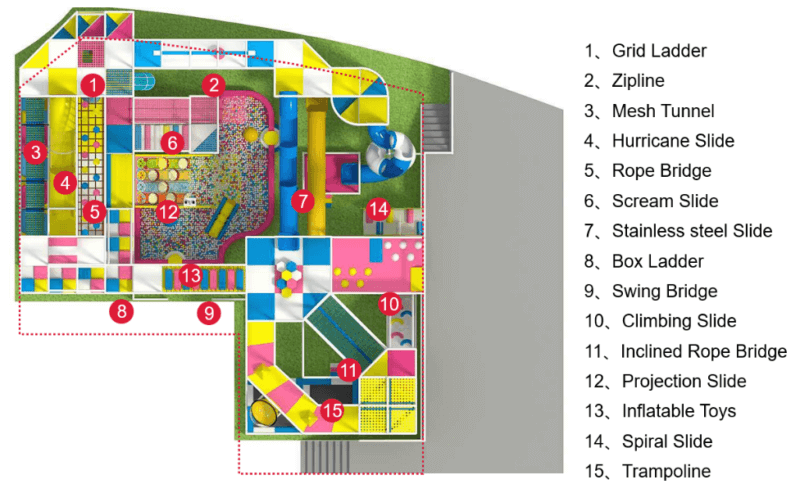 Our engineers expertly translated the initial design into exceptional 3D/CAD drawings, meticulously attending to every engineering detail. We took great care to ensure that the design perfectly aligned with the site specifications while adhering to the highest safety and quality standards in the world – ASTM and EN. Our manufacturing process followed strict adherence to the ISO9000 quality standards.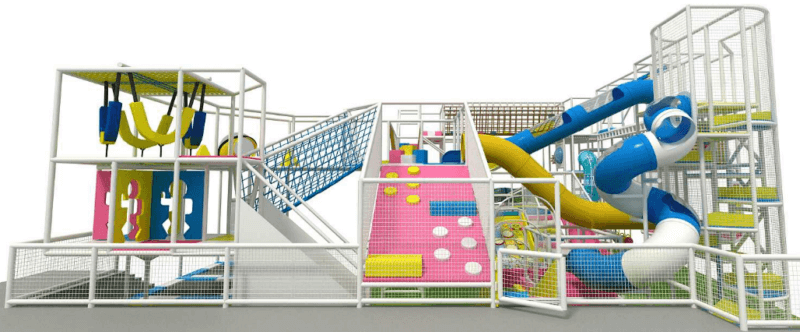 Since its very common for the premier trampoline parks to have the luxury of ceiling height and elevation, our designers and engineers are able to create a very attractive tall indoor playground and a play structure that have reached a maximum height of 7 meters composed of multiple levels of exciting play events, soft play, a variety of slides including a premium stainless-steel slide and other fun play products.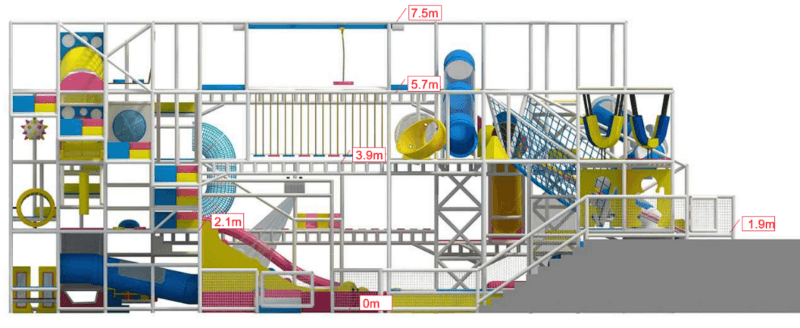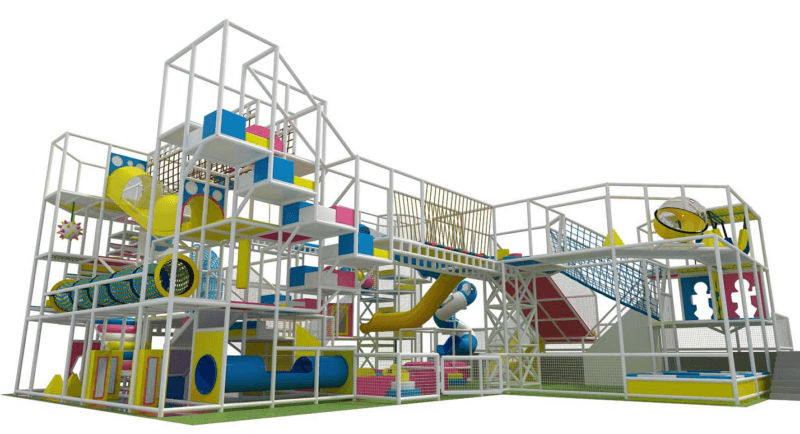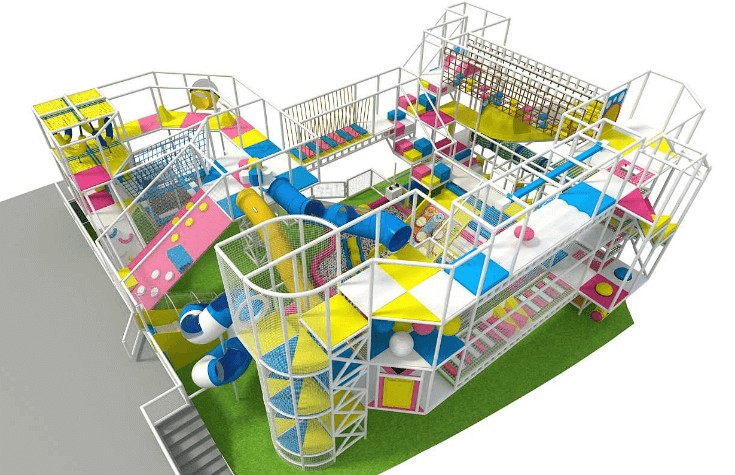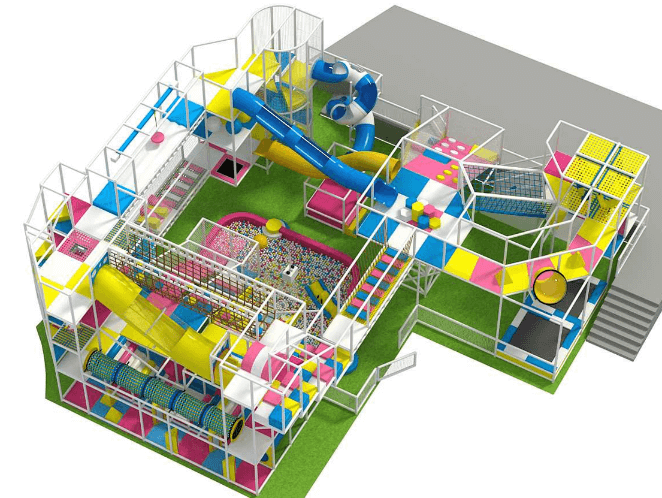 Particularly for renovations, it is important to prioritize circulation to maintain and support the existing flow of the park. So, our team strategically planned the circulation of the entire structure to ensure that the play area is maximized and no amount of space are wasted. Every little corner, pathway and placements of each attraction are carefully thought of to maintain fun factor, safety and accessibility of the whole indoor playground.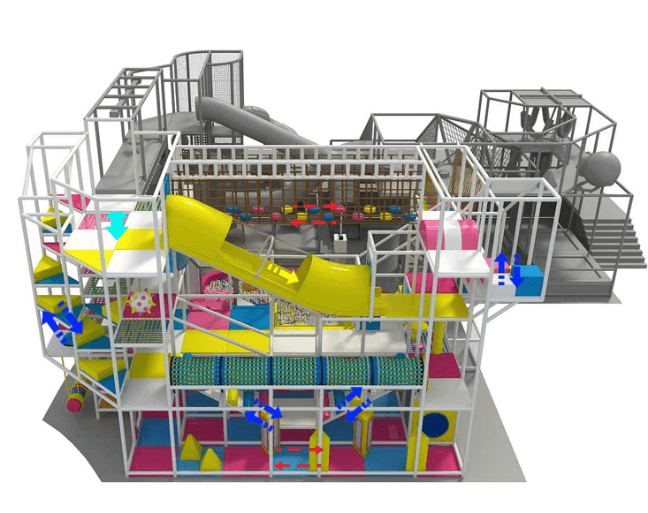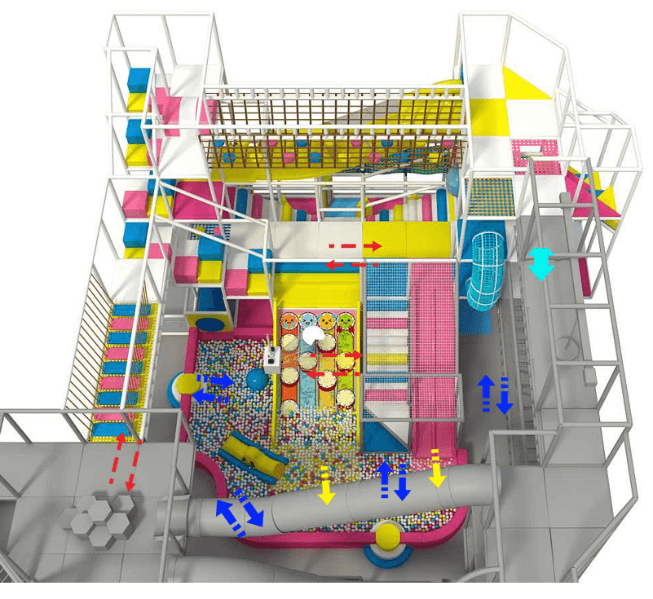 Our project management team and factory workforce carefully managed every aspect of the production process, such as woodwork, sewing, cutting, metalwork, assembly, and other pertinent procedures. After supporting the necessary customs clearance paperwork for product shipment to Abu Dhabi, our professional technicians from Funlandia were dispatched to UAE to handle the installation.
These product expert installers ensured that all play structures were assembled safely, and every aspect of the installation was executed professionally, maintaining the integrity of each piece of play equipment until completion. During Installation, they made sure to focus on every detail maintaining the quality of every equipment and prioritizing the highest safety standards.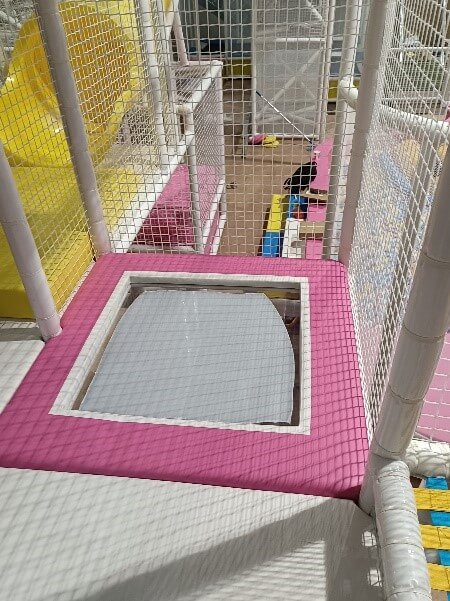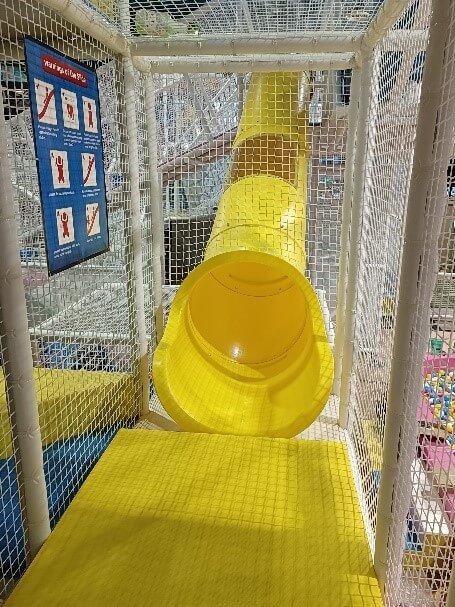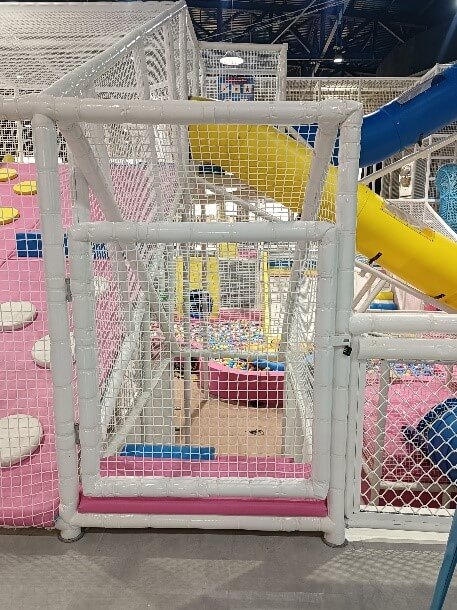 At Funlandia, we believe in building strong relationships with our customers, and we take care of our partners every step of the way. Just like what we did in the other Bounce projects, our CEO, Edward Wang, personally visited the installation site in Marina and oversaw the process to ensure that we paid close attention to every detail to bring the playground to life just as envisioned.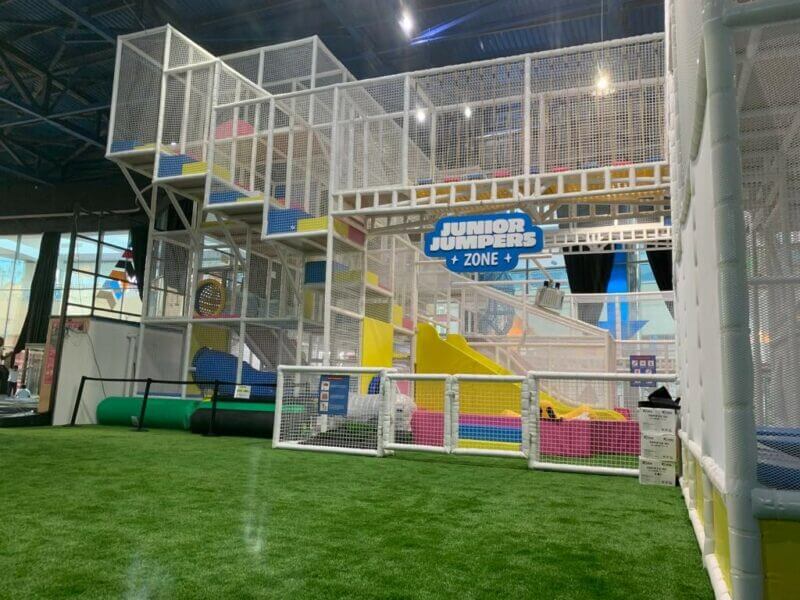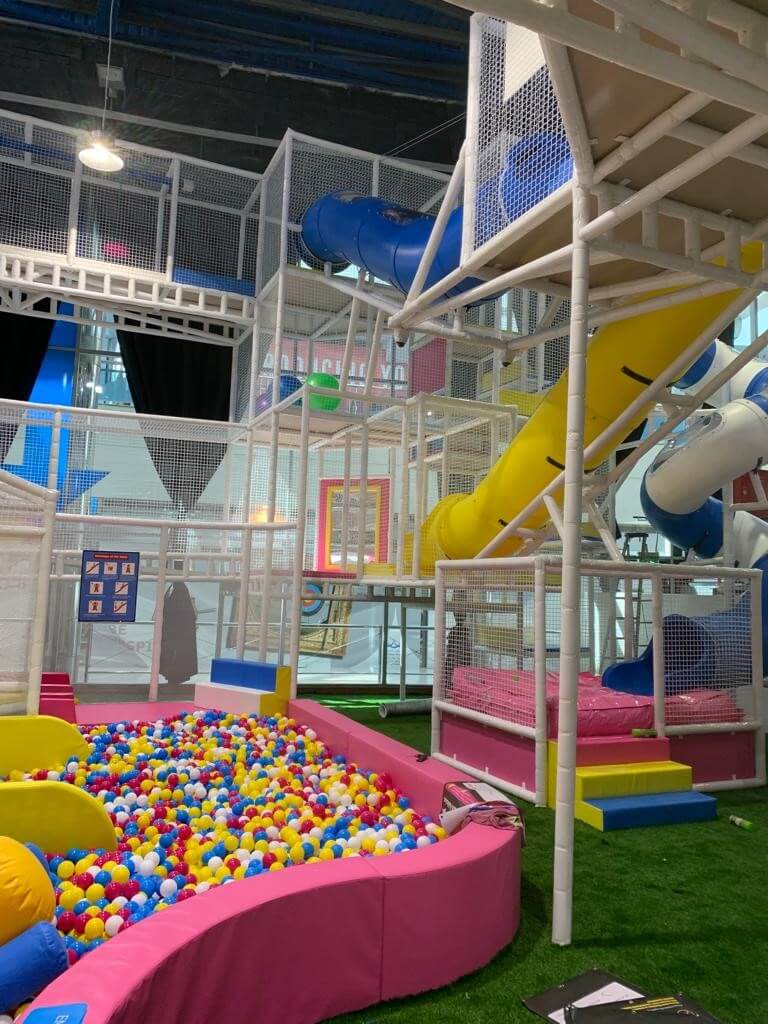 As veterans in the industry with over a decade of experience. We understand every need of our customers. From our professional project managers, designers, engineers, and installers, we commit to providing our customer's dream playground come to life and setting it up for success. Our goal is to help our partners reach their highest potential as a Family Entertainment Center (FEC) and most importantly as an income-generating enterprise.